If you're looking for an island escape, Australia boasts plenty of options with over 8,000 islands within its maritime border. Whether you are looking for a tropical island holiday for your family, a secluded paradise to relax and unwind, or a romantic destination to celebrate love with your partner, these five Australian island getaways should definitely be on your shortlist.
---
1. Kangaroo Island, South Australia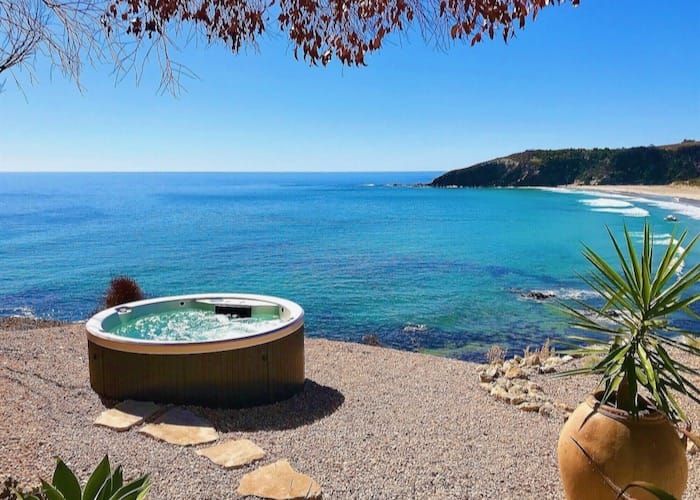 Isolated from the mainland and a sanctuary for wildlife, Kangaroo Island is a pristine wilderness off the coast of South Australia. At 155 kilometres long and up to 55 kilometres wide, the island is covered with dense bushland, soaring cliffs, sand dunes, wetlands, and massive arcs of white beach. Here, you can indulge in fabulous food and cellar doors, coastal activities and water sports, and discover the abundant wildlife on nature walks and hikes.
How to get there: Kangaroo Island is only a 30-minute flight from Adelaide airport and serviced by Regional Express Airlines daily. The island is also accessible by sea; Sealink operates two large ferries between Cape Jervis and Penneshaw KI, with additional services during peak times.
Things to do: Kangaroo Island offers plenty of exciting experiences and activities, including quad biking, sandboarding, kayaking, adventure caving and more. Or, explore the island's scenic terrain on foot; with dozens of hikes and walks around the island, there are trails to suit everybody. After getting the most out of the land, head to the sea where the possibilities for coastal activities are diverse and endless. The tranquil coves and clear waters of the island are perfect for swimming, diving, snorkelling, fishing and sailing.
Where to eat: Considered as some of Australia's finest, Kangaroo Island's sumptuous food is a gastronomic and visual feast prepared from the freshest locally-grown ingredients. If you feel like modern Australian cuisine and gorgeous ocean views, check out Sunset Food and Wine just outside of Penneshaw. You can also enjoy local seafood and devour fresh oysters at The Oyster Farm Shop. The rustic and intimate Kangaroo Island Spirits distillery is also a highly recommended experience.
Where to stay: LifeTime Private Retreats offer private accommodation in a stunning coastal location on Kangaroo Island. Choose from four beautifully appointed luxury houses and villas that offer private chef catering and gourmet hampers by arrangement.
---
2. Lord Howe Island, New South Wales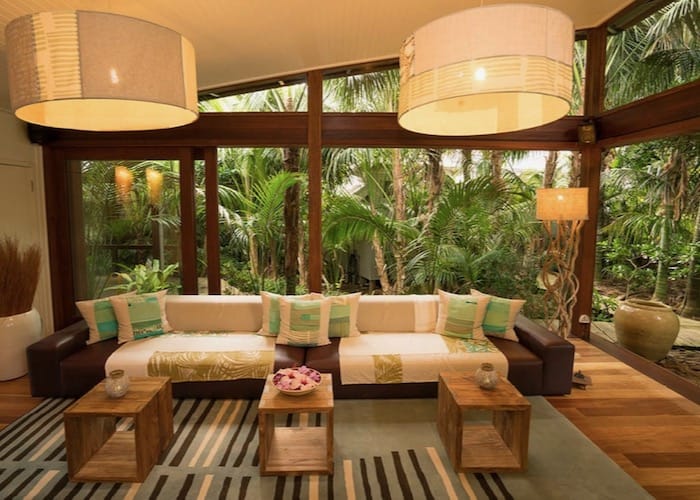 Experience the stunning surroundings and pristine beaches of the World Heritage-listed South Pacific paradise, Lord Howe Island. Up to 11 kilometres long and 2 kilometres wide, the island offers spectacular attractions, sea to summit expeditions, and amazing wildlife adventures for all types of visitors. This tropical paradise is also considered as Australia's premier bird-watching destination, with 130 recorded species and 14 seabird species based on the island.
How to get there: This multi-award winning island is less than a 2-hour flight from Sydney or Brisbane. Qantaslink flies most days from Sydney, and from Brisbane on the weekends, all year round.
Things to do: Lord Howe Island is abundant with marine life below its crystal clear waters, making it one of the top destinations for fishing, scuba diving, and snorkelling. There are also plenty of things to do and explore on the island, such as day-hikes to the highest mountain on Lord Howe, Mt. Gower, or the awe-inspiring caves and waters surrounding the remarkable Ball's Pyramid. If you are looking to get in touch with nature and meet the wildlife, the island is teeming with lush mountainous terrain and dozens of well-marked walking trails through banyan forests.
Where to eat: Lord Howe Island features the best of both homestyle and contemporary cuisine. Here, you can delight in barbequing outdoors along the beautiful beaches with your family and friends. If you're craving freshly caught seafood and locally grown produce, the Anchorage Restaurant near the iconic Lagoon Beach is a great gourmet destination. For elegant yet casual international dishes paired with exquisite wines, Arajilla Restaurant is also a must-try.
Where to stay: Nestled in a Banyan forest just behind Old Settlement Beach on Lord Howe Island, Arajilla Retreat is perfectly positioned in a peaceful and sheltered location. Featuring 12 spacious suites with one and two-bedroom options, Arajilla Retreat is the perfect sized beach retreat with all the amenities you need and exceptional personal service.
---
3. Hamilton Island, Queensland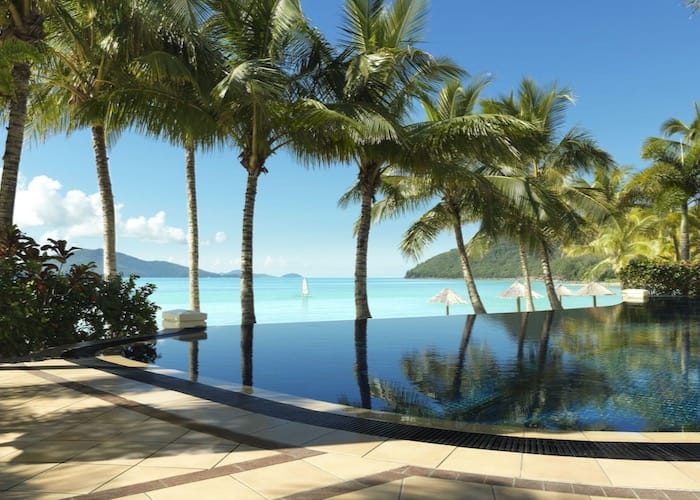 Sought-after and considered one of the most popular among the Whitsunday Islands in Queensland, Hamilton Island is a spectacular paradise surrounded by pristine white beaches, coral gardens, and marine life. The island offers plenty of things to do such as water sports, golf, and gastronomic adventures. It is also a perfect base for exploring the Great Barrier Reef and famous Whitehaven Beach.
How to get there: The modern and fully-equipped Hamilton Island Airport is the main air hub for the Whitsunday Islands and Great Barrier Reef. Airlines such as Qantas, Jetstar, and Virgin Australia offer direct flights daily from Cairns, Brisbane, Sydney, and Melbourne. Ferries are also available throughout the day from Port of Airlie and Shute Harbour.
Things to do: Experience the breath-taking beauty of Hamilton Island and the Great Barrier Reef from either the air or the sea. Here, you can take a helicopter or seaplane scenic tour to see the iconic Heart Reef and Whitehaven Beach. Or, discover what's under the stunning waters around the Whitsundays and visit some of the world-famous dive sites. Later, you can be a bit more adventurous and fly across the water on a jet ski, or get up close with nature on a sea kayak.
Hamilton Island is also home to one of the world's most spectacular golf courses. Keen golfers who are looking to play a few rounds on a course with scenic views will certainly enjoy the 18-hole championship course at the Hamilton Island Golf Club.
Where to eat: Hamilton Island features award-winning restaurants, cosy cafes, and a whole selection of inviting bars. Beach Club Restaurant offers an amazing dining experience with its spectacular beachfront setting and contemporary, seasonal menu. You can also dine at Bommie Restaurant, a premier fine dining experience overlooking the Whitsundays. If you are looking for one of the most exciting places to eat on Hamilton Island, visit Coca Chu and indulge in delicious South-East Asian cuisine.
Where to stay: Boasting a magnificent beachfront location on Catseye Beach and child-free ambience, Beach Club Hotel is the ultimate couples' oasis. This boutique resort in a secluded spot on Hamilton Island offers serenity and romance, perfect for those on a honeymoon or simply wanting to have some time away from the kids.
---
Inspired to tick these islands off your bucket list? You can book all of these exceptional island getaways on View Retreats.
What's your luxury?
Luxury means different things to different people. Is your luxury a glamorous hotel in downtown Manhattan, a private island hideaway on the Great Barrier Reef, or a safari camp on the plains of the Serengeti? We'll help you find your perfect version of luxury in some of the world's most beautiful places.