Rooftop bars come with a sense of freedom. Maybe it's the expansive skyline views, the sunset in the distance, the twinkling stars that follow or all of the above! They're the perfect spot to chill after a day at work or to have fun with friends over the weekend. This carefree feeling at rooftop bars reminds us of new adventures whenever we travel and so does that first sip of a new cocktail! Whether you're just doing a quick catch-up with friends or taking the fun and relaxation to a different level by booking a room, here are some amazing hotel rooftop bars in Australia and New Zealand that are sure to give you a wonderful time. Sit back, relax, scroll through our handpicked selection and find the rooftop bar vibe for you.
It's a Mood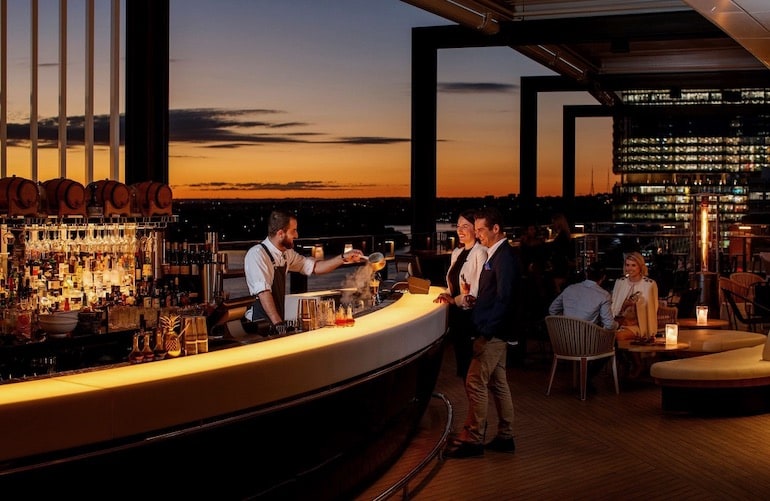 Seeing the sky shift from fiery sunset oranges to velvety violets before being dotted by the stars is such a mood. The day ends, but the fun continues, and what better place to enjoy the night than ambient rooftop bars with amazing aesthetics and cityscape views? Hotel rooftop bars where your own luxurious suite awaits in the same building!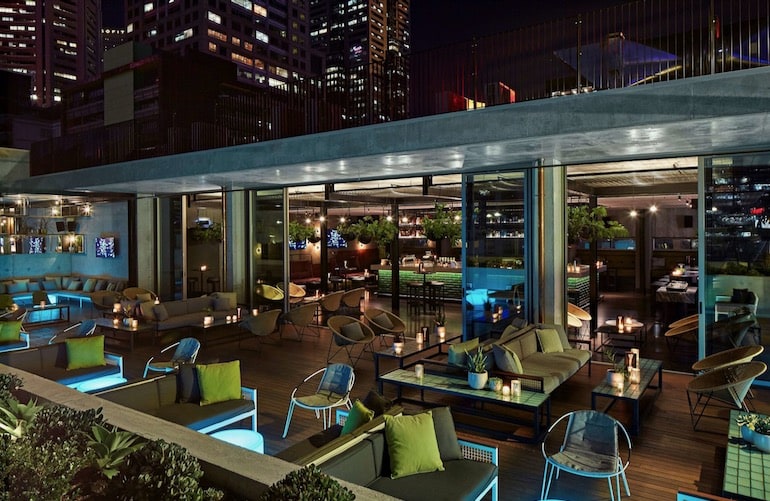 Let the soft glow of warm recessed lights and the playful flicker of candles on your table set the mood for relaxation. On level 12 of Hyatt Regency Sydney, Zephyr Sky Bar's sleek and nautical-inspired space sets you up for some sky-high luxe. It houses some of Sydney's finest and most expensive liquors coupled with a menu that has Wagyu beef sliders and lobster among other mouth-watering delights. Looking for something more relaxed? QT Melbourne's Rooftop at QT is for you. Walk-in only and with a smart casual and social vibe, you can enjoy house-made tonics and wine from their extensive wine list.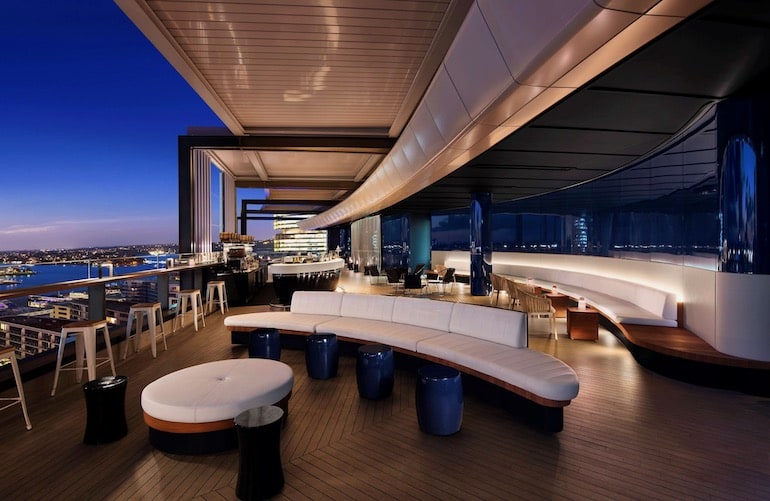 Even higher is The Churchill, Auckland's highest rooftop bar at Four Points by Sheraton Hotel. Boasting over 200 gin styles and panoramic views of the city, The Churchill's fine-dining approach to their bar service definitely elevates the guests' experience. If you're up for a bit of an adrenaline rush, The Q rooftop bar at Quincy Hotel Melbourne has a narrow outdoor terrace where you can enjoy city skyline views from the 28th floor. While it primarily has indoor dining spaces that come alive at night, this long and narrow side of the building will add a different buzz to your evening. Quite a height and a mood indeed!
Like You're on Holiday
Longing to escape somewhere exotic? Expertly crafted drinks and professional mixologists can take your taste buds on a trip to flavour town, and the following hotel rooftop bars couple it with garden-inspired visuals. At Limes Boutique Hotel's Rooftop Bar, you'll be in an in-city oasis with woven lamp details and open-air seating areas. They serve all of the classic cocktails and amp it up with a Latin American-influenced list too! An even more playful setup awaits at The Constance Brisbane's Dirty Sultan bar. It's not only a rooftop bar but a shisha lounge as well. Feast on street food platters and unique house-crafted cocktails with a Turkish twist as you relax on couches adorned with comfy bolster pillows.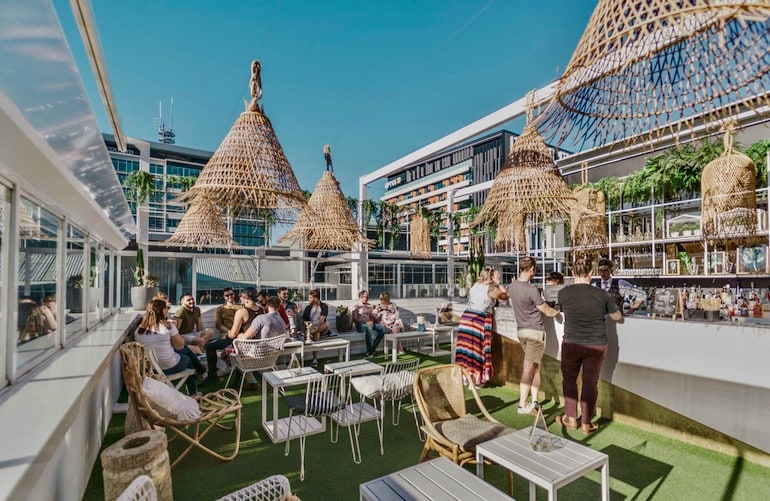 Neon Lights and Party Vibes
Our selection of amazing rooftop bars in Australia and New Zealand won't be complete without including spots where you can party! The neon lights, music, and social buzz in the following rooftop bars will have you in a festive mood. IRIS Rooftop at Hotel X Brisbane has a Spanish-inspired menu and their Sangria Sundays will ignite your senses with house-made sangrias and flavourful tapas. IRIS delights guests with on-site music and sky-high party vibes complimented with luxurious rooms that echo the vibrant bar atmosphere with recessed lights and edgy designs.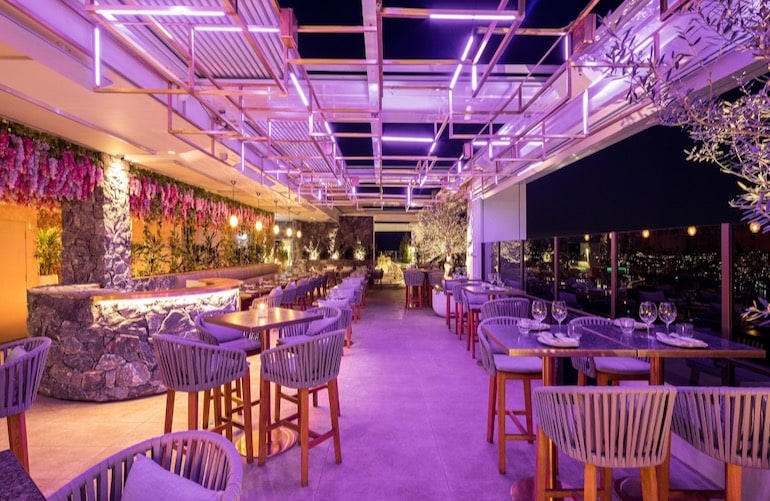 Like IRIS Rooftop, Sixteen Antlers on the 16th floor of Pullman Brisbane King George Square offers live music and that neon glow. The bar got its name from the bespoke awnings that shade guests from the sun during the day and its glass panels save you from too much wind while spoiling you with views of the Brisbane Skyline.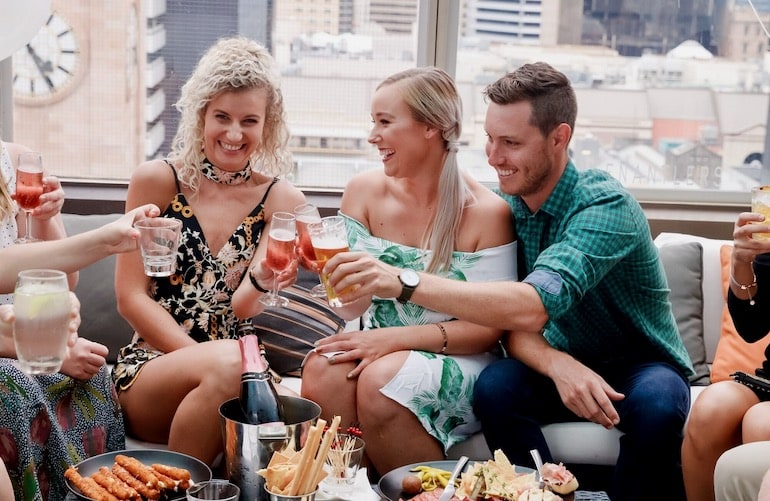 At SO/ Auckland, on the other hand, the neon-lit HI-SO Rooftop Bar opens from Wednesday to Saturday and pulses with cool tunes from the DJ's live set. Located in the heart of Britomart, you can unwind in plush couches with Rangitoto Island seen in the distance. HI-SO Rooftop Bar combines fun and glamour, and their cheeky and colourful cocktails are parties in a sip!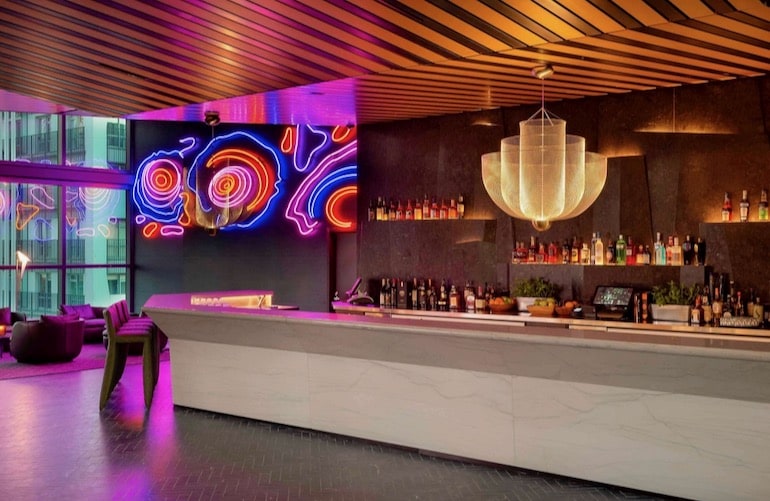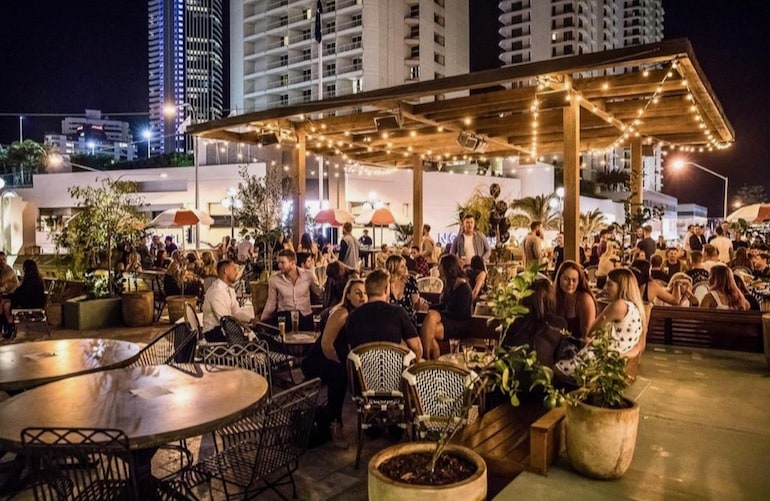 The best rooftop bars have seats in al fresco spaces. It is an absolute must! The Island Rooftop Bar in Surfer's Paradise is a hotspot and is the largest open-air rooftop bar on the Gold Coast. Here, you can enjoy views of the CBD and Main Beach while listening to local and touring artists.
Relaxed Atmosphere
Here at View Retreats, we love sleek and stylish spaces. It's safe to say that they're our happy place! Happy hour at luxury hotel rooftop bars? Yes, please! If you prefer taking it slow and the electric party atmosphere is a bit too much for you, here are our picks for more relaxed drinking and dining spaces.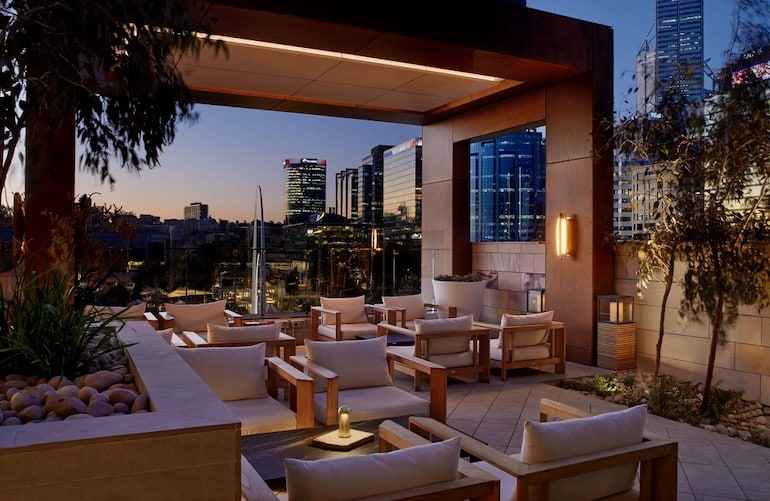 Just one look at Ritz-Carlton Perth's Songbird Bar & Lounge and feel the chill vibe that we look for from rooftop bars. With sunsets glistening over the Swan River and fire pit tables to huddle around, good spirits and a great time are guaranteed. Little National Hotel Sydney, on the other hand, brings forth some understated luxury with its minimalist communal spaces and rooftop lounge. Wanting some quiet downtime with a beverage from the Terrace Bar? This is the place to be.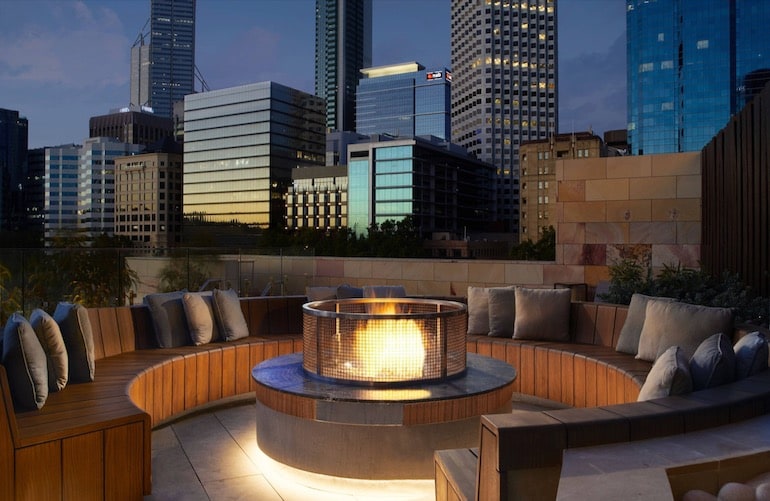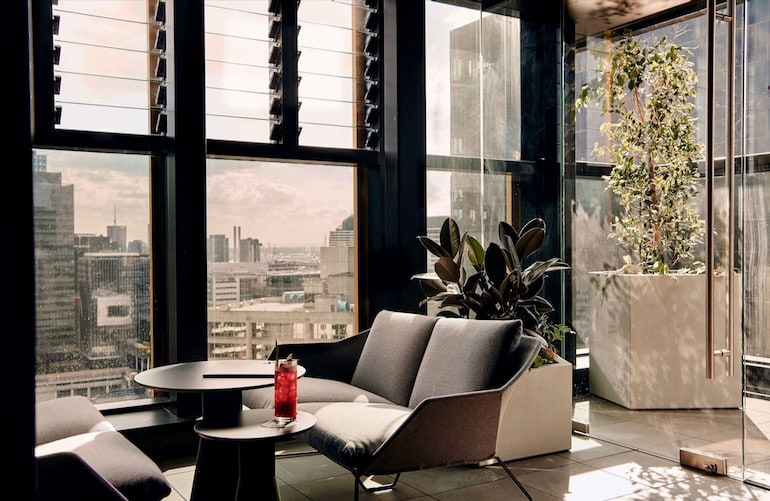 Amazing experiences await and sharing these discoveries with you is our pleasure. For our full collection of amazing escapes, click here!
Image credit: Hyatt Regency Sydney, Zephyr Sky Bar
What's your luxury?
Luxury means different things to different people. Is your luxury a glamorous hotel in downtown Manhattan, a private island hideaway on the Great Barrier Reef, or a safari camp on the plains of the Serengeti? We'll help you find your perfect version of luxury in some of the world's most beautiful places.