It's always a good time to plan your next beach holiday–so many beaches to explore, so little time! In our quest to find the best beaches in the world, we've discovered hidden gems in lesser-known destinations. These beaches are stunning and less crowded, allowing us to enjoy the beauty of it all the more. From private islands to secluded coves, we have something for you. Check these handpicked destinations out and add them to your bucket list destinations!
Mauritius
An island nation known for its beaches, lagoons, and reefs, Mauritius has both wonders of the land and the sea. On the main island, it has a mountainous terrain, while the shorelines are outlined with bright white sand. We love the very gentle slope on the shore, allowing you to enjoy an expanse of water around you without suddenly walking into deeper areas in the sand. Do bring aqua shoes for protection, as there are reefs with sea urchins and lionfish. When to go: From May to December when the weather is cool and dry but still sunny.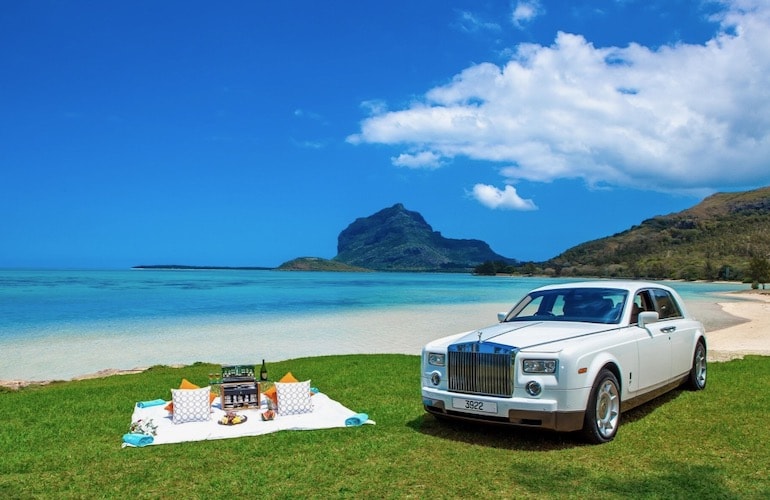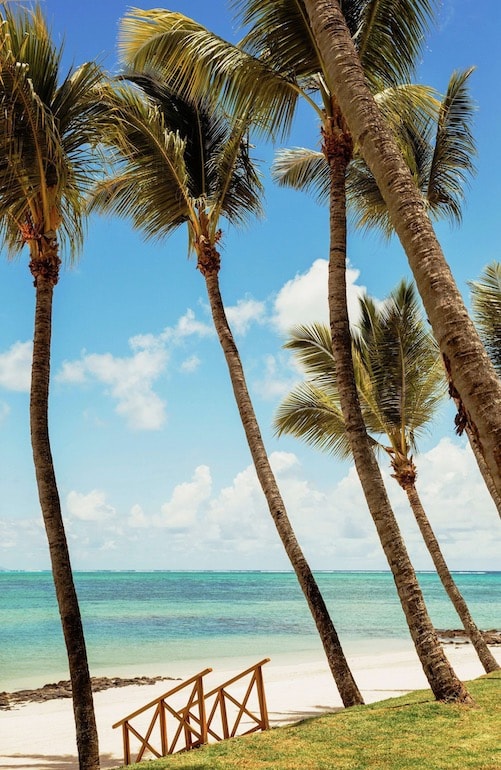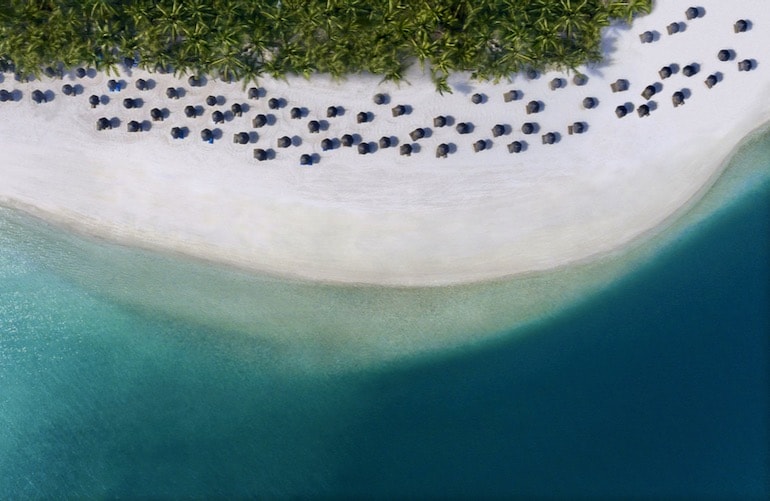 Seychelles
This archipelagic country is no doubt home to some of the best beaches in the world dotted over 115 islands on the Indian Ocean. Rich with flora and fauna, there are a multitude of secret island escapes in Seychelles where you can enjoy the sound of gentle waves on the shore under the shade of lush tropical trees. Apart from snorkelling, kayaking, and other water sports, you can also go on guided forest hikes. When to go: For increased visibility when snorkelling or SCUBA diving, it's best to go from April to May, and generally, the weather is great from May to October.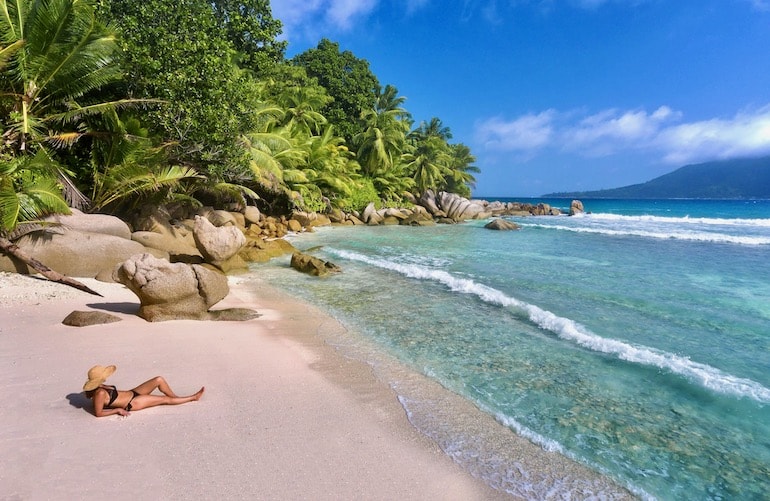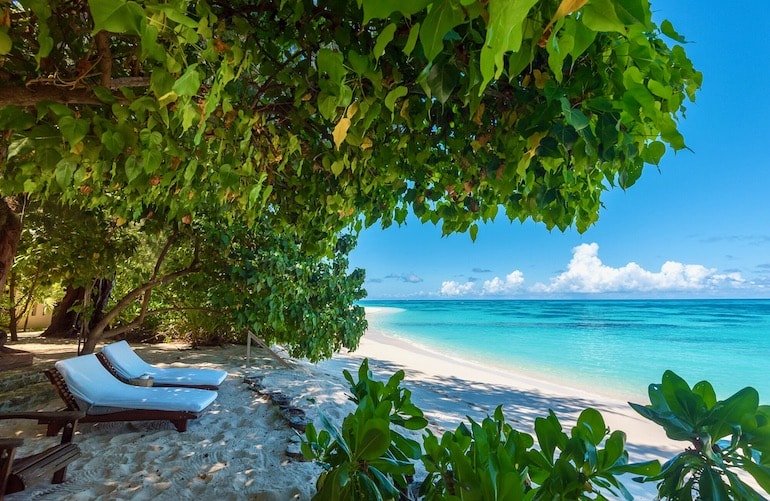 Madagascar
Off the mainland and part of East Africa, Madagascar is the world's second-largest island country next to Indonesia. Reaching the country is easy through flights to Ivato International Airport in the capital city Antananarivo which is served by African as well as French carriers, and two other international airports. When to go: September to October brings warmer temperatures. Made even more famous by the movie Madagascar, lemurs are more active during these months too! Home to some of the best beaches in the world and some of the cutest wildlife—can't say no to a chance of seeing them in real life.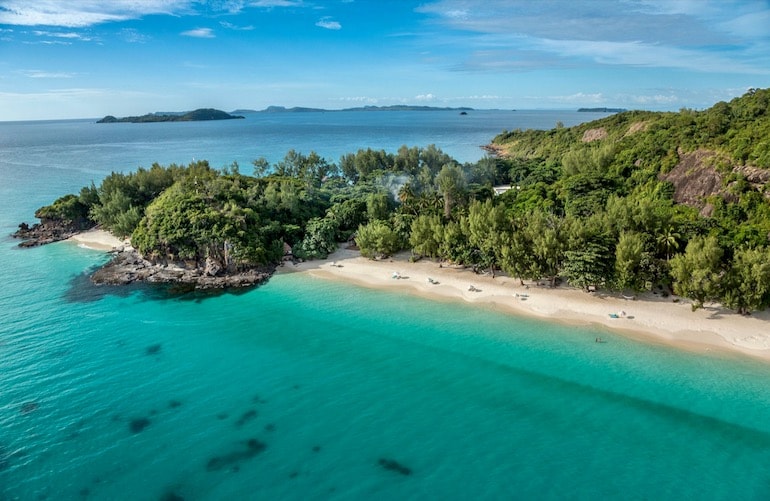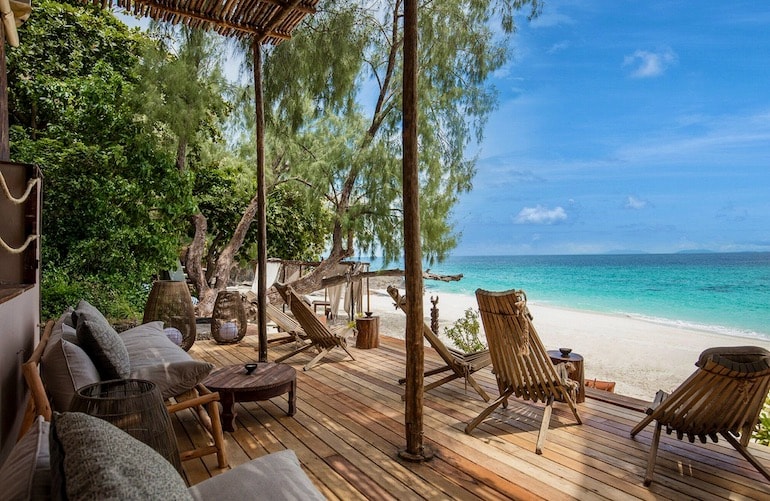 Known as the spice island of Africa, Zanzibar is also home to some of the best beaches in the world. When to go: While sunshine is the norm and weather is balmy throughout the year, we suggest you visit during the country's dry months from July to September. You can explore its beautiful reefs and enjoy great visibility in the clear warm waters. Do try out local (spiky!) exotic fruits such as breadfruit, jackfruit, and the classic beachside staple, fresh coconut.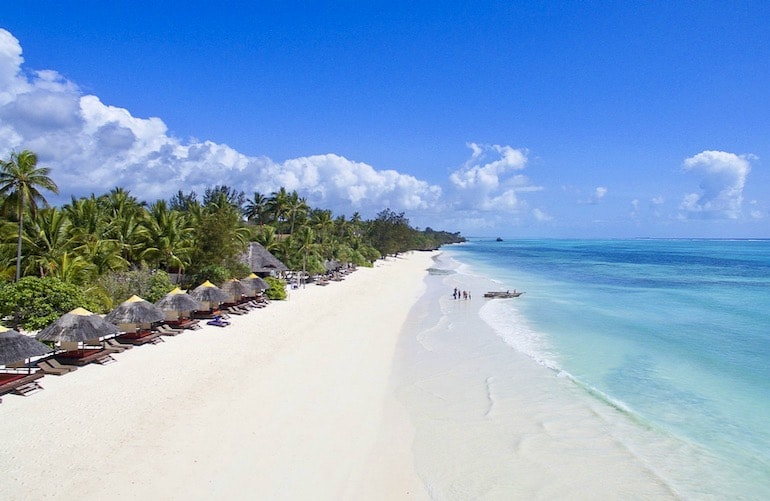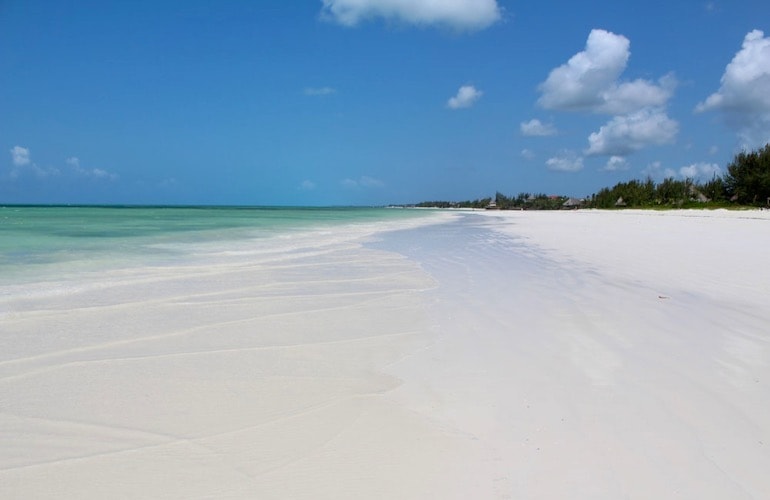 The Islands of the Caribbean
A huge archipelago in the Caribbean Sea, the islands of the Caribbean are idyllic, picture-perfect island getaways. It has bays and coves with tranquil turquoise waters and fine white sand. Once you're there, island hopping, snorkelling, or simply lounging on the shore or in a hammock becomes second nature. When to go: Peak months are in the winter, so we would suggest May to June and November when there are fewer crowds but fine weather. While there's a risk of some showers, there will still be plenty of sunshine during these months.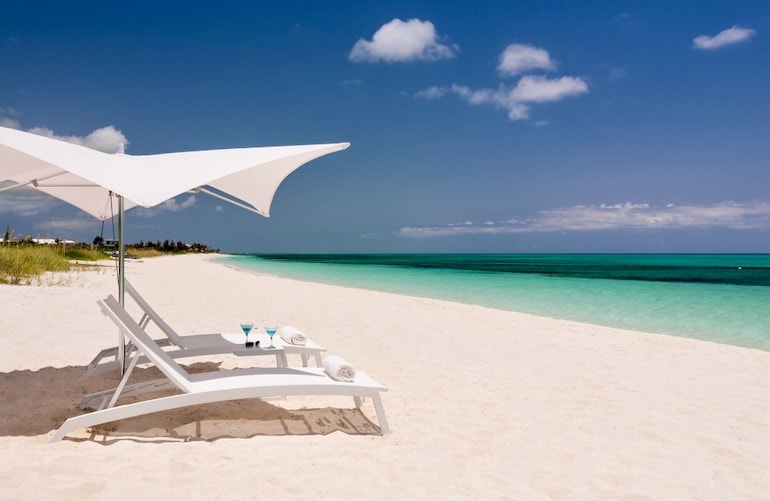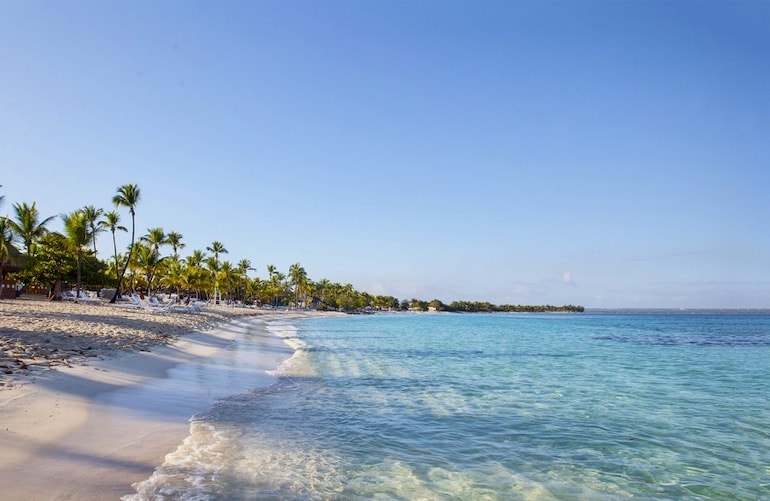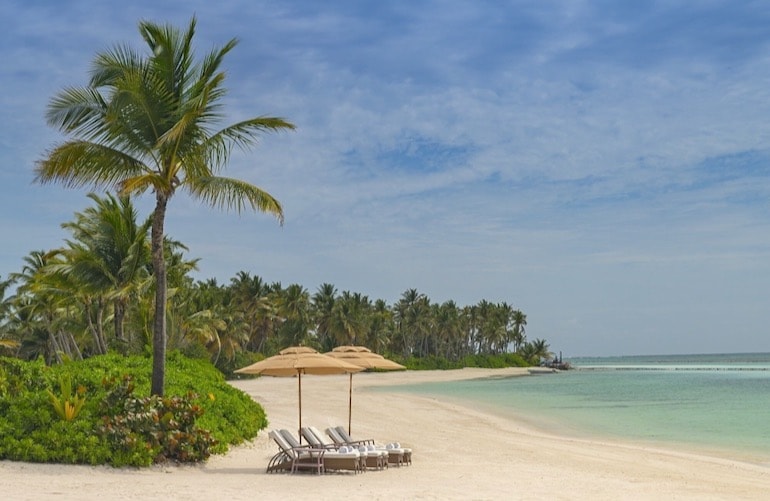 Namibia
You might immediately think of safari adventures and wildlife when you hear Namibia, but allow us to add a new positive association with this beautiful country… It also has some of the best beaches in the world especially in the sense that crowds don't flock to these shores. Talk about seclusion! The shoreline's sand overlaps with the desert dunes and adds an otherworldly appeal to it. When to go: To make the most out of your beachside or safari trip to Namibia, it's best to go from July to October when the chances of rain are low.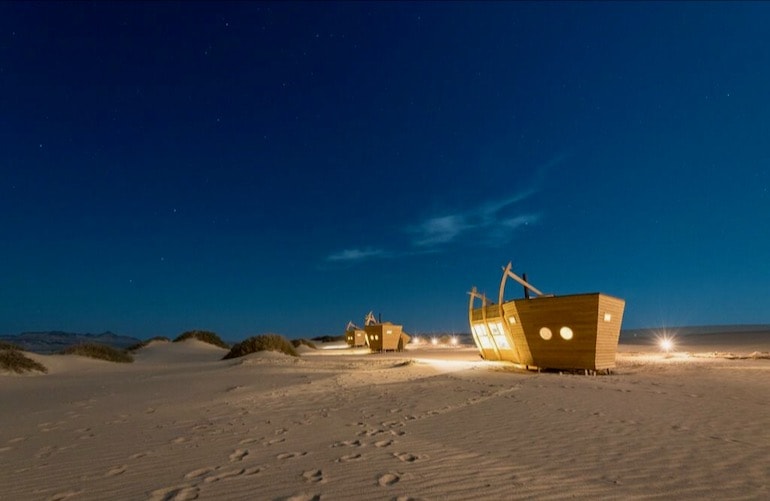 Ever seen those "driving back home to the countryside" moments in Studio Ghibli films? A trip to Okinawa makes us think of such calm travels. This Japanese prefecture is comprised of more than 150 islands making it home to some of the more secret and best beaches in the world. It's known for its tropical climate, beautiful reefs, and laid-back way of life. When to go: The rains stop around June and its peak summer temperature comes in July and great weather lasts through to September. Enjoy hibiscus in bloom, fireworks and festivals, and locals dressed in beautiful yukata robes.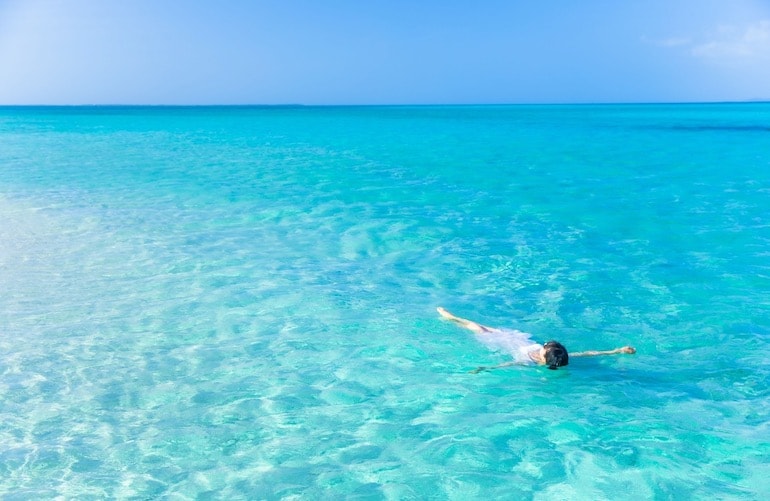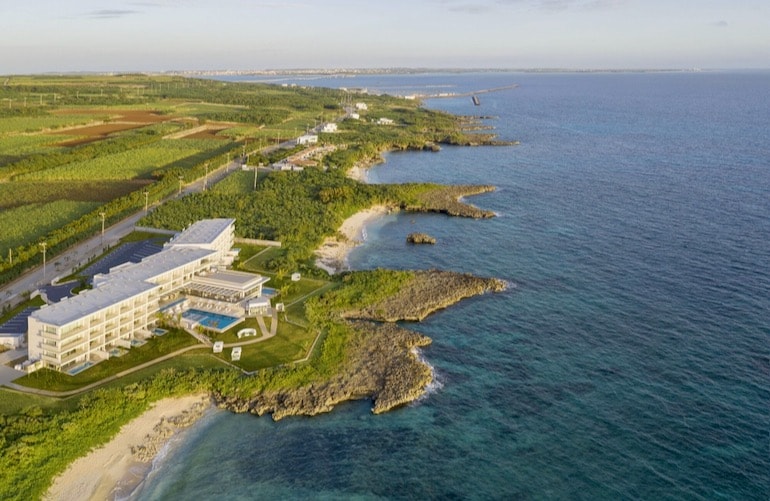 Panama
Famous for the Panama Canal connecting the Atlantic and Pacific Ocean, Panama is another wonderful beach escape for you and your family. It has amazing beaches on both the Caribbean Ocean and the Pacific Ocean! In the capital, you'll have all the comforts of a city, but on the shorelines and islands, you'll enjoy some of the best beaches in the world. It's a wonderful spot to have all the luxuries of city life while being able to enjoy tropical adventures too. When to go: January to mid-April is the driest part of the year when you can best enjoy balmy beach nights and calm waters.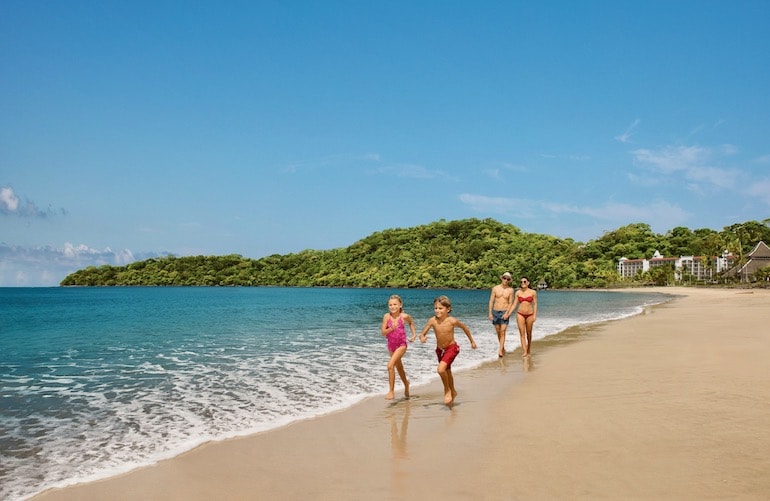 Belize
A country on the eastern coast of Central America, Belize is home to the expansive Belize Barrier Reef and hundreds of islands also known as "cayes." Rich with marine life, it is an excellent destination for snorkelling and diving. It is also where you can find the Great Blue Hole, a giant marine sinkhole forming a perfect deep blue circle in the ocean. When to go: Visiting during the dry months of January to May would be great not only to enjoy calmer waters for diving, but also to open up opportunities to explore the Mayan ruins inland.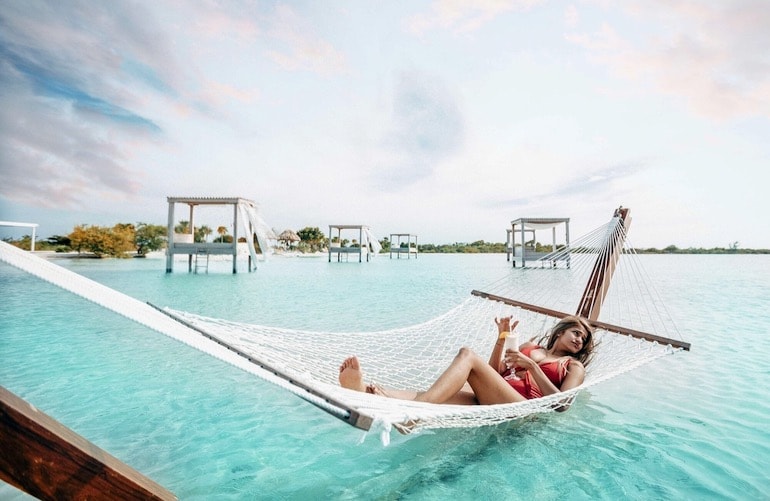 Mark your calendars and plot the next beach trip! We'd love for you to try out these amazing beaches. To see our full collection of luxury retreats, click here.
Image credit: Maradiva Villas Resort and Spa
What's your luxury?
Luxury means different things to different people. Is your luxury a glamorous hotel in downtown Manhattan, a private island hideaway on the Great Barrier Reef, or a safari camp on the plains of the Serengeti? We'll help you find your perfect version of luxury in some of the world's most beautiful places.