There's a wide range of date night ideas to choose from—especially now with the internet easily accessible for more creative and fun date nights. Here at View Retreats though, we're all for luxurious romantic getaways. The type that will leave you feeling even more in love! Stargazing is one of the more classic date night ideas that will surely add a heavenly sprinkle of romance to your getaway.
Planning ahead is a must! To help you enjoy the most out of it, here are the things you should consider and prepare for when stargazing…
Weather and Season
Clear skies are a must! Summers tend to create a haze in the sky, so it's best to go during autumn, winter, or spring. Nights are longer during these seasons as well. You should also check the weather forecast for cloud-free skies and no rain.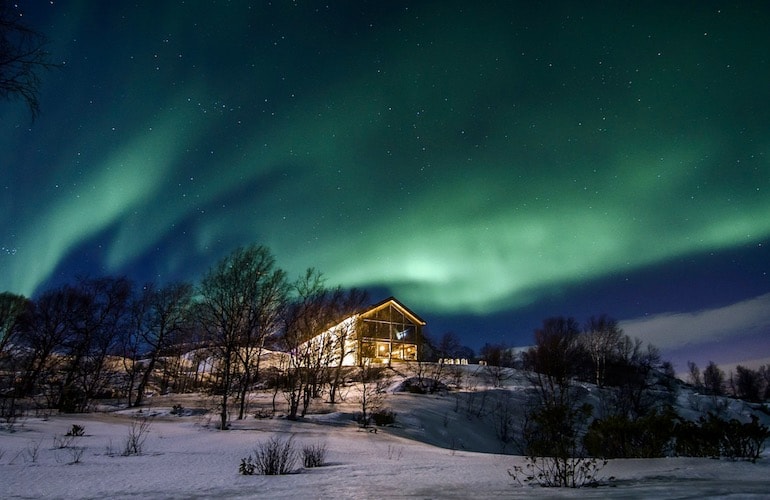 For a truly magical experience, going the extra mile and chasing the Northern Lights would be amazing. Apart from having rooms made of ice all throughout the year, Snowhotel Kirkenes in Norway is an excellent location to see the Aurora Borealis. Book a stay in autumn from September-October for higher chances to see the spectacle.
Location
The farther away from city lights, the better. Most urban areas no longer see stars in the night sky because of all the light pollution. While a lot of date night ideas include activities in the city, stargazing in one is a bit of a challenge.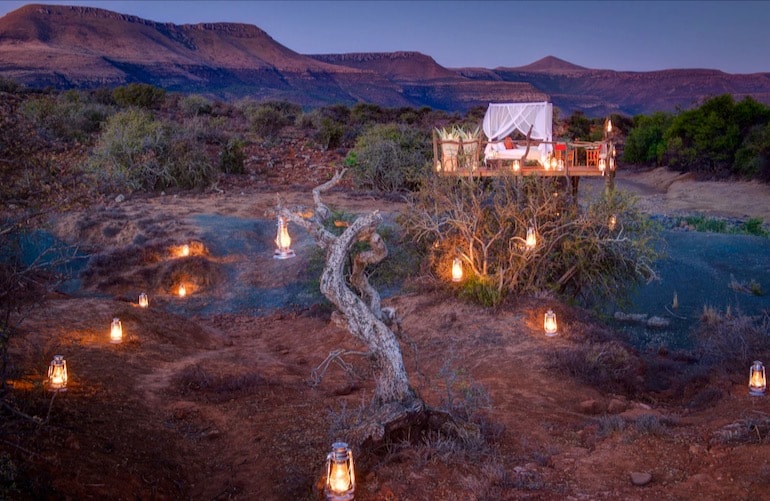 The best locations for stargazing include mountaintops or hilltops, secluded beaches or island escapes, and safari or desert getaways. We love the Gili Lankanfushi's Sleeping Under the Stars experience in the Maldives and the Star Bed experience at Samara Karoo Reserve in Karoo, South Africa—one of the darkest places on earth! It's one of the best places where you can see the Milky Way in all its splendour.
Moon Phase
The best time to go stargazing is during the new moon phase when the moon is at its lowest point of illumination. More specifically, a day or two before and after the date of each new moon allows you to take advantage of a darker night sky that allows you to enjoy more starlight.
It's still possible to go stargazing during a full moon using telescopes and other specialised equipment. However, a full moon does have the tendency to outshine the stars at its brightest state as shown in this wonderful photo at Tenuta De L'Annunziata, Italy: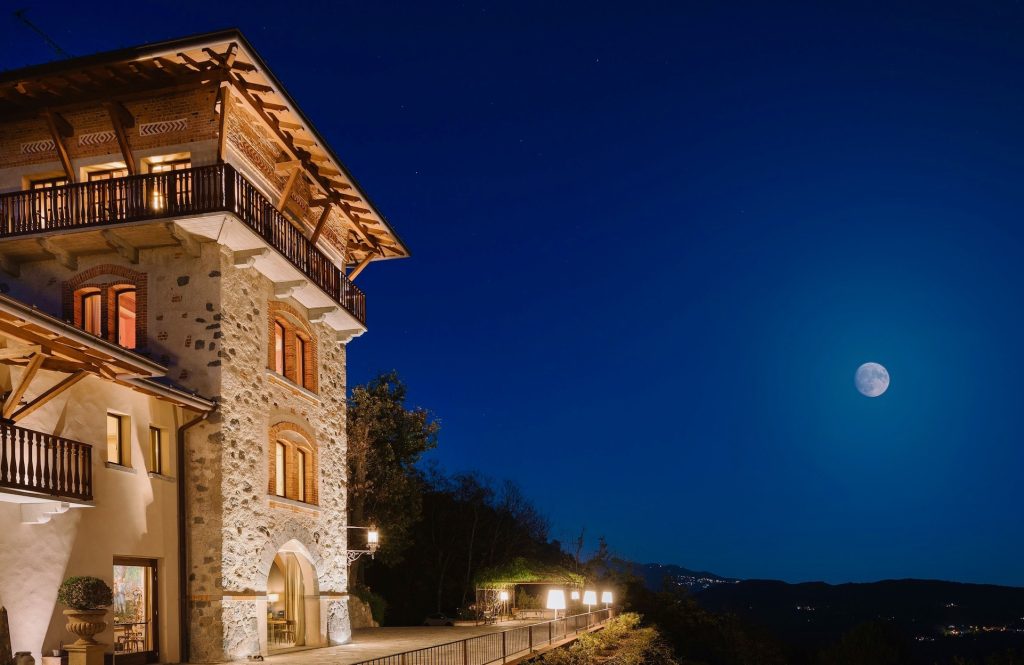 Equipment
Avid night sky observers have high-powered telescopes, binoculars, and a whole range of equipment to see the stars better. This is especially handy when trying to see planets in more detail. For a romantic date night though, you can still enjoy stargazing without fancy telescopes. We suggest downloading Stellarium to conveniently turn your phone into a night sky expert. Cool, right? Simply point your camera to the sky and the app will do the rest for you. Think of it as a star chart in your pocket!
Staying somewhere like Galaxy Boutique Hotel in Tekapo, New Zealand reduces the need for equipment while providing you with a luxurious stargazing experience. Lay back, relax, and cuddle while peering through the skylight in the Deluxe Lake View Room.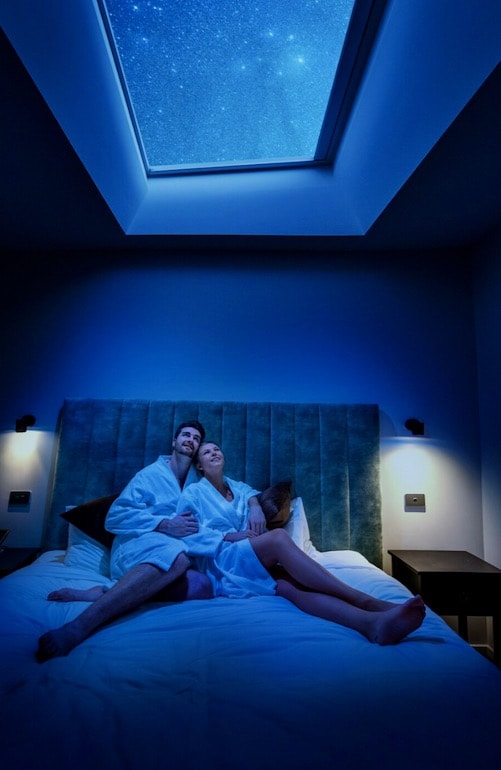 Food and Drinks
We like to think of it as a deluxe picnic experience… Instead of a wine and cheese picnic basket and a blanket spread out on a beautiful field though, our idea of a luxurious stargazing date night includes an all-inclusive stay somewhere secluded. Imagine having a private deck in the African savannah and a lovely candle-lit dinner under the stars… Dreamy, right?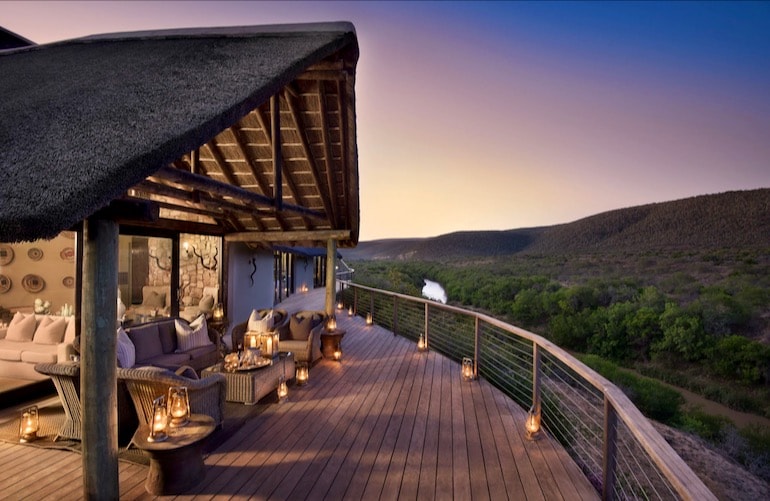 Where to Stay – Glamping!
Further to the above, going all-in on your stargazing date night by going glamping will make it more special and relaxing. Instead of having to drive back after a couple of hours enjoying the stars, you simply have to walk into a fully-furnished tent like the ones at Kanimbia Luxury Glamping. No need to pack anything up before catching your ZZZs too!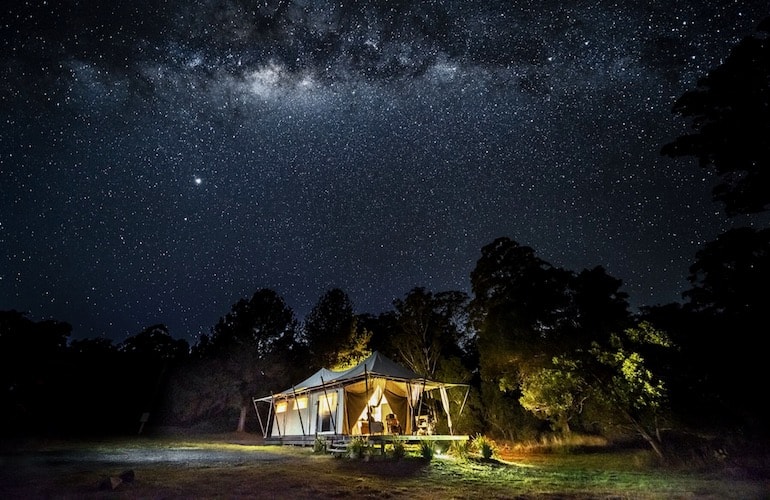 ---
We hope you give stargazing a try and enjoy these suggestions to make your romantic escape more amazing. See our full collection of romantic getaways, or check out our list of unique escapes in Australia for other date night ideas.
Image credit: Gili Lankanfushi, Maldives
What's your luxury?
Luxury means different things to different people. Is your luxury a glamorous hotel in downtown Manhattan, a private island hideaway on the Great Barrier Reef, or a safari camp on the plains of the Serengeti? We'll help you find your perfect version of luxury in some of the world's most beautiful places.