Times are changing, and as the maxim goes, "Change is the only constant in life." However, some places remain timeless; special. InterContinental Sorrento and its rich history is a testament to how the iconic, heritage-listed Continental Hotel has withstood time and can present itself in a new light without losing its well-loved charm. But before we delve into what's new, let's go back to the roots of this beloved hotel on the Mornington Peninsula.
---
Let's Talk About Sorrento
With beaches on Bass Strait and Port Phillip Bay, its location and topography made Sorrento an attractive spot for naval settlements and limestone mining. In the 1870s, the town experienced a transformation. Enter George Selth Coppin and Charles Gavan Duffy. Duffy built a holiday house in Sorrento and is thought to be responsible for naming it after the gulf town Sorrento in Italy. Entrepreneur, philanthropist, actor, and member of Parliament, Coppin was responsible for the entrepreneurial development of Sorrento, making it the resort town that it is today.
Coppin's companies purchased much of the land in the centre of Sorrento, and he built the Continental Hotel in 1875. Fondly known as "the Conti", it was surrounded by shops, guesthouses, and baths, making Ocean Beach Road—formerly known as Ocean Amphitheatre Road—the main street of Sorrento.
---
In With the New
Fast-forward 146 years and upwards of $100M in renovations later, IHG Hotels & Resorts has revealed a new era for Continental Hotel, now called InterContinental Sorrento. The state-of-the-art restoration of the iconic limestone building (now referred to as the Heritage building) has been funded by the Trennery Consortium owned by the Kanat Group, the Victor Smorgon Group, and Trennery Property. Seaside glamour is being taken to a whole new level in this multi-million dollar re-emergence.
There are three main parts to this five-building, six-level redevelopment:
First, 108 luxury rooms (most of which have ocean views) in the InterContinental Hotel,
second, the adjoining ultra-luxe and modern Aurora Spa & Bathhouse,
and lastly, the wide array of hospitality venues open to guests and day trippers alike.
---
The Rooms
One-hundred-eight elegantly designed rooms and suites with modern furnishings and a touch of the classic here and there. The rooms inside InterContinental Sorrento have a wonderful mix of the charming old adorned with the lovely new.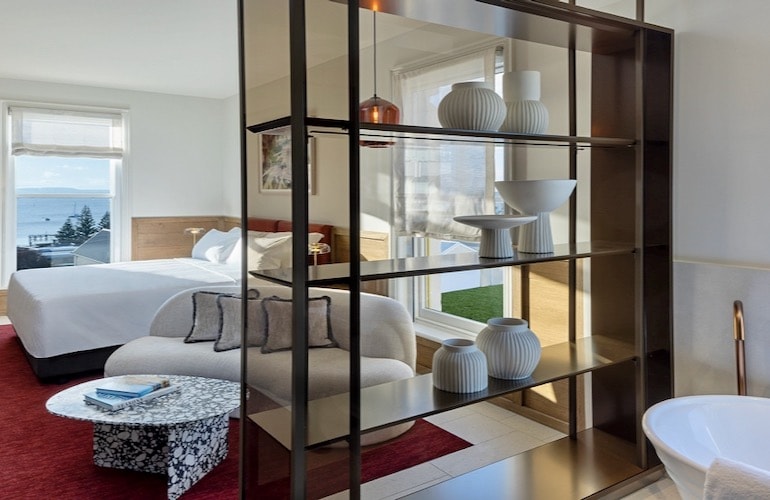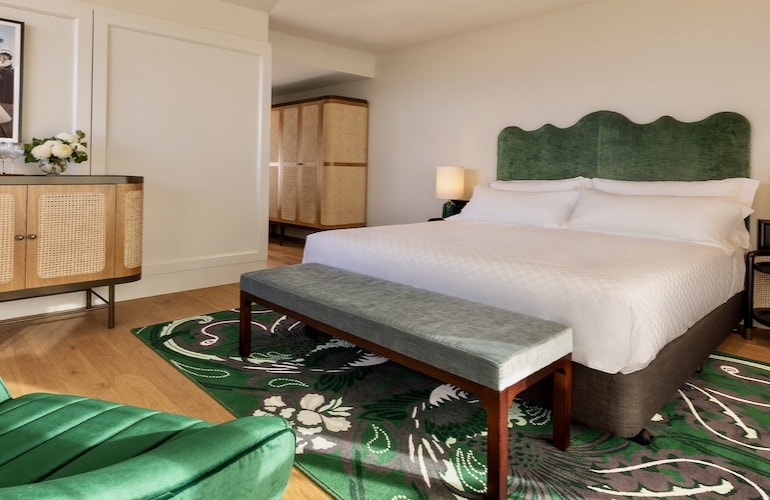 The Classic Heritage Rooms are light-filled contemporary rooms with premium bedding in the original limestone building. These rooms feature views of the town, particularly Riley Lane. A step up in luxury, Executive Rooms have a more pronounced opulence; Premium Terrace Ocean View Rooms and Ocean View Junior Suites have ocean views while Premium Terrace Suites have Sorrento township or pool views—from your very own private terrace.
The Suites are the pinnacle of luxury accommodation offered at InterContinental Sorrento—Penthouse Suites with their own plunge pool and a rooftop terrace with magnificent ocean views. With a variety of elegant suites to choose from, couples or smaller groups of travellers alike will find luxurious one- or two-bedroom suites waiting for them at the InterContinental.
---
The Aurora Spa & Bathhouse
One of the first attractions in Sorrento back in 1870 were bathhouses and the Aurora Spa & Bathhouse stays true to the town's heritage while giving it 21st-century flare. Think sensory wellness designed to give you transformative results. What exactly does that mean?
They have… a float room and an "igloo" room.
As if the splendour of the property's location isn't enough, they offer the latest wellness facilities to take you for a truly grand and soulfully nourishing wellness experience.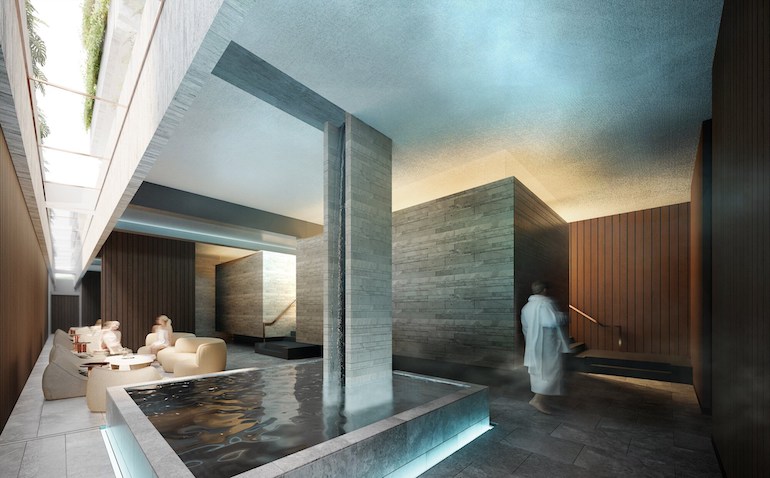 Aurora Spa & Bathhouse takes hydrotherapy and spa treatments up several notches with their high-impact and deeply restorative wellness therapies. Feel weightless as you let the float pool work its magic, or feel the spine-tingling effects of their various thermal experiences. Aurora aims for wholehearted care—a wonderful treat for yourself and your special someone.
---
These and (So Much) More
The highly-anticipated reopening of this wondrous ocean-side retreat is clearly not without good reason, and is further amped up by several more delightful spots in the property. Overseen by renowned chef-restaurateur Scott Pickett and publican Craig Shearer, InterContinental Sorrento will have a total of 13 dining and drinking venues, each with its own delectable and exciting offerings.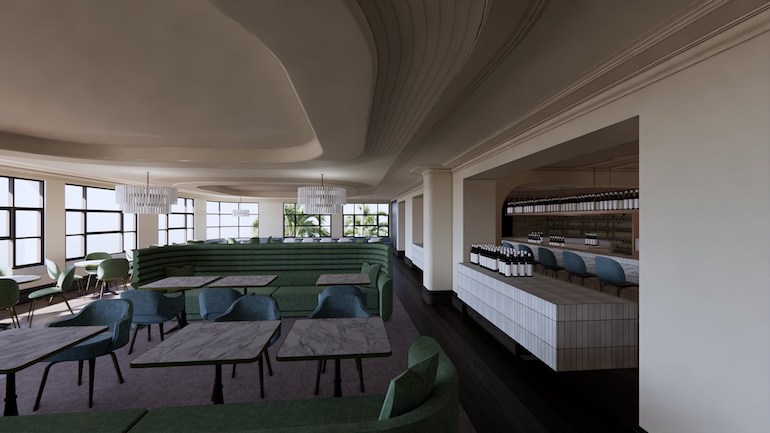 Audrey's, the star dining attraction with 1920s glam, is sweetly named after Pickett's grandmother. Being the signature restaurant of this seaside hotel, Audrey's will offer superb coastal fine dining and an abundance of seafood dishes on the main menu as well as in the selection in the bougie marble raw seafood bar, fitting and complimentary of the beautiful Phillip Bay views. The Continental, on the other hand, is a fresh take on Italian gastro pub-style food. The terrazzo-style dining area has a sports bar, and a beer garden enjoying natural light from the vaulted glass ceiling.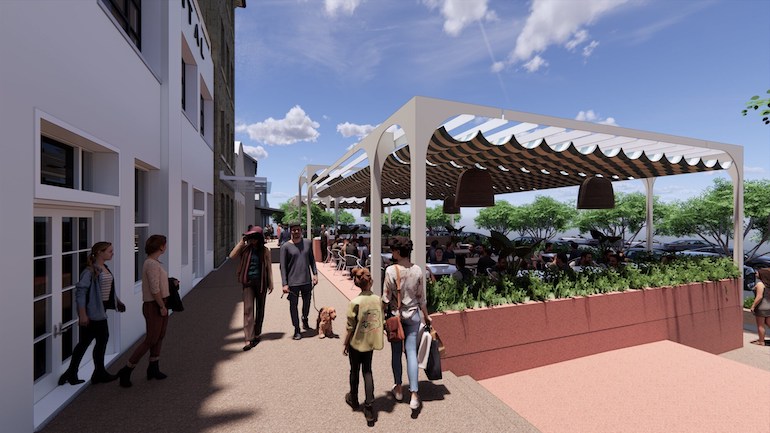 Speaking of beer, the pub proper pays homage to the hotel's history. Aptly called The Conti, it is a public bar with an expansive beer garden and an apex roof adorned with lush trailing plants. It leads to The Promenade, a casual alfresco dining space, alive with the energy of this bustling seaside town.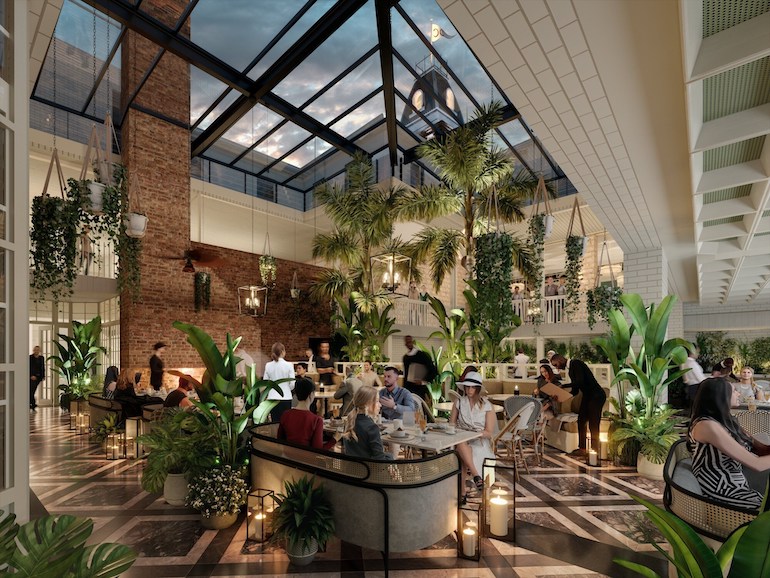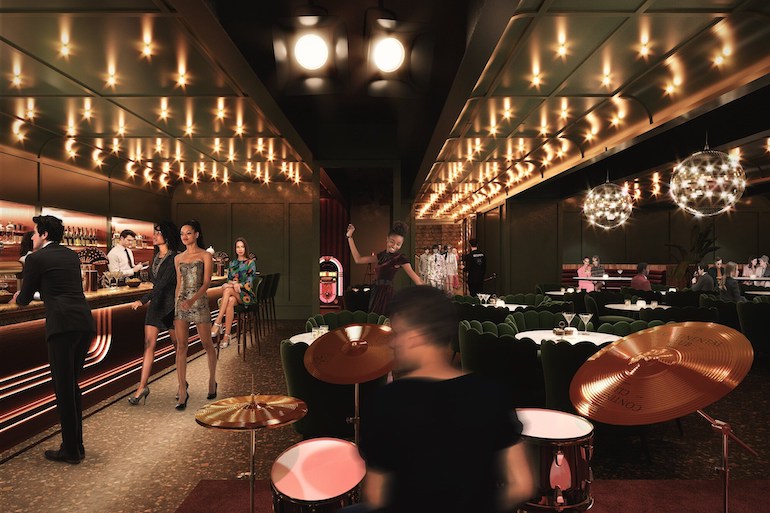 Back inside and beneath a soaring glass ceiling, The Atrium is a sophisticated European-style café with a greenhouse-like design where you can enjoy all-day dining. For the night owls, there's Coppins Lounge's Art Deco-style lobby bar and Barlow's late-night, moody ambience with live entertainment. Imagine barhopping without the need to get a taxi, but having a different vibe for each spot. Cool, right?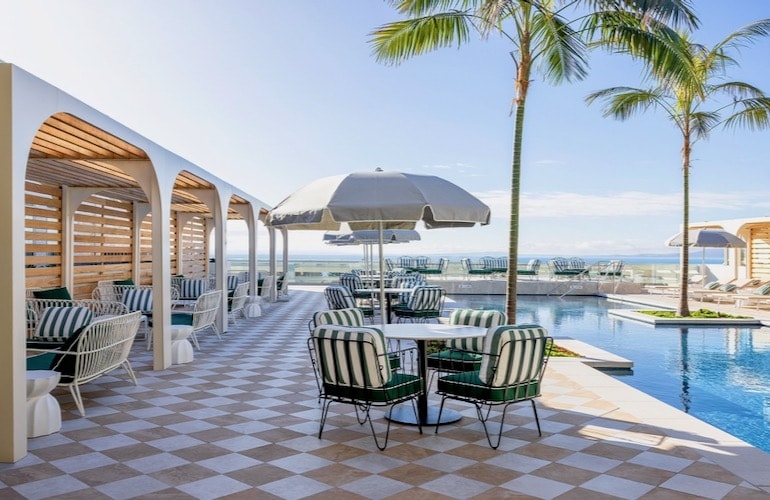 Finally, Pool Deck is a Miami-inspired area with a lounge and cabanas exclusively for guests. Overlooking Port Phillip Bay, the heated pool coupled with fizzy drinks or snacks from the Pool Deck Bar makes for a fun+luxe moment.
---
The accommodation, amenities, dining options, and the overall relaxed but higher-end seaside town vibe make the InterContinental Sorrento Mornington Peninsula a great weekend or romantic getaway just an hour away from Melbourne. This new life breathed into one of Mornington Peninsula's landmarks blends the locale's heritage with exhilarating developments and is sure to make a lasting impression on visitors and guests.
What's your luxury?
Luxury means different things to different people. Is your luxury a glamorous hotel in downtown Manhattan, a private island hideaway on the Great Barrier Reef, or a safari camp on the plains of the Serengeti? We'll help you find your perfect version of luxury in some of the world's most beautiful places.