Find the ultimate escape in New Zealand, where you can enjoy a range of activities from laid-back city tours to action-packed air and water adventures. Here, no matter where you go, your backdrop is always picture perfect. Complementing this impressive destination are some of the very best boutique hotels in New Zealand, where you can choose a luxurious sea-facing property surrounded by breathtaking mountain and water views, or a hidden oasis in the city where you can have access to everything you need to work and play. Wherever you decide to stay, one thing is for sure, these are not just hotels — they're amazing experiences just waiting to be discovered.
---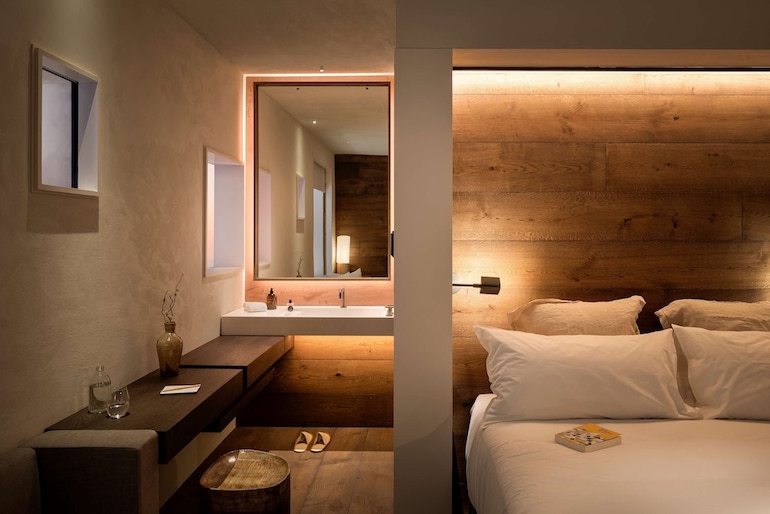 11. The Hotel Britomart, Auckland, North Island
Find your getaway in the city at The Hotel Britomart, a striking and beautifully designed hotel that offers serene and contemporary rooms and easy access to the delights of vibrant Auckland. Each beautifully designed room features hand-made ceramics, plush beds and sofas, and mini-bars filled with local treats.
---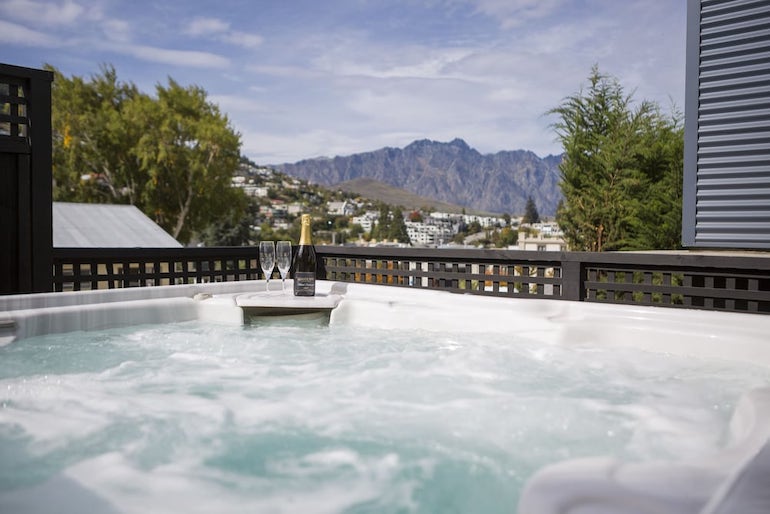 10. The Dairy Private Hotel, Queenstown, South Island
With its rich history and modern farmhouse vibe, The Dairy Private Hotel in downtown Queenstown offers warm hospitality and exquisitely designed rooms with mountain and lake views. The Dairy Private Hotel is a Queenstown luxury hotel that offers uncomplicated comfort in a glamorous alpine chic setting.
---
9. Mangapapa Hotel, Hawkes Bay, North Island
Located in New Zealand's premier wine and food region, and surrounded by verdant orchards and landscaped gardens, Mangapapa Hotel offers a tranquil luxury experience in its 12 well-appointed suites. Booking a stay here means being treated to luxurious private estate lifestyle that would make you never want to leave.
---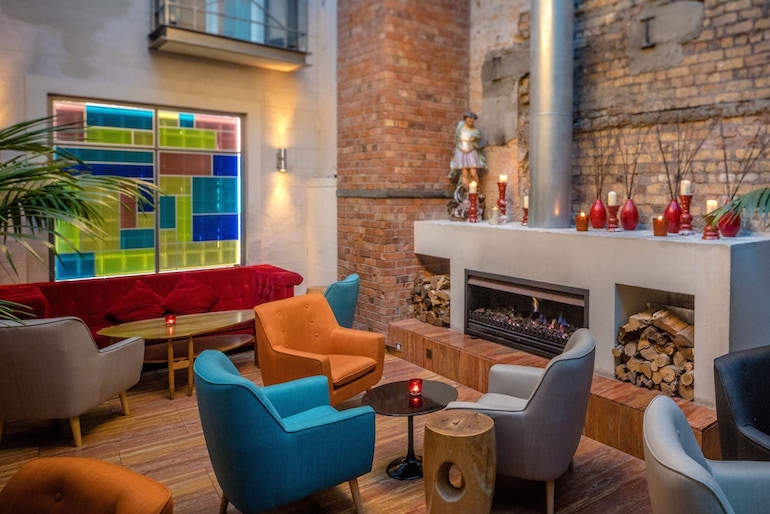 8. Hotel DeBrett, Auckland, North Island
Nestled within the happy bustle of Auckland's High Street, just minutes from Britomart and the city's famous waterfront, is Hotel DeBrett, a colourful art-deco boutique hotel perfect for the hip urban adventurer. Its vibrant interior design livens up classic art deco pieces, giving it an interesting and pleasing visual effect. Its streetside Cornerbar is a great place to enjoy the buzz of Auckland.
---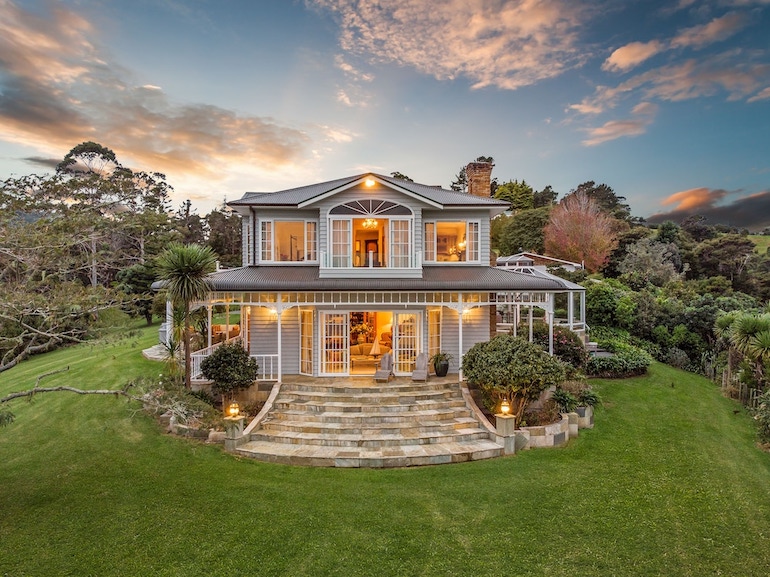 7. Matauwhi Bay Manor, Bay of Island, North Island
Set on 12 acres of native bush and manicured gardens and just three minutes' drive from downtown Russell, Matauwhi Bay Manor is a boutique country hotel with unparalleled hilltop views of the beautiful Bay of Islands. Enjoy private access to the bay, complimentary kayak use, the billiards table, and bar for relaxed nights with family or friends when you stay in this beautiful boutique hotel.
---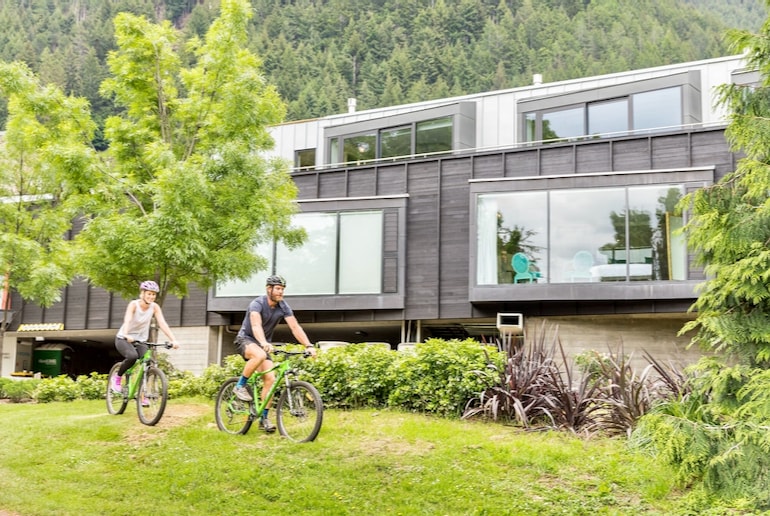 6. Queenstown Park Boutique Hotel, South Island
Queenstown Park Boutique Hotel's 22 guestrooms are just minutes away from the city centre, making this hotel an ideal spot if you're up for exploring local attractions and nearby cafes and restaurants. The interiors have furnishings and accents by local and international designers, giving the hotel its unique personality and chic luxurious vibe. The light-filled rooms have a contemporary style, and the suites have living areas and kitchenettes making them ideal for extended stays in town
Find your perfect holiday in New Zealand
Discover over 225 handpicked hotels, resorts & private villas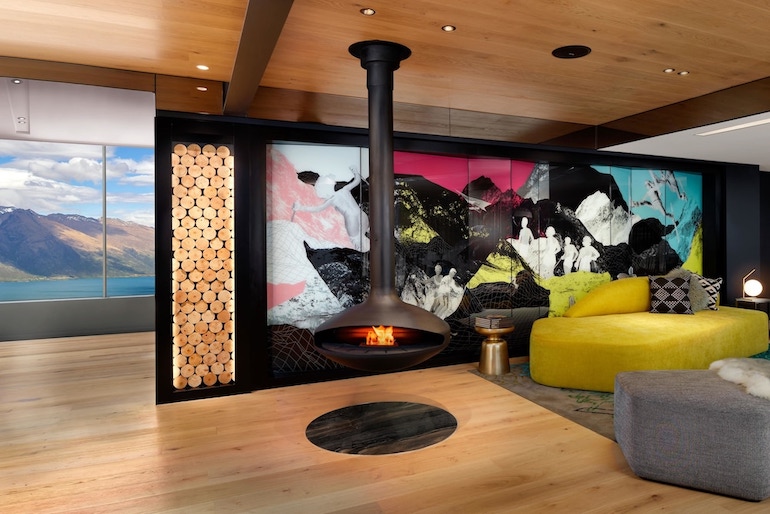 5. QT Queenstown, Queenstown, South Island
Settle into a relaxing holiday at QT Queenstown, a lavish lakeside retreat just 10 minutes from downtown Queensland and featuring spectacular views over the glittering Lake Wakatipu and majestic peaks of the Southern Alps. The murals and combinations of vibrant colours lend QT Hotel Queenston that true blue vibe of boutique hotels.
---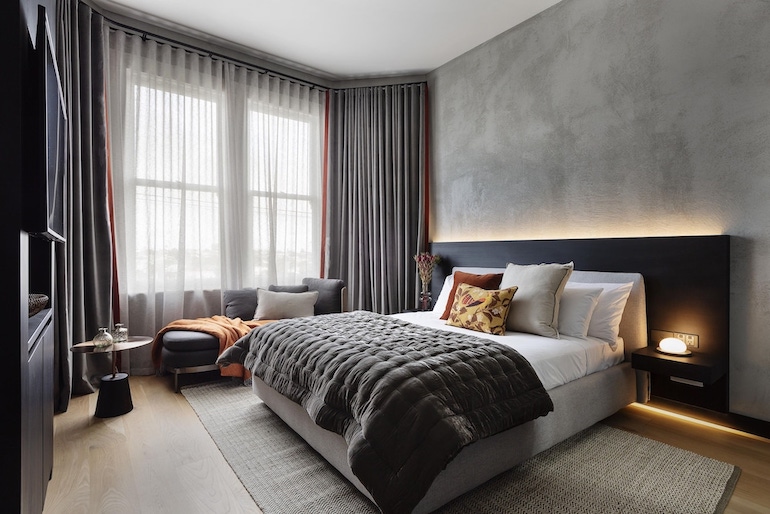 4. Hotel Fitzroy curated by Fable, Auckland, North Island
Immerse yourself in the old-world charm and contemporary living offered at the Hotel Fitzroy curated by Fable, a carefully restored landmark hotel in the middle of Auckland's hip and trendy district. With just 10 rooms, enjoy an exclusive and luxurious feeling when you book a stay in one of its luxe rooms equipped with under floor heating and tablet-controlled compendium. Dyson hair dryers are in each room and Dyson Air Wraps are even available upon request. Nice!
---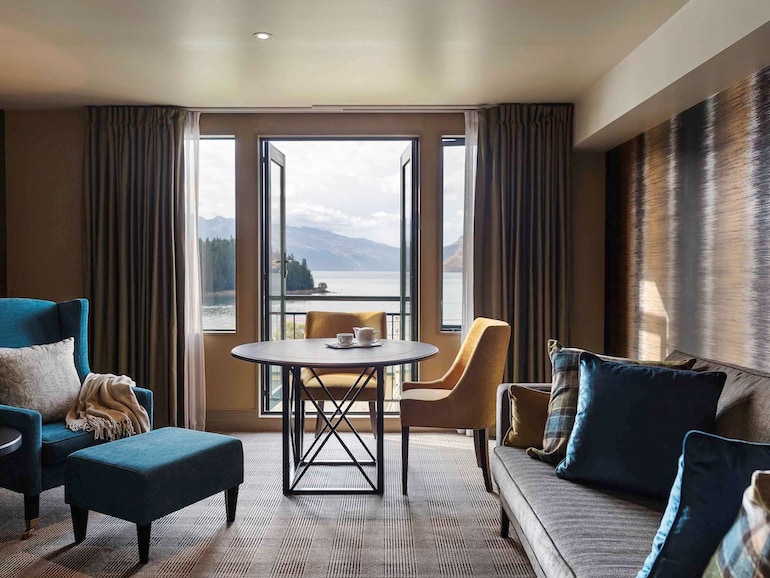 3. Hotel St Moritz, Queenstown, South Island
Offering breathtaking views of The Remarkables and Lake Wakatipu, Hotel St Moritz is a stylish and elegant Queenstown boutique hotel located close to shopping spots and a plethora of dining, and local adventures. The hotel has bespoke furnishings carefully chosen to accentuate this alpine and lake view residence. A stay in one of the beautiful rooms with mountain, lake, or garden views will make you fall in love with the area even more.
---
---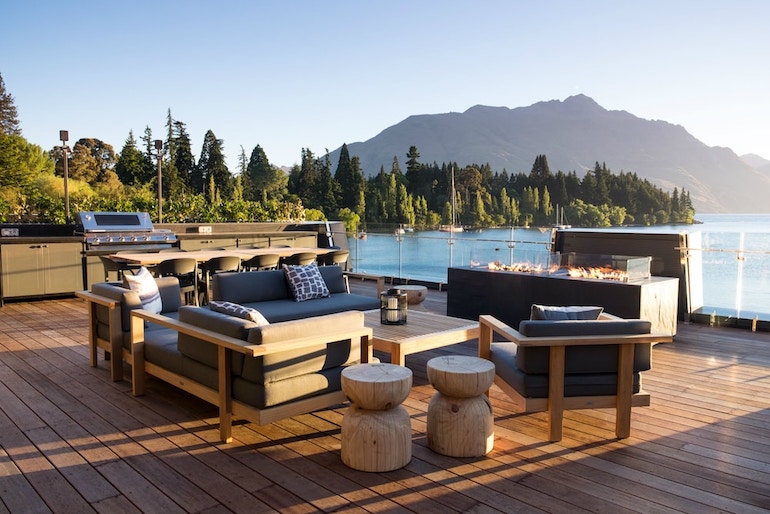 1. Eichardt's Private Hotel, Queenstown, South Island
On the shores of beautiful Lake Wakatipu is one of Queenstown's most iconic boutique hotels. Eichardt's Private Hotel offers ultra-luxe suites with stunning interiors and unparalleled lakefront views. This Queenstown luxury hotel has 7 lake view suites, 4 lakefront apartments, and the deluxe Residence and Penthouse. Make sure to treat yourself to Vault Spa and some drinks at the bar too!
---
Hungry for more incredible luxury and boutique hotels in New Zealand? View our entire collection.

Image credit: Eichardt's Private Hotel, Queenstown
What's your luxury?
Luxury means different things to different people. Is your luxury a glamorous hotel in downtown Manhattan, a private island hideaway on the Great Barrier Reef, or a safari camp on the plains of the Serengeti? We'll help you find your perfect version of luxury in some of the world's most beautiful places.