Tasmania is the ideal destination for a getaway, no matter what the time of year. Bursting with exceptional natural beauty, rich history and world-class produce, we guarantee that the Apple Isle will capture your heart and leave you with memories that will last a lifetime. To get you started, we've handpicked the best luxury accommodation around Tasmania that is perfect for a romantic getaway. You're welcome!
---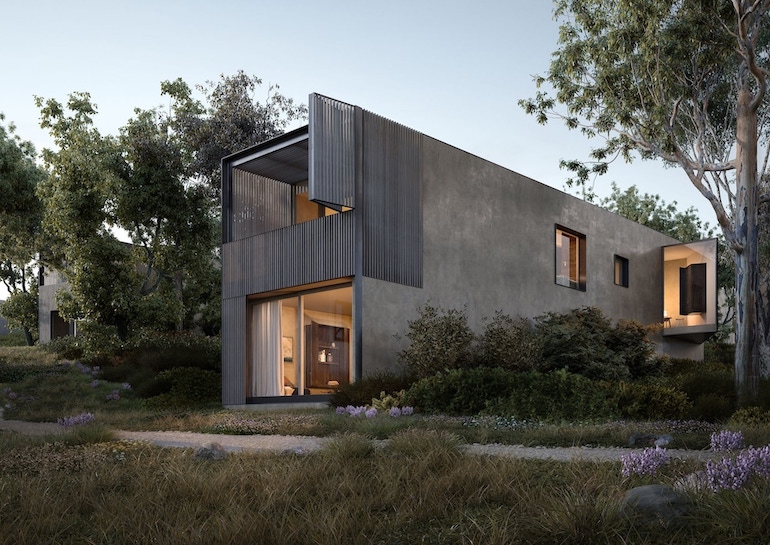 1. Piermont Retreat, Swansea
Nestled in a secluded estate with 2 private beaches, Piermont Retreat is a boutique resort with magnificent views of Great Oyster Bay. Featuring modern and minimalistic decors, this intimate setting offers individually designed cottages complete with all the essentials of an idyllic coastal escape. Whatever the occasion, this retreat promises plenty of relaxation while immersing in the romantic sceneries of Swansea.
---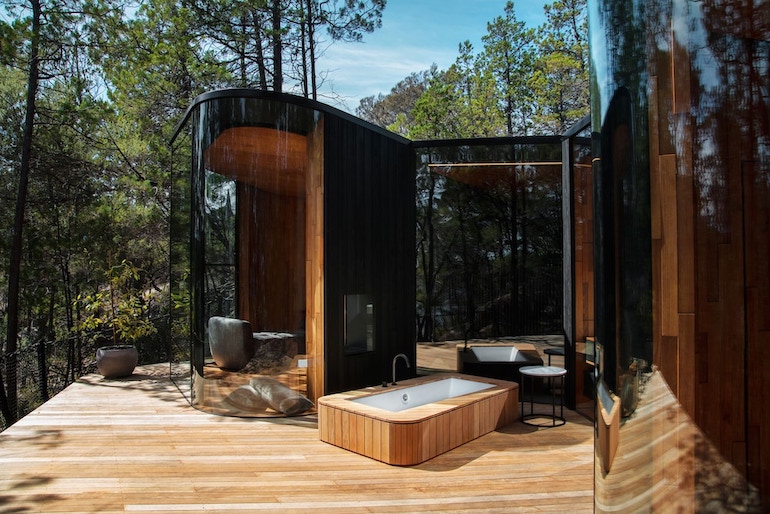 2. Freycinet Lodge, Coles Bay
Overlooking the waters of Great Oyster Bay, Freycinet Lodge is a gorgeous ecolodge nestled in Freycinet National Park – just 2 km from both Hazards Beach and Wineglass Bay Lookout. With well-appointed amenities that compliment the lush outdoor setting, this spectacular retreat offers modern cabins made of beautiful timber connected by raised boardwalks, and comes with private balconies and beautiful sitting areas.
---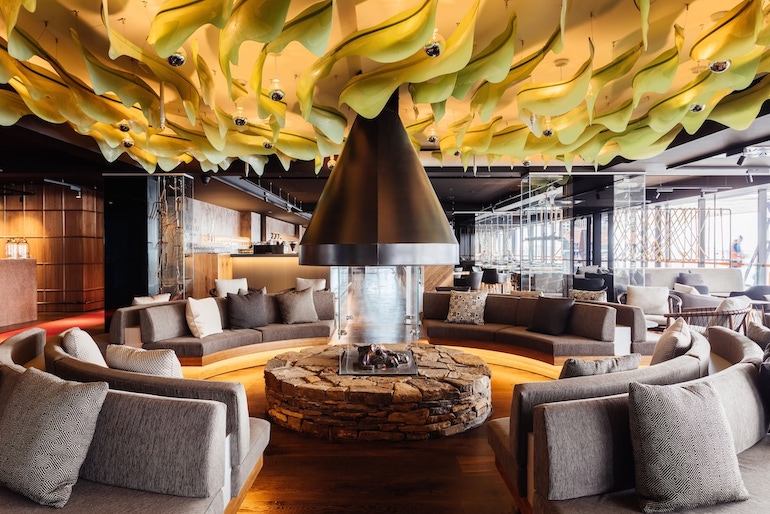 3. MACq 01 Hotel, Hobart
Built in the style of a shipping warehouse that blends perfectly with the surrounding waterfront, MACq 01 Hotel is a highly acclaimed luxe accommodation overlooking Constitution Dock in Hobart. This beautiful hotel offers 114 warm and airy rooms, decorated with striking images of natural and historical scenes. The hotel also offers a choice of restaurants, bars and lounges where you can relax and unwind after a day of exploring.
---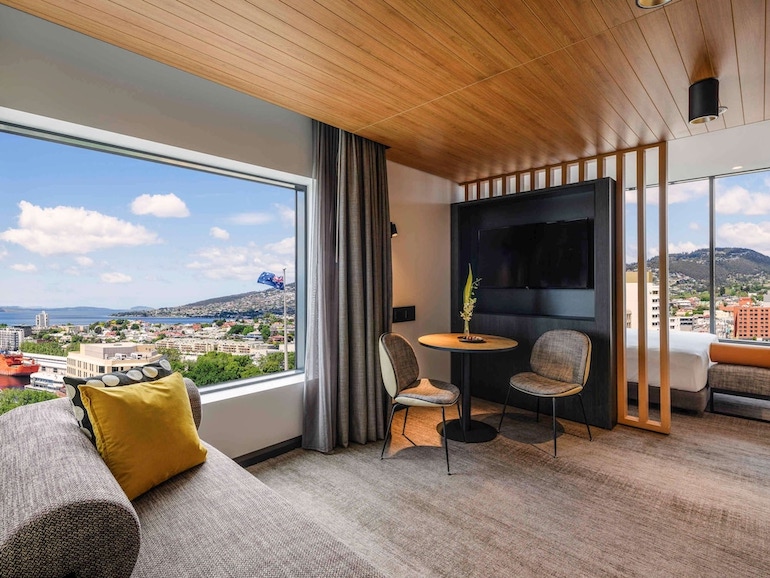 4. Mövenpick Hotel Hobart, Hobart
Located in picturesque Hobart, Mövenpick Hotel Hobart is a stylish new hotel with a wide selection of elegant rooms designed for utmost comfort and luxury. Ideal for a romantic couples getaway, this beautiful retreat indulges your senses with warm toned interiors and contemporary furniture, curated to blend well with the stunning harbour and city views.
---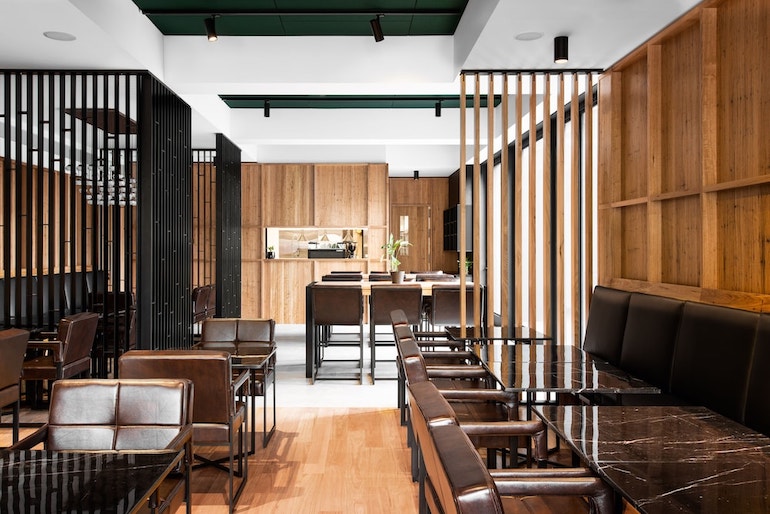 5. Hotel Verge Launceston, Launceston
Taking comfort and sophistication to a new level, Hotel Verge is a lovely boutique accommodation positioned centrally in Launceston. Cosy and relaxing, this classy escape boasts contemporary design features and tastefully fitted hotel rooms with an industrial luxe persona. Offering exceptional service coupled with the ideal CBD location, this unique hotel is the perfect choice for a romantic getaway.
---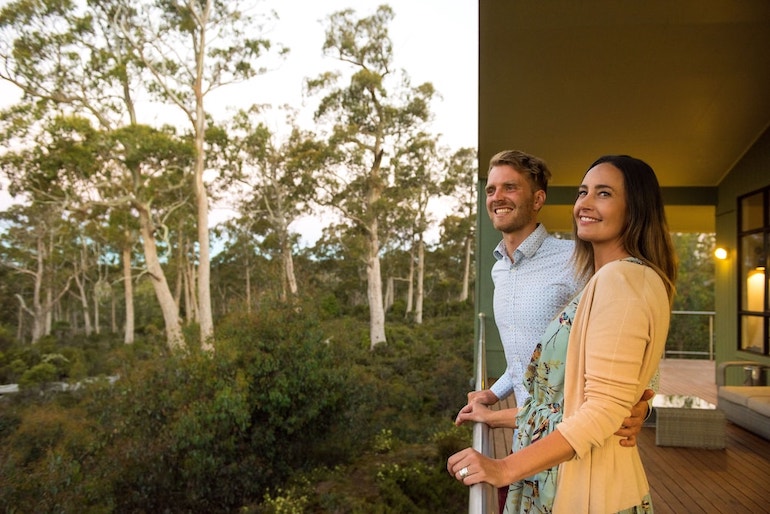 6. Cradle Mountain Hotel, Cradle Mountain
Blending perfectly with the surrounding alpine woodland, Cradle Mountain Hotel is a sleek accommodation nestled in the breathtaking wilderness of Cradle Mountain. With enchanting forest views that heal and rejuvenate, this luxe retreat offers a variety of stylish rooms designed to highlight the natural environment, creating the perfect vibe for a blissful and romantic stay.
---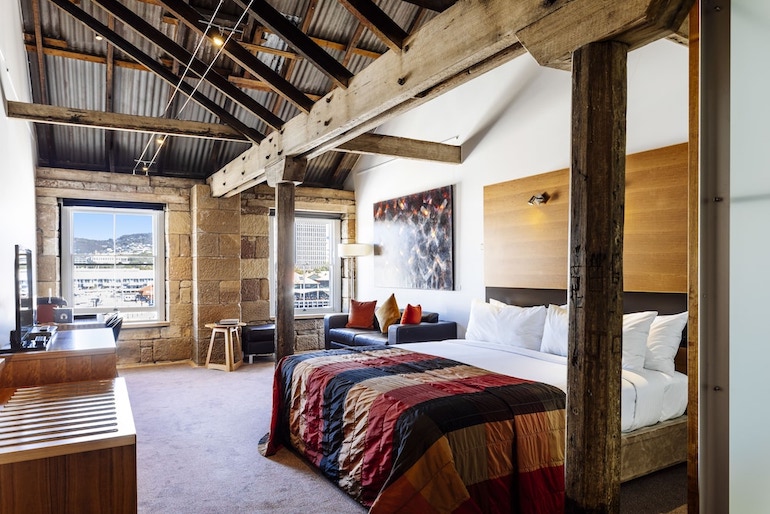 7. The Henry Jones Art Hotel, Hobart
The Henry Jones Art Hotel is where art and history collide. Ideally located in the Hunter Street Precinct overlooking Hobart Harbour, this modern industrial hotel was repurposed from a former factory, combining its industrial past with stylish modernity. Fall in love with the indulgent guest suites, with old rough-sawn timber accents complimenting the well-appointed contemporary interiors.
---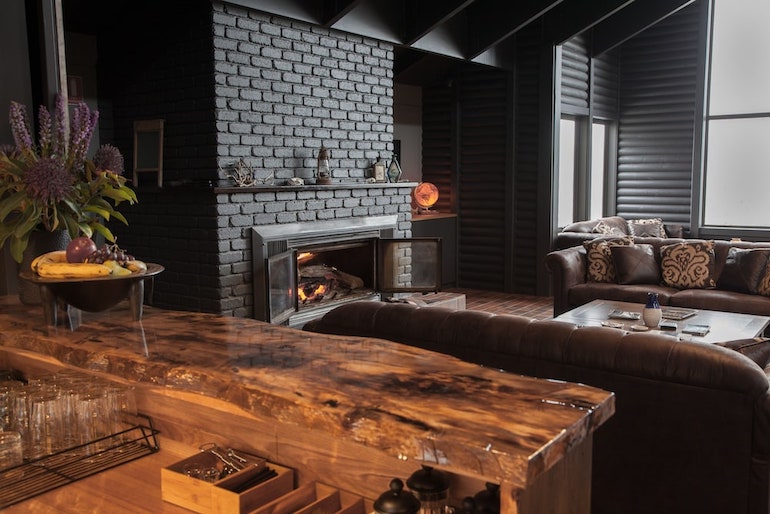 8. Thousand Lakes Lodge, Central Plateau
Thousand Lakes is a stunning wilderness lodge located in the Central Highlands World Heritage Area. Perfect for couples looking for a memorable adventure, this gorgeous escape is the gateway to the real Tasmania – remote and barren, but beautiful and unique. Nine well-equipped guest rooms are carefully designed to bring comfort and luxury while you enjoy the serenity and beauty of the Tasmanian wilderness.
---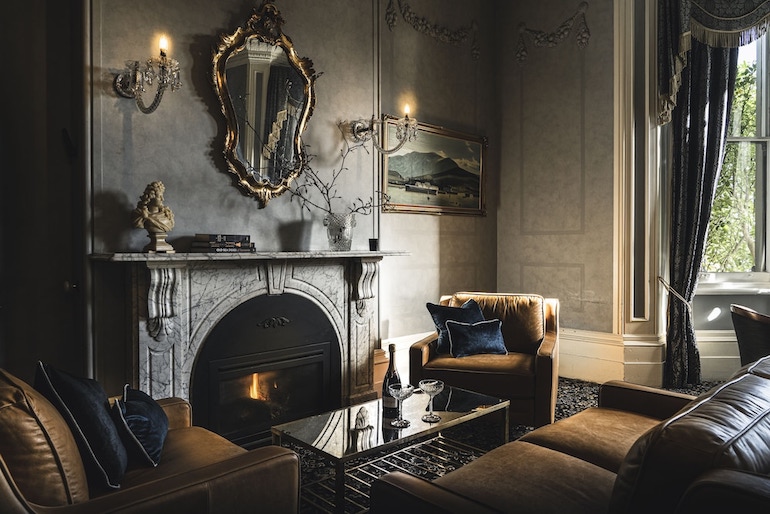 9. Lenna of Hobart, Battery Point
Lenna is a luxurious mansion offering boutique accommodation right on the doorstep of Hobart's vibrant waterfront. Built in 1874, this awe-inspiring retreat retains much of it's historic design, with sandstone finishes and lovely furniture, giving you a glimpse of the town's rich history. Though it exudes an aged feel, the services and amenities are unmistakably modern and sophisticated, ensuring premium service and hospitality.
---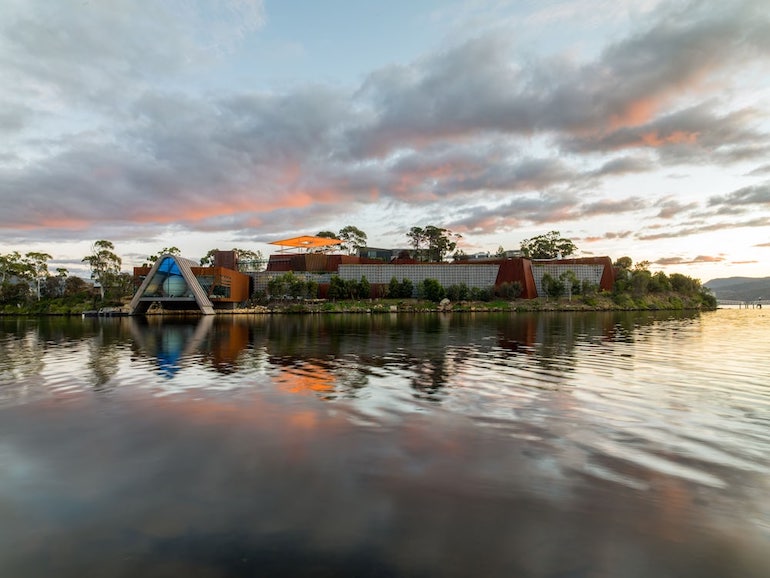 10. Mona Pavilions, Hobart
Situated on a private peninsula on the Derwent River, Mona Pavilions is an ultra stylish boutique destination just 15 minutes' drive from Hobart's CBD. This retreat offers a selection of pavilions aptly named after famous Australian artists and architects, and features artworks from the renowned Mona Collection. Each pavilion is strikingly unique, with interiors that boast a modern luxe design, with opulent amenities like wine cellars and state-of-the-art kitchen facilities to name a few.
---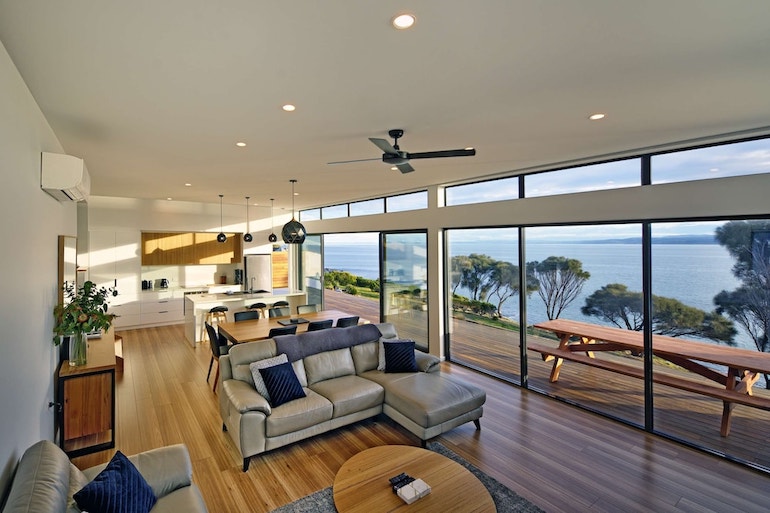 11. Freycinet Coastal Retreat, Coles Bay
Freycinet Coastal Retreat is a gorgeous waterfront villa located in Coles Bay that offers the ultimate in coastal rest and recreation. With sweeping views of the grandiose ocean frontage, this luxe home features bright and airy interiors, complimented by expansive floor-to-ceiling windows that lead to the outdoor deck. Experience utmost privacy and luxury in this stylish holiday home whilst marvelling at the sun-kissed natural waterscape.
---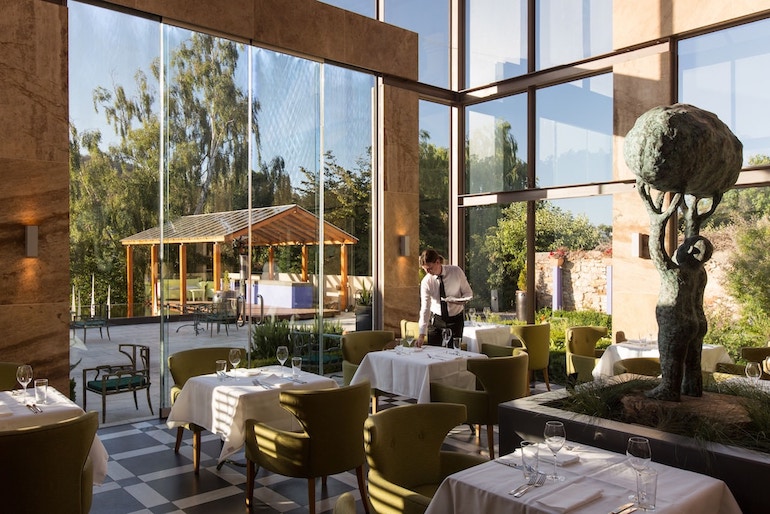 12. Islington Hotel, South Hobart
A Regency-styled house with sophisticated glass, marble and sandstone features, Islington Hotel is a small luxury hotel with the feel of an expansive but intimate private home. Gently nestled in Tasmania's capital Hobart, this quaint retreat provides stunning views of Mount Wellington, and offers 11 chic rooms that feature a mix of modern and antique design interiors.
---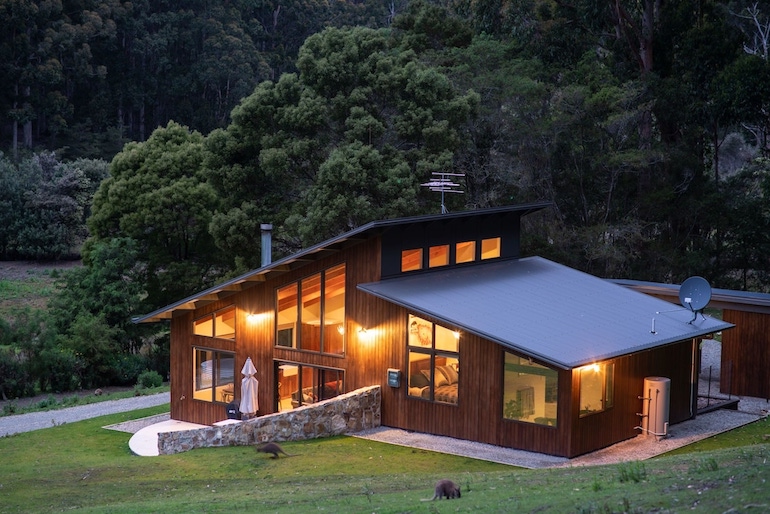 13. Adventure Bay Retreat, Bruny Island
Set among natural coastal bushland, Adventure Bay Retreat is the perfect place to experience the beauty of Bruny Island. Located in an idyllic setting where one can escape the city, Adventure Bay Retreat offers four outstanding luxury accommodation choices, complete with all the modern conveniences, perfect for couples.
---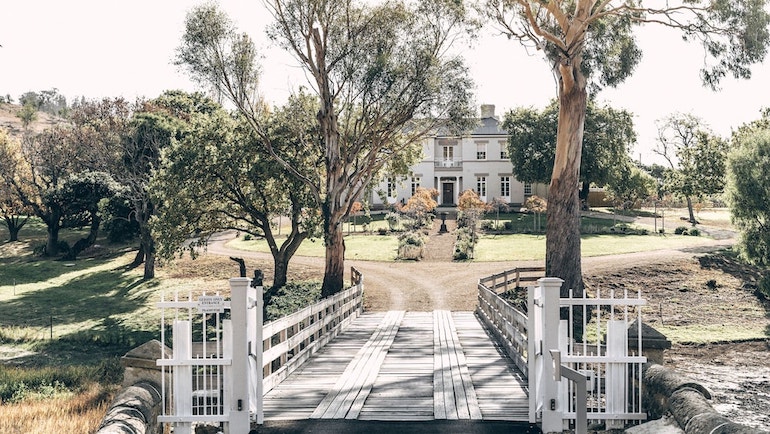 14. Prospect House Private Hotel, Richmond
Set at the entrance of the historic Richmond Village, Prospect House is a wonderfully restored 1830's manor exhibiting old-world charm with modern-day sophistication. With just 11 luxurious rooms to choose from, the hotel and restaurant provide an intimate escape perfect for special occasions, weekend getaways, or exclusive-use celebration with friends and loved ones.
---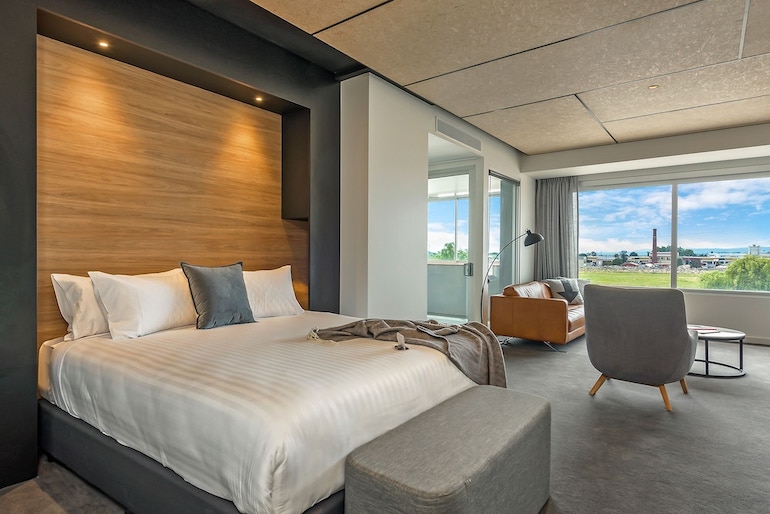 15. Peppers Silo Hotel, Launceston
Set along the peaceful banks of the Tamar River in Launceston is Peppers Silo Hotel, a modern and stylish hotel built from a repurposed heritage building made up of four 35m-tall grain silos. Designed within these original constructed silos are beautifully appointed luxury hotel rooms complete with modern features and amenities. The architectural combination of old and new structures create a unique atmosphere, making this holiday destination a truly iconic landmark.
---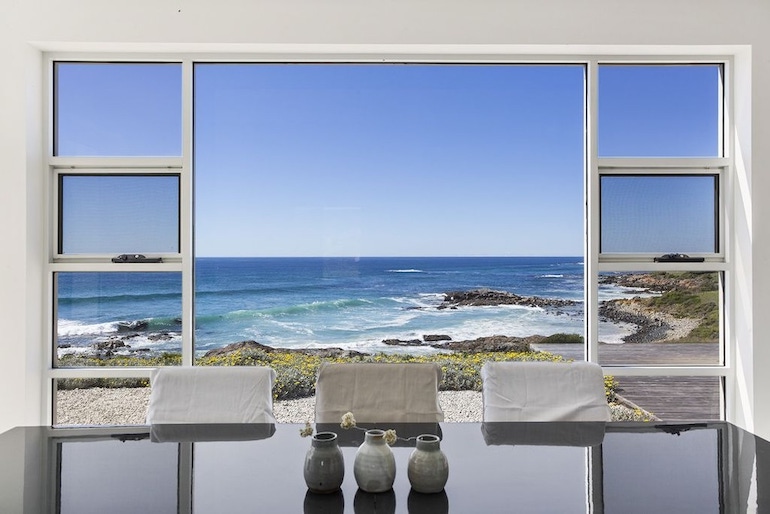 16. Saltwater Sunrise, Falmouth
Secluded and romantic, Saltwater Sunrise is a selection of luxury villas set in the majestic oceanfront of Falmouth. Just 50 metres from the beach, these beautiful villas offer picturesque views of the sea and sky, with elevated privates decks and open plan indoor spaces. Wander along the foreshore and soak up the luxury of this wonderful setting, a perfect celebration for those special occasions.
---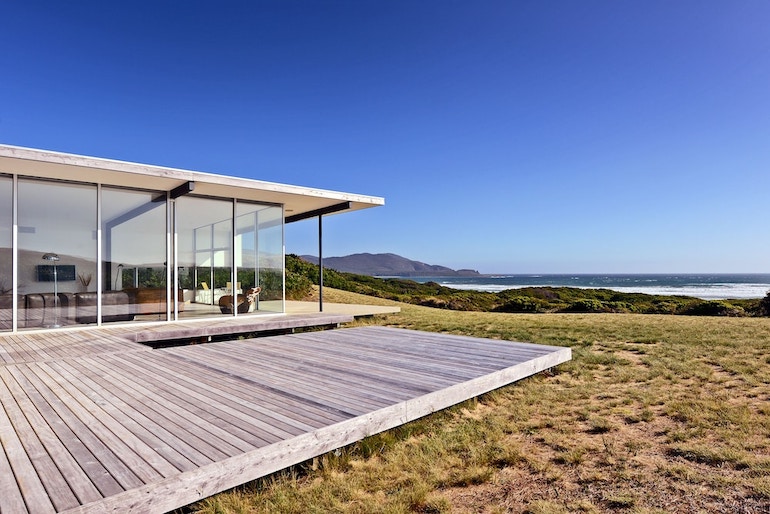 17. Cloudy Bay Beach House, South Bruny
Set in the sand dunes overlooking scenic Cloudy Bay, Cloudy Bay Beach House in South Bruny is a three-bedroom luxury vacation home that offers private beach access. Set on 30 acres of majestic coastal land, this opulent villa boasts panoramic views, framed by floor-to-ceiling windows throughout. Step out to the large timber terrace and enjoy the sun, or cosy up in the open-plan indoor living and dining spaces.
---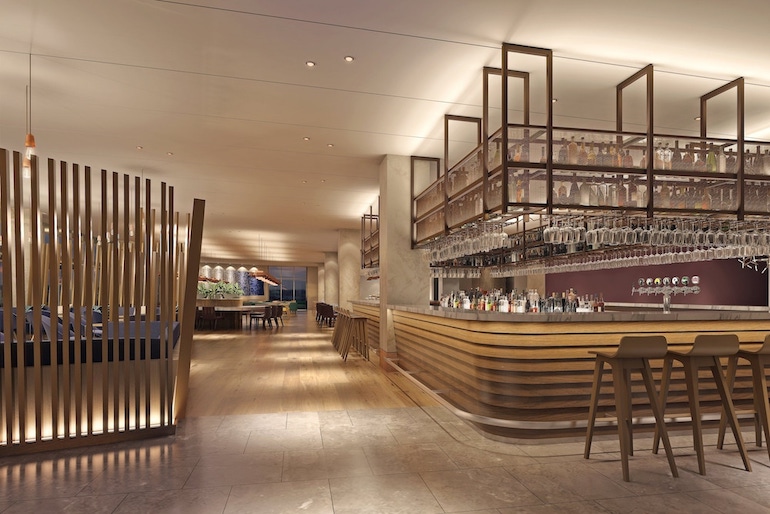 18. Crowne Plaza Hobart, Hobart
Located on a bustling street in the city centre, Crowne Plaza in Hobart is set in the heart of the action. Featuring superior amenities and crisp interiors, this upscale hotel offers modern rooms with floor-to-ceiling windows overlooking city and sea views. Crowne Plaza offers the perfect base to explore the wonderful array of local attractions and landmarks in Hobart and beyond.
---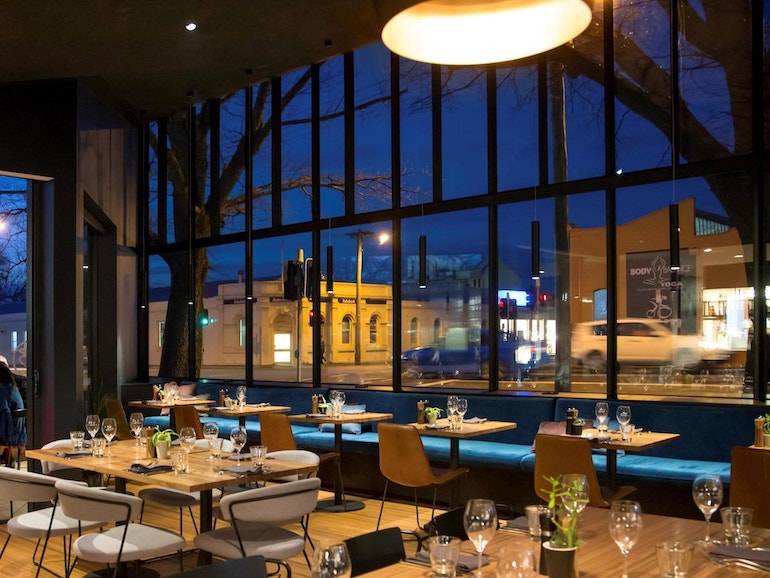 19. The Sebel Launceston, Launceston
The Sebel Launceston is an elegant retreat superbly located within Launceston, surrounded by historical attractions just waiting to be discovered. This luxurious hotel offers 53 fully self-contained rooms with varying sizes and modern amenities to suit your preferences. Come and relax in a beautiful setting designed to showcase the very best of Launceston.
---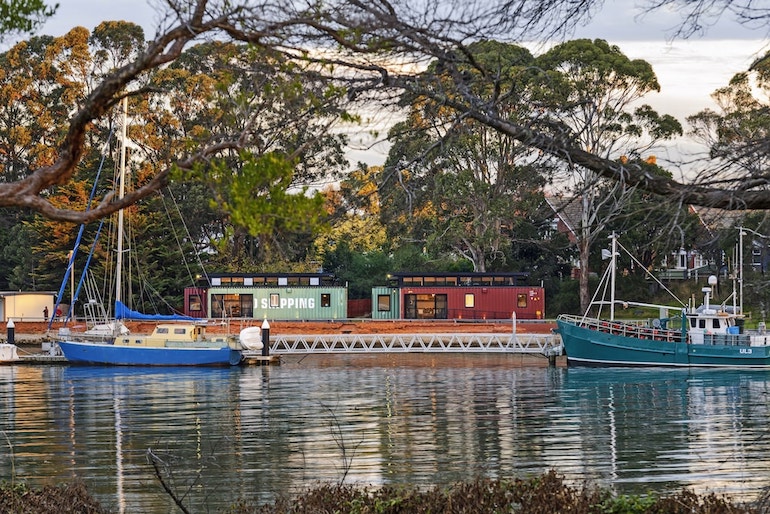 20. Coastal Pods Wynyard, Wynward
Playfully constructed from upcycled shipping containers, Coastal Pods Wynyard offers stylish waterfront apartments situated along the banks of the Inglis River in Wynyard. This innovative retreat is a bold testament that repurposed materials such as shipping containers can be used to create stunningly luxurious and unique accommodations, perfect for a romantic escape or weekend getaway.
---
Ready to fall in love with Tasmania? Discover our entire collection of luxury accommodation in Tasmania.