Situated atop a 75-acre private peninsula on the North Island of New Zealand is the ultra luxurious Eagles Nest. This multi-award winning, lavish escape surrounds you with spectacular views of the Bay of Islands and leaves nothing to be desired with its sumptuous cuisines, pampering services, and indulgent amenities.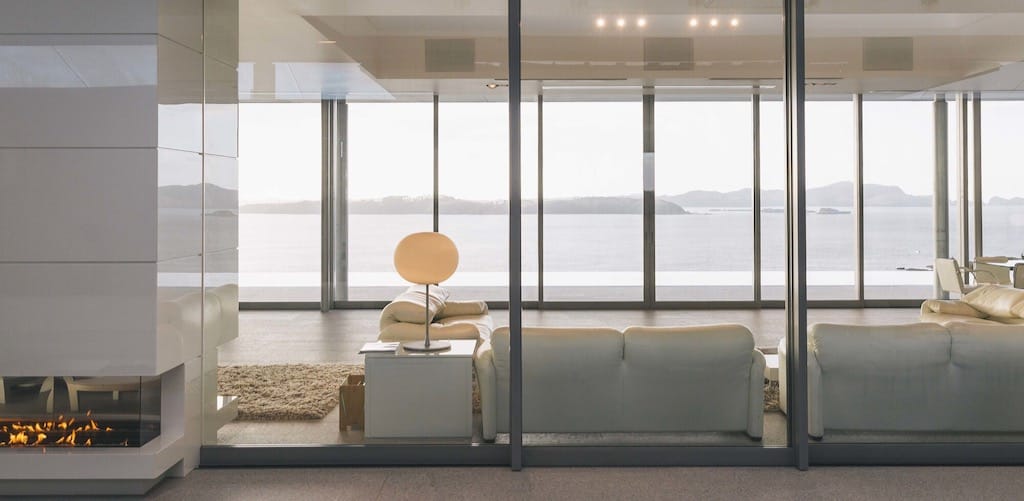 Eagles Nest has been bestowed with the title of 'New Zealand's Leading Resort' by the World Travel Awards nine times in the last 10 years. This 5-star accommodation is also listed in Conde Nast's Top 10 Spas in Australia and South Pacific, and was featured on the Australian TV show, The Great Outdoors.
There are only five villas in this property, and all offer superlative comfort with private Jacuzzis, home theatre system, air-conditioning, wireless Internet access, and a fully equipped gourmet kitchen. Four of the villas even come with their own heated, infinity edged lap pool.
---
Rahimoana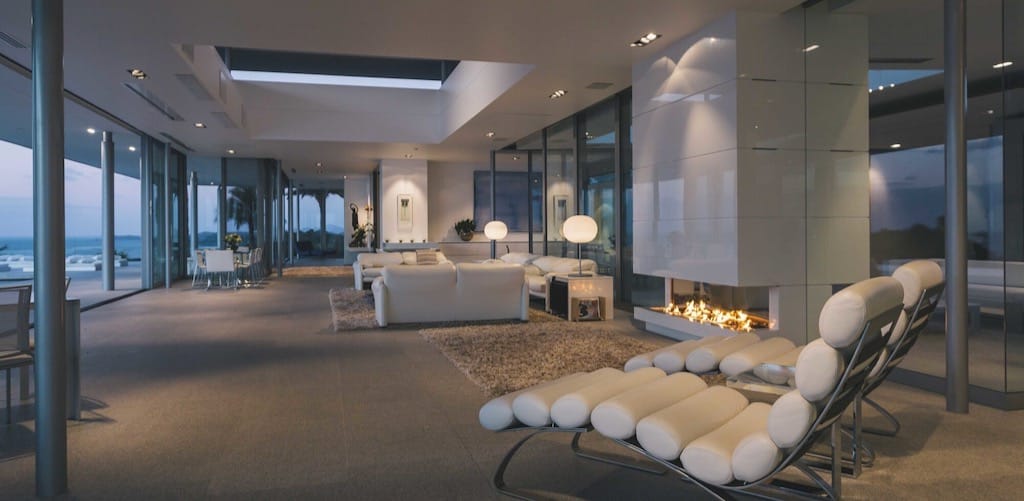 The largest of the villas in Eagles Nest, Rahimoana boasts a commodious floor space of 2,000 square metres. It is the epitome of extravagance and elegance, boasting upscale furnishing and fixtures and a refined colour palette of pale grey and white. Full glass walls afford guests 300-degree views of gorgeous landscapes, dazzling ocean, and awe-inspiring sunsets from anywhere in the villa.
Rahimoana features four bedrooms that converge at the spacious living areas bedecked with monochromatic furniture that give the room a sleek, modern feel that is still exceptionally comfortable. More wow factor comes in the form of a luxurious 25-metre infinity edged pool, Jacuzzi and sauna, gym, movie theatre, helipad, wine cellar, and private beach. Choose to stay at the opulent Rahimoana villa to experience the lavish services of a personal concierge and chef, as well as access to a Porsche Cayenne.
---
Sacred Space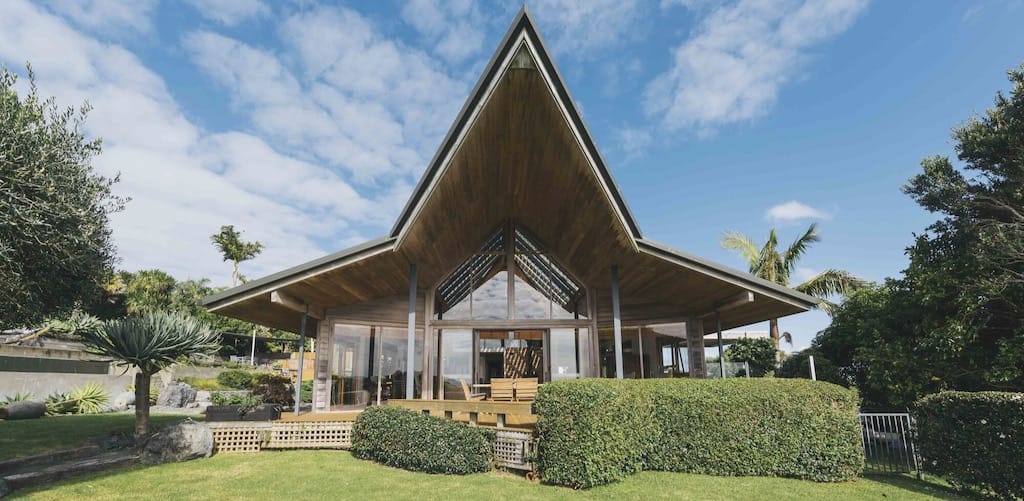 Casual but still elegant, Sacred Space features original artwork and antique furnishing. This two storey villa is exceptionally designed with the highlight being the glass roofing, which gives the space natural lighting and an amazing view of the skies above. The screened windows and doors allows the cool breeze to filter through the villa making it environmentally friendly and energy efficient.
Like the Rahimoana, Sacred Space also boasts four bedrooms, but with the large master suite located on the second floor of the villa. The kitchen flows right to the dining and lounge areas, which opens up to an expansive outdoor deck. There is a 20-metre infinity edged pool that overlooks the beautiful Bay of Islands, a Jacuzzi, and an outdoor shower adjoining the spa.
---
First Light Temple
Romance is in the air at First Light Temple. This hillside villa for two is as stunning as the resplendent sea and landscapes that surround it. Inside, light filters through the glass bi-fold doors bathing the large, open-plan living areas in sunshine, as well as affording guests with amazing views. There's an enviable gourmet kitchen, indoor and outdoor fireplaces, and full laundry facilities – although, laundry and dry cleaning services are available.
There's only one bedroom in this villa, and it is splendid. Situated on the mezzanine level and featuring an ensuite bathroom, the bedroom is like a secret escape that looks out to the beautiful scenery of the Bay of Islands. The skylight over the bed provides the most amazing view of the stars at night.
---
Eagle Spirit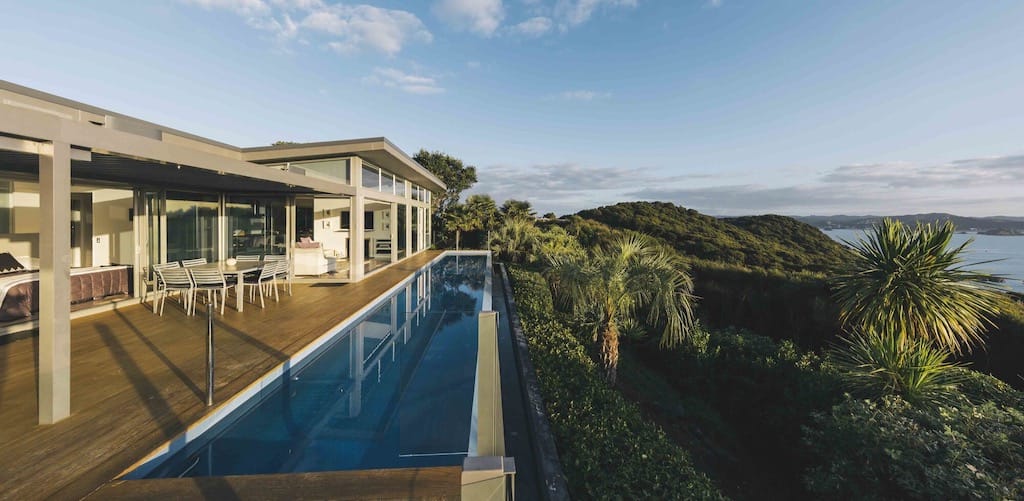 Hidden amongst a sea of verdant greenery, Eagle Spirit is a sanctuary of tranquility and relaxation – the perfect escape from the bustle of everyday living. Step inside and, at once, feel the soothing ambiance of this light-filled villa. Feast your eyes on panoramic vistas, from the historical Waitangi grounds to the sparkling waters of the bay and the glorious sunsets.
But more than the views, Eagle Spirit is a luxury getaway meant to be shared with family and friends. It has three bedrooms with ensuite bathrooms, a fully equipped gourmet kitchen, home theatre with plasma TV, and CD/ DVD library. Enjoy a refreshing dip and killer views at the 18-metre infinity edged pool, which can be easily accessed from the living area.
---
The Eyrie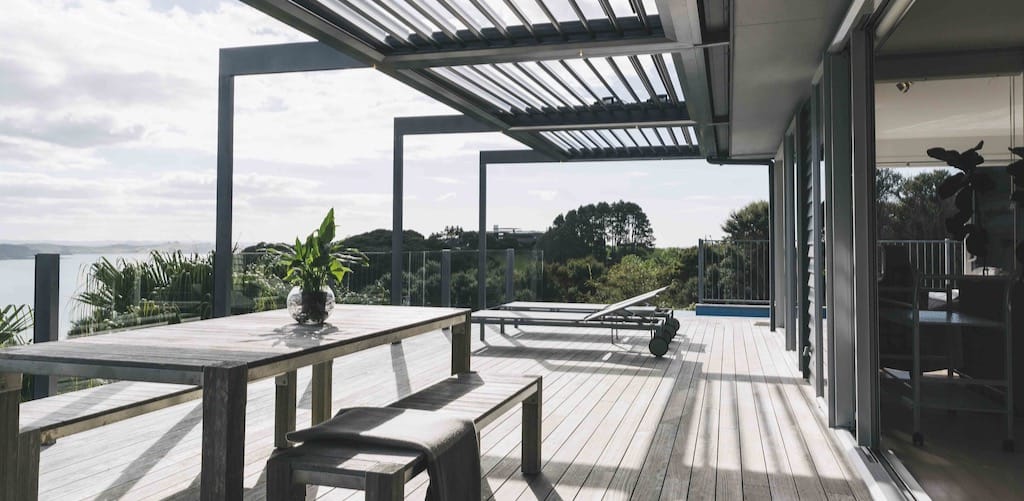 Immerse in serene surroundings and majestic sceneries at The Eyrie. Spend your days relaxing by the infinity pool, whipping up scrumptious meals in the fully-equipped kitchen, or sharing wonderful moments over a bottle of wine with friends or loved ones in the large, open living area.
Or take the celebration outdoors in the secluded courtyard, which is surrounded by tropical plants and pretty birds flitting about. At the end of the day, you can look forward to retiring to a plushly appointed room with an ensuite bathroom.
---
Everything at Eagles Nest is exclusive, customised, and indulgent. All villas are serviced daily and the fruit platter and breakfast provisions replenished every day. There is a personal concierge to take care of the day's entertainment, which can range from laid-back and relaxing pastimes to adventure-laden activities.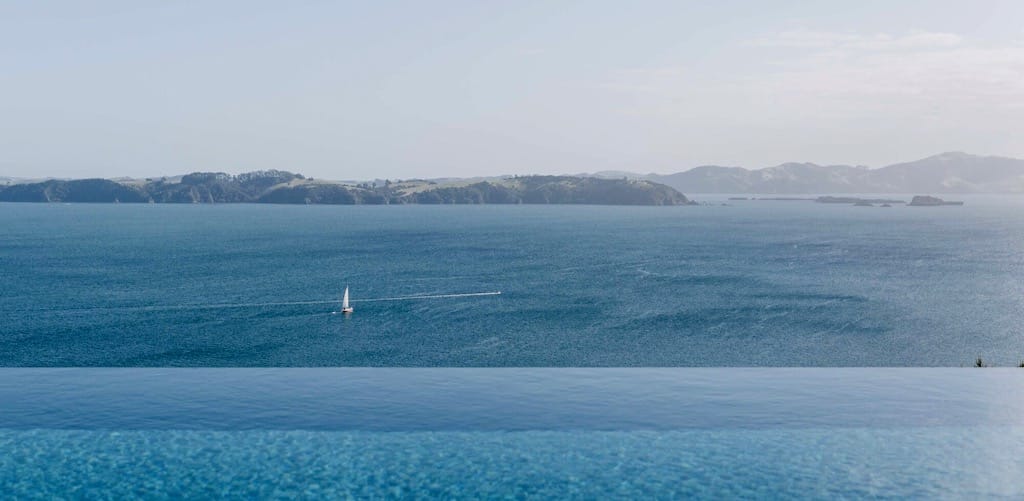 If you don't feel like lifting a finger, you can also have a personal chef prepare your breakfast, lunch, and dinner. You can pair any meal with wine from Eagles Nest's well-curated cellar. Or have a private butler welcome you and any guest you may have during your stay. Feel like a star with your own security, chauffeur services, trainer, and private beach access. Because if there's one thing Eagles Nest is particular about, it's your greatest and absolute pleasure.
To find out more information, rates & availability visit Eagles Nest.
What's your luxury?
Luxury means different things to different people. Is your luxury a glamorous hotel in downtown Manhattan, a private island hideaway on the Great Barrier Reef, or a safari camp on the plains of the Serengeti? We'll help you find your perfect version of luxury in some of the world's most beautiful places.