Has it been a while since you spent some quality time with your girl friends? If so, then maybe it's time for a getaway! And if you're looking for an idyllic destination filled with an incredible mix of gorgeous views, great food & wine, and exciting outdoor activities, then Queenstown in New Zealand could be the perfect escape for you and your BFFs.
Located in the southwest corner of the South Island of New Zealand, Queenstown is a beautiful resort town set at the base of soaring white-capped mountains, on the edge of Lake Wakatipu. Whether your girls' getaway in Queenstown is during winter or summertime, you are certainly spoilt for choice when it comes to things to do in the 'Adventure Capital of the World'.
Things to Do
A typical getaway in Queenstown includes jumping out of planes, bungy jumping off bridges and canyons, and careening down steep slopes. Each of the seasons has its own special vibe and most activities can be accessed all year round. During the winter months, Queenstown becomes a world-class winter resort, transforming into a truly epic holiday destination.
For those that want to take it easy, there's plenty of hiking and biking trails to explore, scenic flights and boat cruises, and a wide range of spa and wellness options to indulge in.
Nightlife
The nightlife in Queenstown is fantastic all year round. If your group is in the mood to party, there are plenty of stylish and sophisticated nightclubs, pub tours, as well as live gigs being played by local and visiting performers at venues around town.
Wine & Dine
Queenstown is certainly a foodie's paradise. Gourmet restaurants across town offer exceptional dining experiences while sourcing the finest local ingredients and preparing them to perfection. Whether you are looking for a budget-friendly bite to eat or a fine dining venue, the restaurant scene in Queenstown will always keep you wanting for more.
Some of the best places to dine are Taco Medic, Rata, and Ivy & Lola's Kitchen & Bar. Looking for the best burger in town? Ferburger is one of the most popular and must-visit restaurants in Queenstown.
Home to several world-class vineyards and wineries, a classic Queenstown wine tour is an amazing way to spend your weekend with the girls. Some of these wineries are renowned for their exceptional Pinot Noirs, including Gibbston Valley Winery, Chard Farm Winery, and Peregrine Wines, so make sure one of these is on your list.
Where to Stay
With our hand-picked collection of some of the best accommodation options in Queenstown, you can rest and unwind while enjoying stunning alpine & lake views, amazing amenities, and easy access to the central downtown area. Each of these options is perfect for a getaway with friends;
---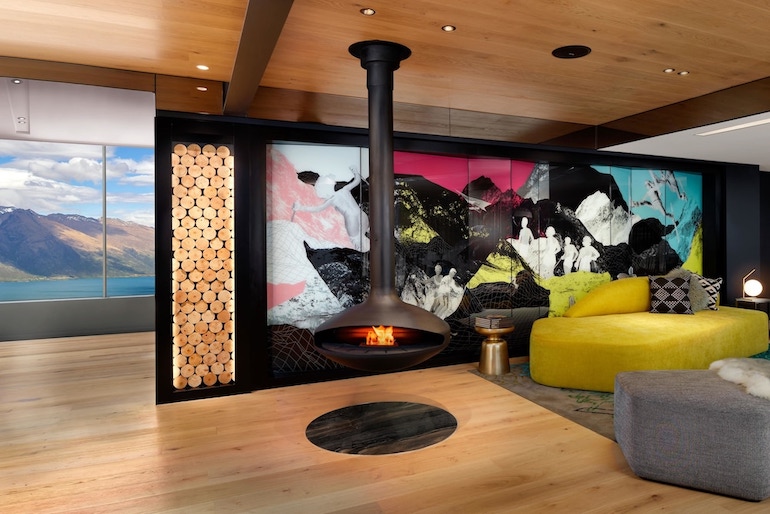 QT Queenstown
If Queenstown is a dreamland, then QT Queenstown is straight from the pages of a bedtime story. Positioned amidst the Remarkables Mountain Range with the reflection of Lake Wakatipu outside your suite, you will need to pinch yourself once you enter this truly delightful premises. When you are done fulfilling cravings at the Bazaar Marketplace and Reds Bar, take time to venture further with a road trip to Shotover River and the AJ Hackett Bungy Jumping at Kawarau Bridge.
---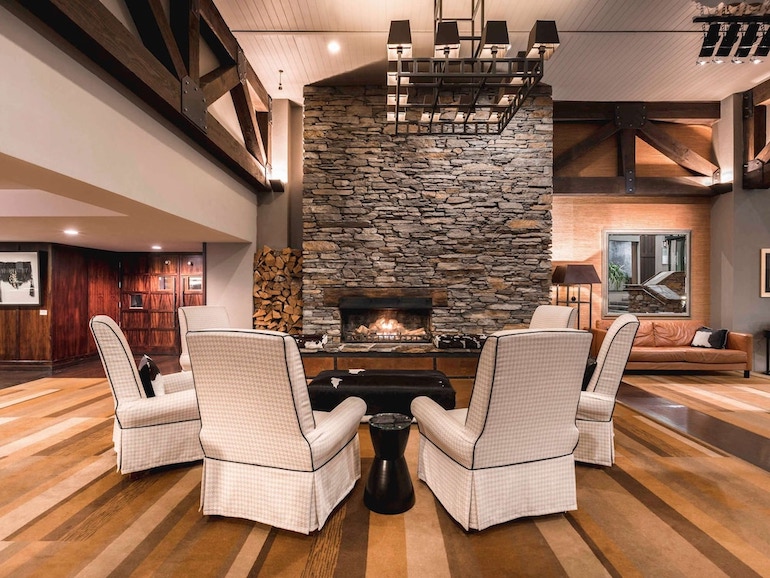 Hotel St Moritz
Hotel St Moritz prides itself as a unique alpine haven where sensorial delights await. Dazzling architecture, intriguing works of art, bespoke furniture, and cocooning colours highlight the unique charm of Queenstown and the serenity of the surroundings. The exquisite rooms feature modern essentials and amazing views. The hotel's Lombardi Restaurant features a brasserie-style dining room that overlooks the lake, mountains, and town centre.
---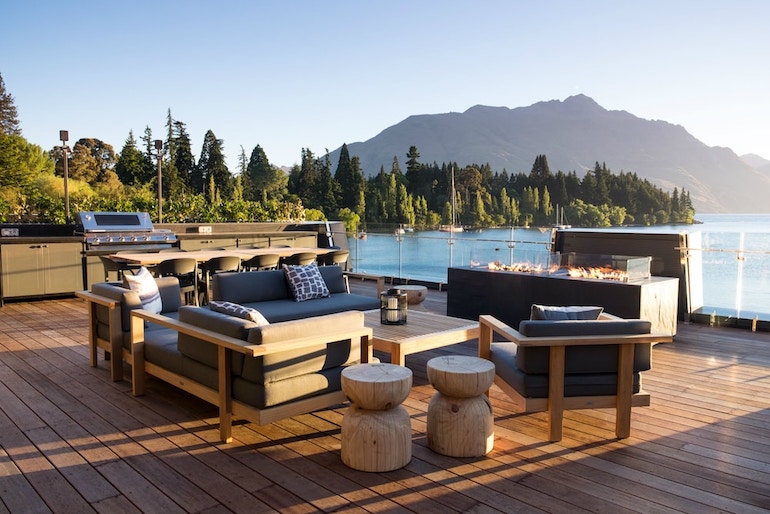 Eichardt's Private Hotel
Eichardt's Private Hotel has put a premium on privacy to ensure you get celebrity treatment during your Queenstown getaway. The property has just seven suites and each one boasts luxury fittings and amenities that make it hard to leave your room. If you do decide to explore, you will love the hotel's open-air bar + restaurant and signature spa. Eichardt's is a mere 20-minute drive from The Hills Golf Course and the Coronet Peak Ski Fields.
---
Looking for more options? We've handpicked a fabulous collection of spectacular accommodations for your indulgent girls' getaway with a range of boutique hotels, villas and lodges. View all luxury accommodation in Queenstown.
Image credit: Eichardt's Private Hotel
What's your luxury?
Luxury means different things to different people. Is your luxury a glamorous hotel in downtown Manhattan, a private island hideaway on the Great Barrier Reef, or a safari camp on the plains of the Serengeti? We'll help you find your perfect version of luxury in some of the world's most beautiful places.