With a stunning mountain location in Queensland's Scenic Rim, Spicers Peak Lodge puts you at the summit of luxury and comfort. Set within an 8,000-acre cattle station in Maryvale and perched 1,100 metres above sea level, this opulent private retreat is Australia's highest non-alpine lodge where you can experience nature caressing your cares away.
At first glance, one can already see the understated elegance Spicers Peak Lodge provides. It has an architectural design made of cedar and bluestone, and its grand main lodge boasts high ceilings, stone fireplaces, and spectacular panoramas of the ranges from the terrace.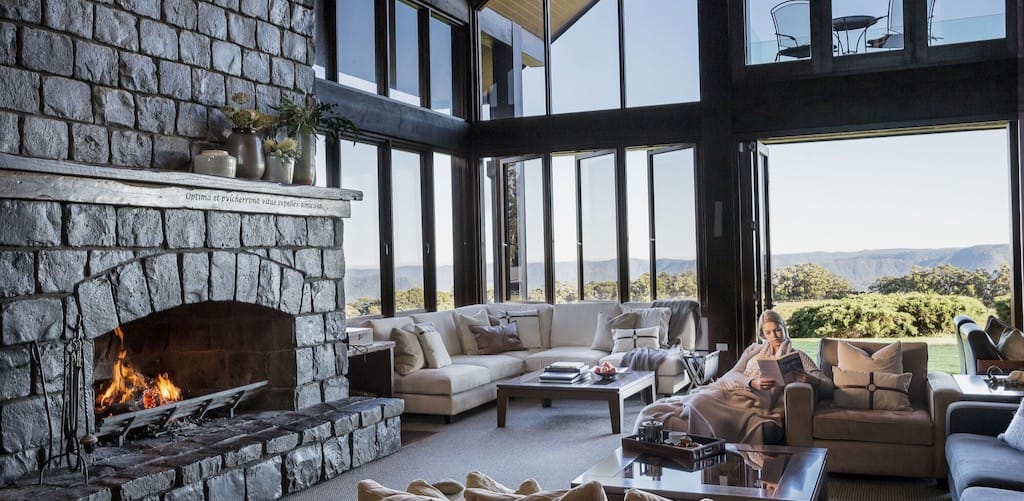 There are a number of different room types at this intimate mountain lodge. The Lodge Suites and Loft Suites are located in the main lodge while the Private Lodges are situated at the edge of the escarpment, offering picturesque views over Spicers Gap.
The Lodge Suites cater for up to two guests. Each suite features plush comforts like a king-sized bed, a bluestone fireplace, mini-bar, Nespresso coffee machine, a reading nook, workstation, and complimentary Wi-Fi Internet access. The marble bathrooms are furnished with Appelles bath amenities and some offer a relaxing spa tub. The Loft Suites offer similar amenities and facilities, but are slightly smaller and don't have a fireplace.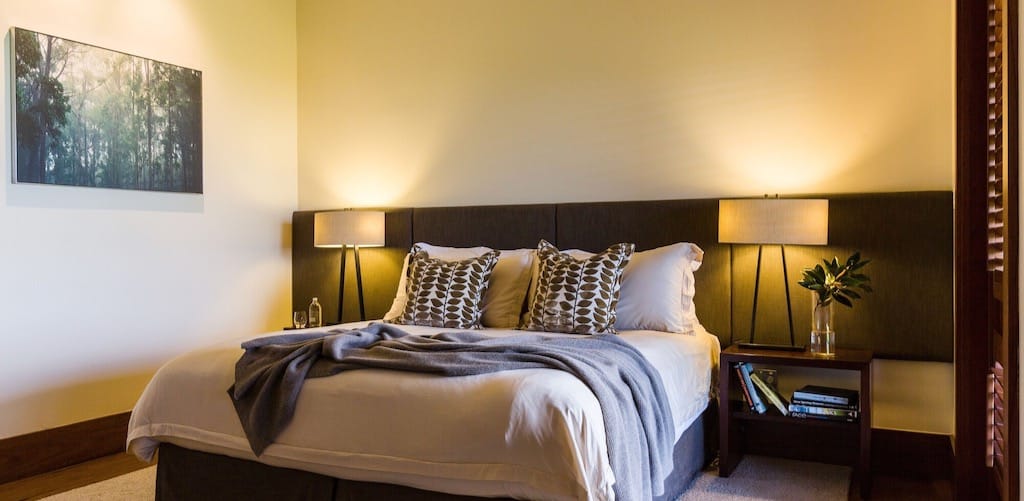 For couples or guests seeking total privacy, the 1-Bedroom Private Lodge is the perfect choice. It boasts a large private living room, and a bedroom with a king-bed configuration. Like the accommodation types in the main lodge, the Private Lodge also has a mini-bar and LED TV with DVD player. However, those staying here further enjoy a private outdoor infinity spa, chaise lounge, dining seating, a wood-fuelled fireplace, and endless views of nature from anywhere in the room.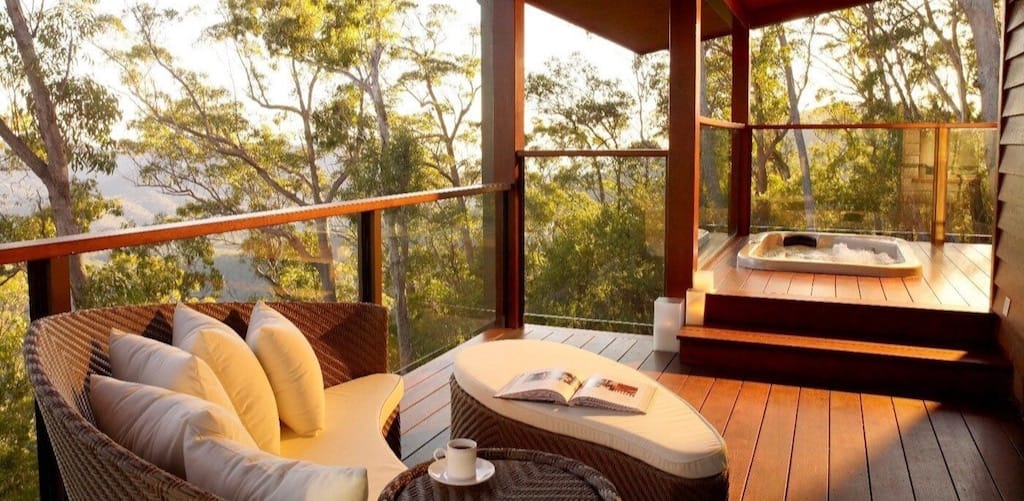 The 2-Bedroom Private Lodge goes a notch higher when it comes to serenity and exclusivity. Aside from the two private bedrooms with king-sized beds and ensuites, the main feature of this accommodation is the outdoor infinity spa overlooking Spicers Gap. Indeed, when you're staying here, you'll feel as if you've reached the highest point of sumptuous living.
A tip to all guests staying at the Private Lodges: don't be surprised if local rock wallabies pay you a visit. At times, you may be seeing them catch forty winks in the surrounding bushland.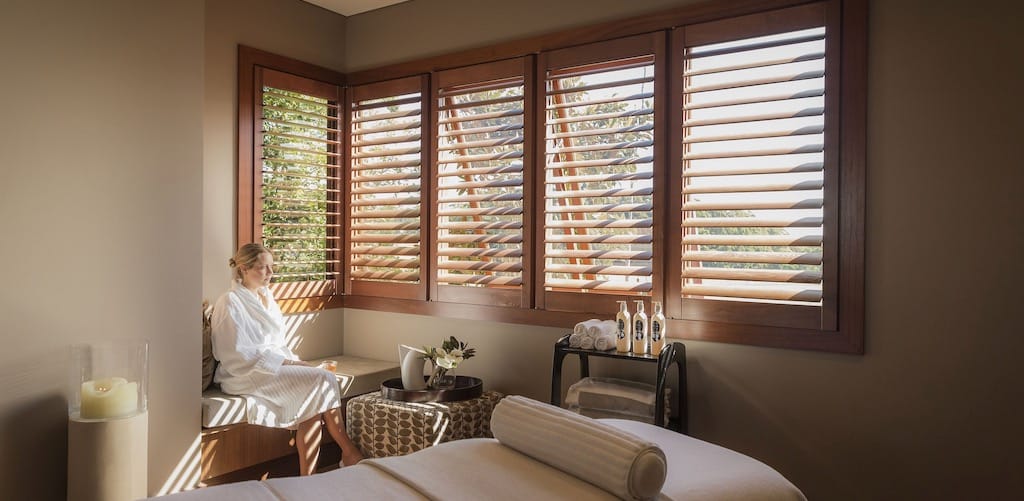 The on-site facilities at Spicers Peak Lodge are nothing short of exquisite, allowing you to unwind and de-stress amid the bounty of nature. Take a refreshing dip in the infinity pool — its crystal blue colour matching that of the clear blue sky. Enjoy bocce, croquet or quoits on the surrounding lawns. Use the tennis equipment and play a game or two. Challenge friends or family to billiards or board games, or read a book by the communal fireplace. Pamper yourself with signature body treatments from Spa Anise, the mountaintop spa retreat that features plunge spa pools on the deck and a relaxation lounge with an open stone fireplace.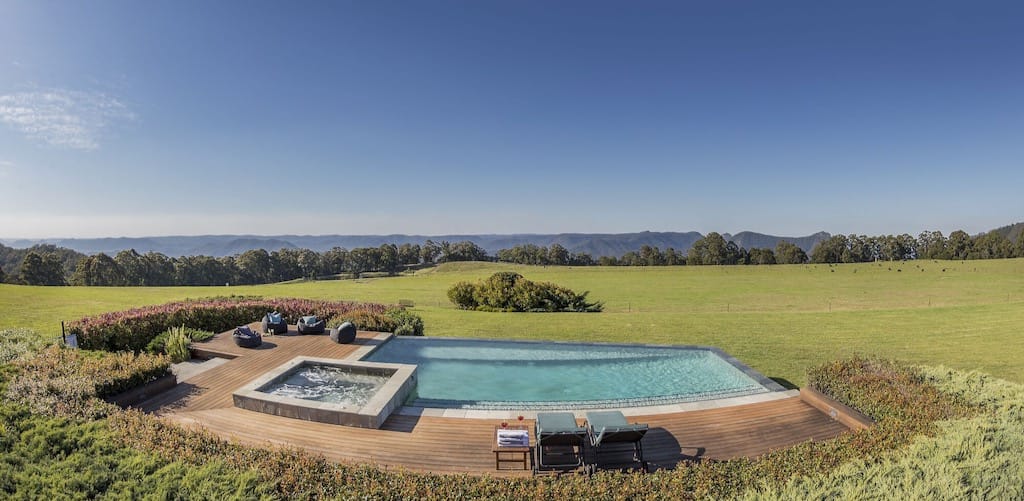 If you're up for it, there is plenty to discover nearby. Spicers Peak Lodge has six different bushwalks within the property that you can explore on your own. You can also do a self-guided downhill mountain bike ride and see eucalypt forests and bellbirds. Guided activities are also available, such as the 4WD Spicers Gap Tour and Spicers Peak Guided Hike. As you travel around places like Main Range National Park and Ryan's Lookout, your tour guide will provide historical and cultural information, further enriching your holiday experience.
Meals, which are included in your stay, are served at The Peak, the award-winning onsite restaurant at Peak Lodge. Here, you can enjoy contemporary Australian a la carte and degustation menus inspired by the seasonal, fresh local produce and regional wines of the Scenic Rim. Let the chef suggest gourmet cuisines for lunch or dinner, and learn why The Peak has been awarded so many times.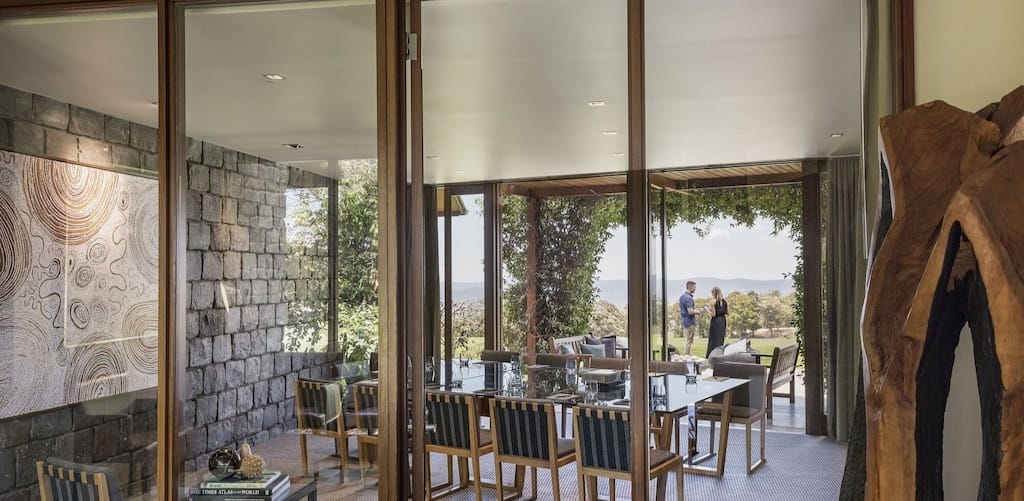 Besides being an exclusive getaway where you can rejuvenate and reconnect with nature, Spicers Peak Lodge also makes for a unique alternative to the usual dreary meeting venues. The two meeting spaces are not only equipped with top-notch amenities; they also lend awe-inspiring panoramas of the wonderful landscape. These venues can accommodate a total of up to 16 guests and may be booked for exclusive conferences and board meetings.
Rates at this luxury country retreat include all food and beverages, ensuring a truly relaxing stay
Before, you couldn't and wouldn't have imagined being on top of the world – but here at Spicers Peak Lodge, you now can be. What's more, it only takes a 2-hour drive from Brisbane to reach the pinnacle of luxurious seclusion.
For more information & to book, visit Spicers Peak Lodge.
What's your luxury?
Luxury means different things to different people. Is your luxury a glamorous hotel in downtown Manhattan, a private island hideaway on the Great Barrier Reef, or a safari camp on the plains of the Serengeti? We'll help you find your perfect version of luxury in some of the world's most beautiful places.