With four incredible ski fields less than 90 minutes from the town centre, there is no better place to indulge in winter sports than in Queenstown in New Zealand. Surrounded by breathtaking alpine scenery and boasting world-class ski terrain suitable for all abilities, it's no wonder that this vibrant resort town has earned itself a reputation as a premier destination for winter holidays.
Coronet Peak & The Remarkables are the ski fields closest to town, and both are perfect for fair weather skiers and boarders. A little further out towards Wanaka you will find Cardrona & Treble Cone ski fields, the latter of which is the largest ski area on New Zealand's South Island. For the more adventurous, there are a few Queenstown heli-skiing operations, where you can take a helicopter into the spectacular Southern Alps and then ski or board down the untouched virgin snow.
After an exhilarating day on the snow, Queenstown offers a vibrant après ski scene with indulgent day spas, bustling bars and award-winning restaurants. Gather around a crackling open fire with friends as you review the day's activities while enjoying a glass of local Pinot Noir.
Of course, your NZ ski holiday would not be complete without the perfect ski accommodation, and the good news is that Queenstown boasts some of the most luxurious ski villas in the country. Read on to discover 9 of the best luxury ski villas in Queenstown that are all close to the ski fields and to the lively town centre.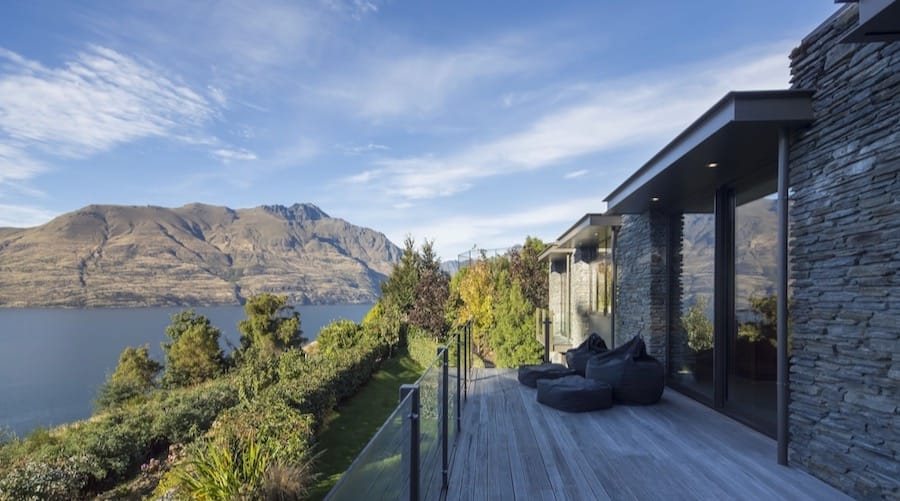 Bellbrae
Bellbrae is a stylish modern villa in a quiet suburb of Queenstown. Ideally situated for hitting the slopes and discovering all of Queenstown's adventure activities, wineries, restaurants and cafes. Bellbrae is suitable for a large family or two smaller families travelling together and offers ample space for entertainment and relaxation.
Nearby ski fields;
1. Coronet Peak – 27 minutes
2. The Remarkables – 41 minutes
3. Cardrona – 1h 13 minutes
4. Treble Cone – 1h 33 minutes
---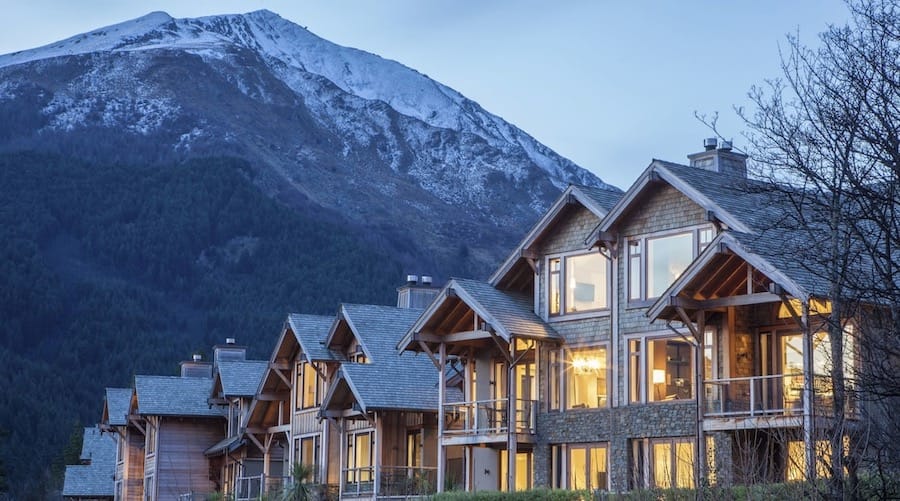 Commonage Villas by Staysouth
Nestled in a sought-after Queenstown location, the self-contained Commonage Villas have been designed for the discerning guest, offering the ultimate luxury ski accommodation overlooking the beautiful Queenstown Bay. 1, 2, 3 & 4 bedroom villas are available, making this an ideal choice for small or large groups.
Nearby ski fields;
1. Coronet Peak – 23 minutes
2. The Remarkables – 34 minutes
3. Cardrona – 1h 7 minutes
4. Treble Cone – 1h 26 minutes
Find your perfect holiday in New Zealand
Discover over 225 handpicked hotels, resorts & private villas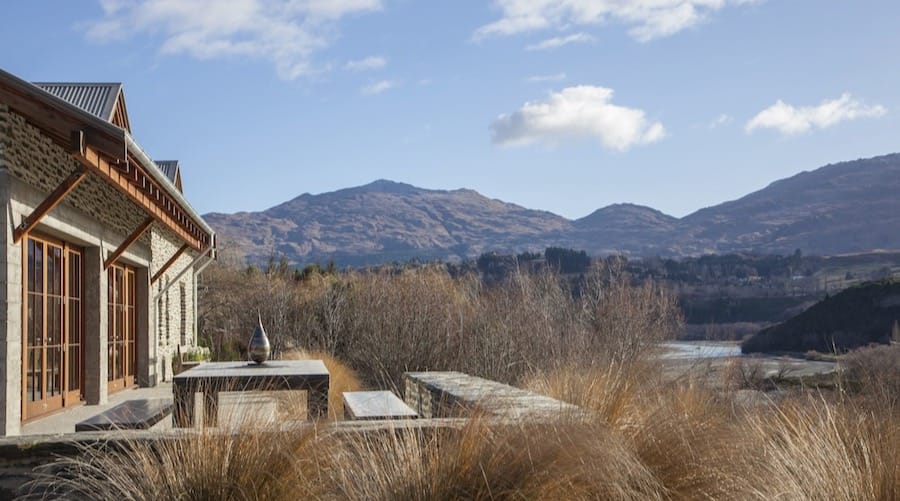 Shotover Point
Situated on the quiet banks of the Shotover River, Shotover Point is a beautiful luxury holiday accommodation in a peaceful and secluded location. Surrounded by manicured lawns and a vineyard, this unique and spacious home boasts 3 large bedrooms making it the ideal luxury ski accommodation for families or a group of friends.
Nearby ski fields;
1. Coronet Peak – 24 minutes
2. The Remarkables – 31 minutes
3. Cardrona – 57 minutes
4. Treble Cone – 1h 17 minutes
---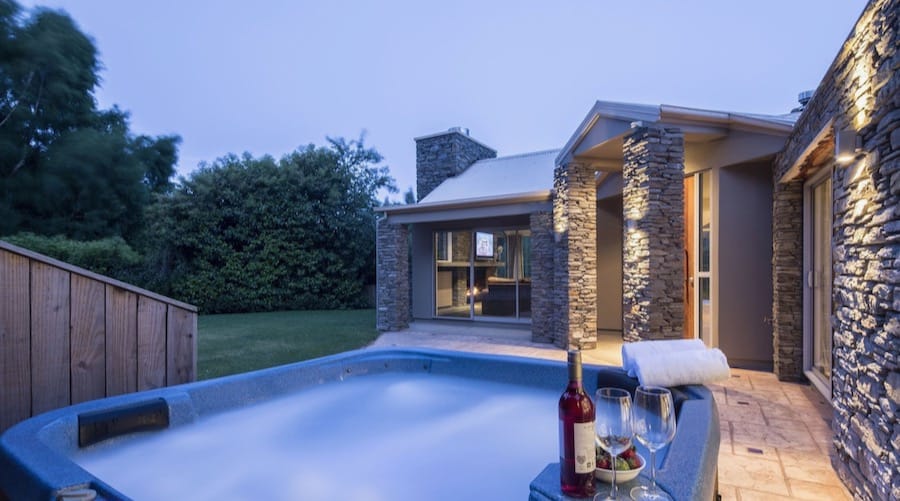 Riverview Retreat
Boasting a prime location just a short drive from Queenstown, Riverview Retreat is a contemporary self-contained luxury holiday home with views over the famous Shotover River. With four spacious double bedrooms, this is the perfect holiday accommodation for one or two families who love the great outdoors or winter ski vacations.
Nearby ski fields;
1. Coronet Peak – 16 minutes
2. The Remarkables – 41 minutes
3. Cardrona – 1h 6 minutes
4. Treble Cone – 1h 26 minutes
---
Looking for more options? Check out our entire collection of Luxury Accommodations in Queenstown.
What's your luxury?
Luxury means different things to different people. Is your luxury a glamorous hotel in downtown Manhattan, a private island hideaway on the Great Barrier Reef, or a safari camp on the plains of the Serengeti? We'll help you find your perfect version of luxury in some of the world's most beautiful places.