Are you in need of a luxury escape where you and your partner can rest, relax and reconnect? Then look no further. Our team of experts has compiled a comprehensive list of the Top 50 Romantic Getaways in Australia in 2023.
Situated in some of the most popular regions around the country, these gorgeous couples retreats have been handpicked for their exceptional facilities, amenities and services. Including a range of different accommodation styles from secluded villas and self-contained country cottages to intimate boutique hotels and spa retreats, each of these beautiful properties promises a relaxing break from the daily grind and the perfect backdrop for your romantic getaways.
---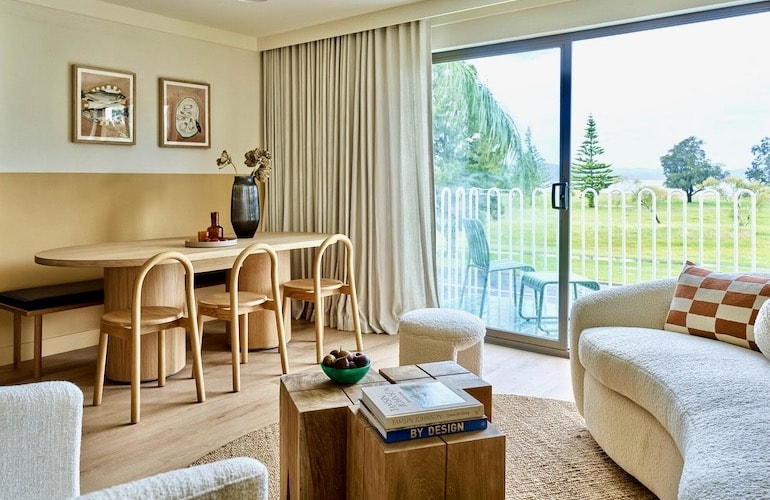 ---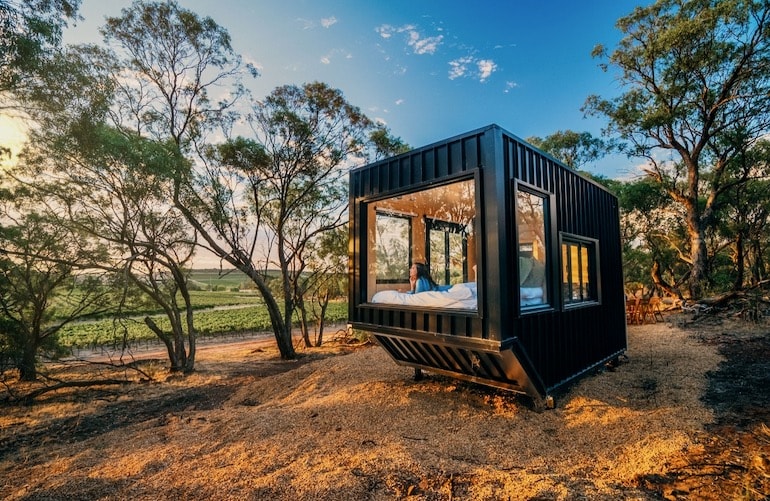 ---
48. Sanctuary by Sirromet, Mount Cotton, QLD
Discover a world of wine when you stay at Sanctuary, a tranquil bushland retreat nestled in a beautiful 560-acre property just 30 minutes from Brisbane CBD. Ideally located on the grounds of Sirromet Winery, these tented pavilions boast majestic views of the laguna. Indulge the senses by enjoying sumptuous food from one of three restaurants, followed by a tasting of Sirromet's award-winning Granite Belt wines.
---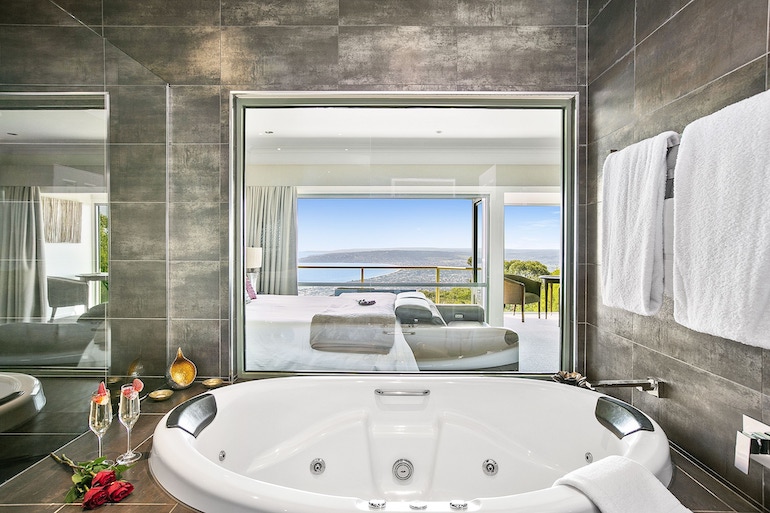 47. Arthurs Views, Mornington Peninsula, VIC
Arthurs Views on the Mornington Peninsula invites you to a relaxing escape. The spacious suites have king beds and private balconies where you and your special someone can take in the beautiful bay views. Expansive sliding glass doors let a lot of natural light in, but rest assured that the blackout curtains will give you privacy when you want it.
---
---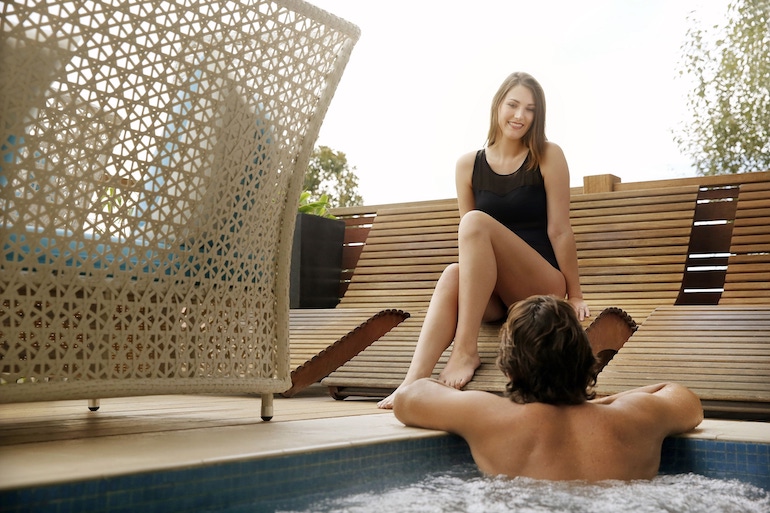 ---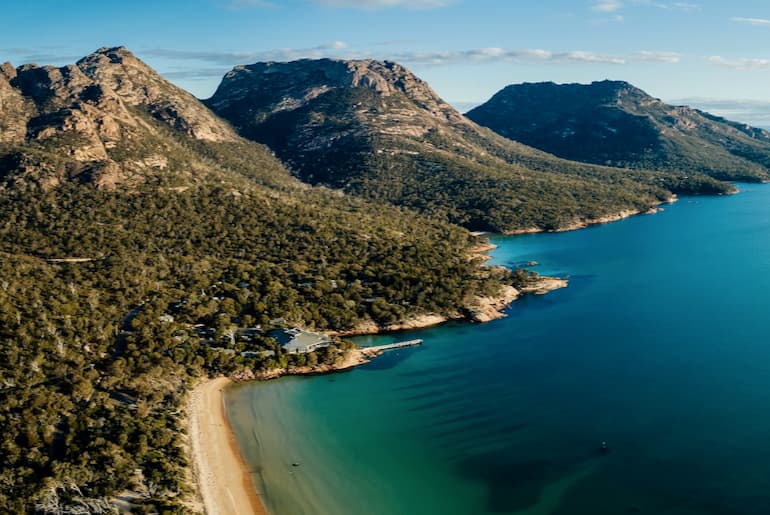 ---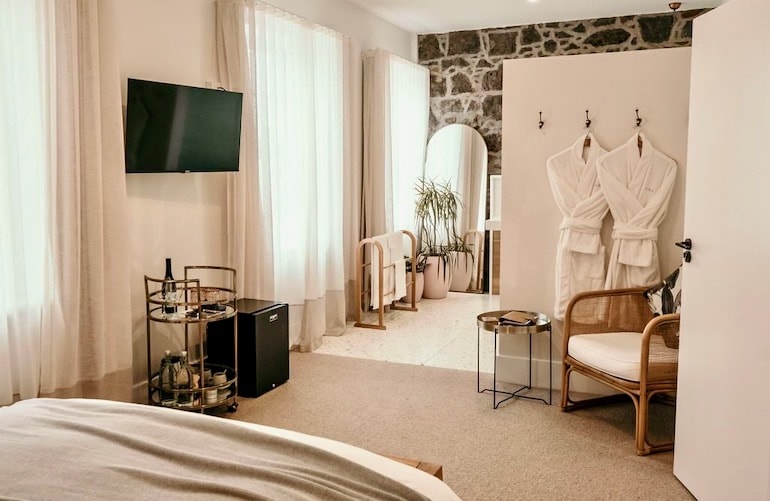 ---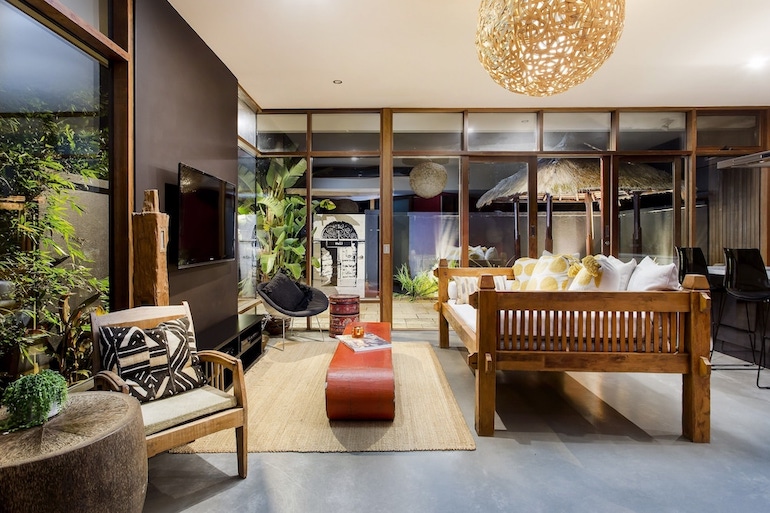 42. Sticky Rice Villas, Adelaide Hills, SA
Just 20 minutes from Adelaide city centre are the award-winning Sticky Rice Villas, three Asian-inspired retreats offering the ultimate in luxury and romance. Balinese, Japanese, and Thai aesthetics influence the architectural design of these luxe villas, creating seamless indoor and outdoor living. Also conveniently found on site is the iconic Sticky Rice Cooking School, where you can enjoy culinary adventures to elevate your stay.
---
---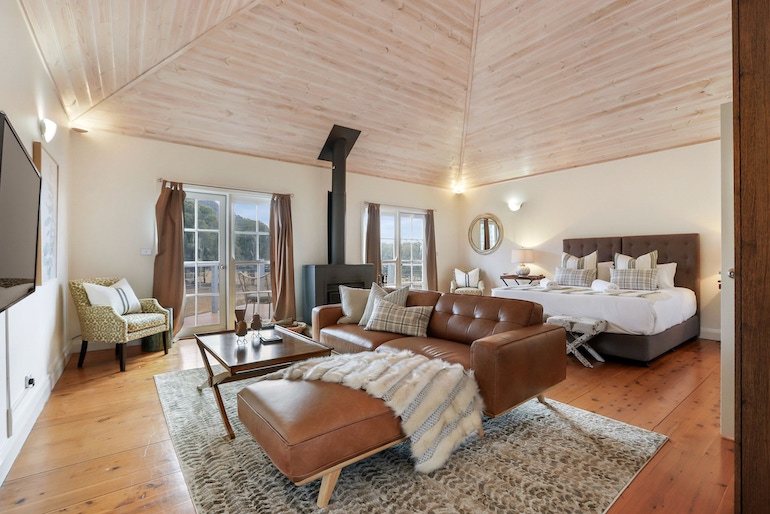 40. Brokenback Views Country Estate, Hunter Valley, NSW
If you love country romantic getaways, you'll enjoy a stay at Brokenback Views Country Estate. Located centrally in Pokolbin near Roche Estate, this luxury getaway is a place to relax, revitalise and rejuvenate, while being close to all the attractions of the Hunter Valley. The estate is comprised of individually designed, luxury self-contained villas surrounded by spectacular country views across the lake and the Brokenback Ranges.
---
---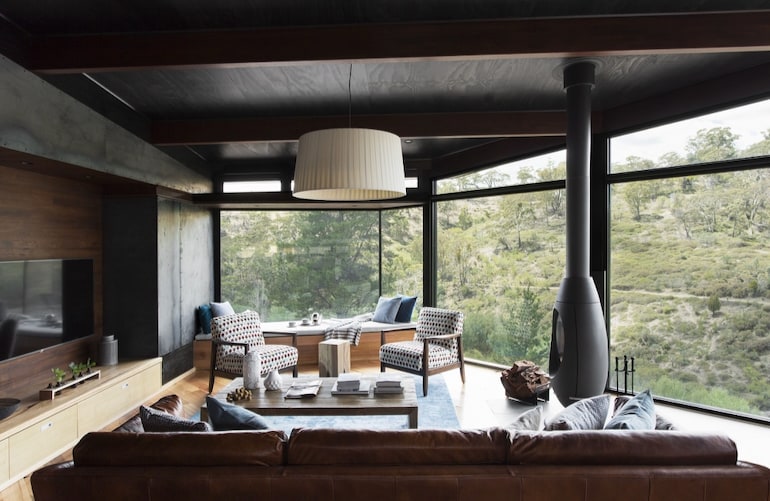 38. Clifftop at Hepburn, Hepburn Springs, VIC
Surrounded by native bushland, the architect-designed luxury villas at Clifftop at Hepburn are beautifully perched atop a cliff. Boasting an exquisite interior design that gives off ultra-luxe modern cabin vibes, these multi-award-winning villas allow you to snuggle in front of the cosy wood fire while taking in stunning country views. All villas are stylish, and Clifftop at Hepburn spices things up with their Samurai, Sahara, and Solitude villas among other unique design styles!
---
---
---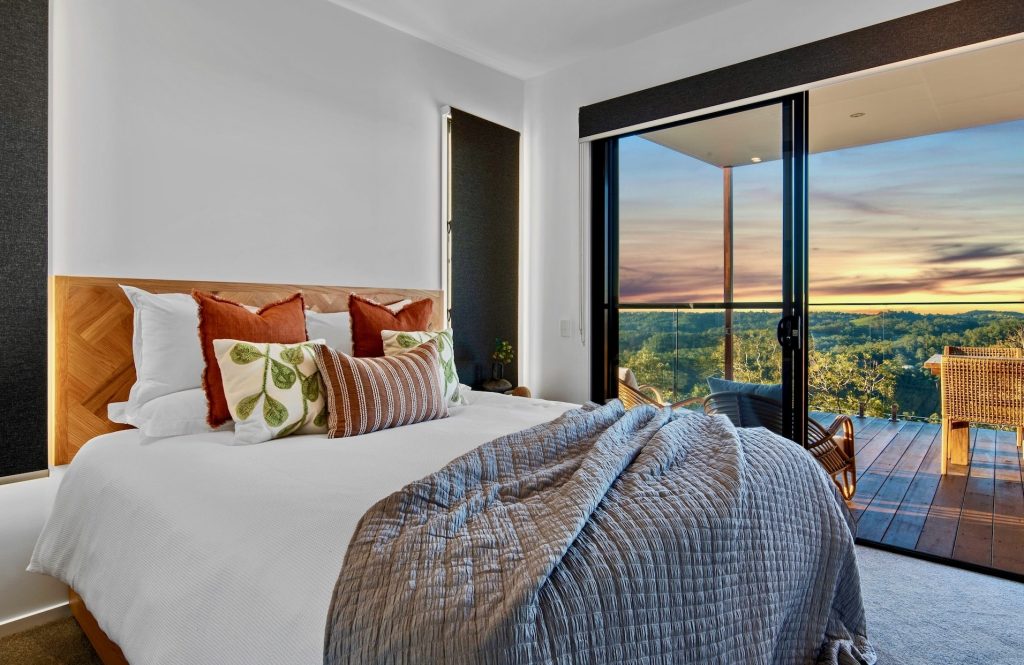 35. The Ridge at Maleny, Sunshine Coast Hinterland, QLD
Discover a serene mountain getaway while you enjoy intimate and luxurious villa and cabin accommodations at The Ridge at Maleny. This luxe boutique escape has 14 contemporary self-contained units set amidst the Sunshine Coast hinterland. Each of the villas has a cosy atmosphere, a fireplace, and a fully-furnished kitchen. Beautifully designed and in a tranquil secluded location, the villas and cabins are perched on the ridge, giving guests stunning and expansive views of the hinterland.
---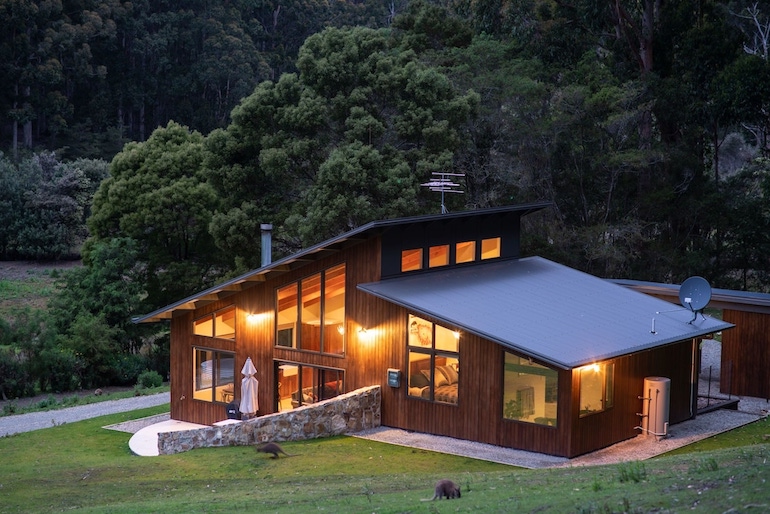 34. Adventure Bay Retreat, Bruny Island, TAS
Set among natural coastal bushland, Adventure Bay Retreat is the perfect place to experience the beauty of Bruny Island. Located in an idyllic setting where one can escape the city, Adventure Bay Retreat offers four outstanding luxury accommodation choices, complete with all the modern conveniences, perfect for couples.
---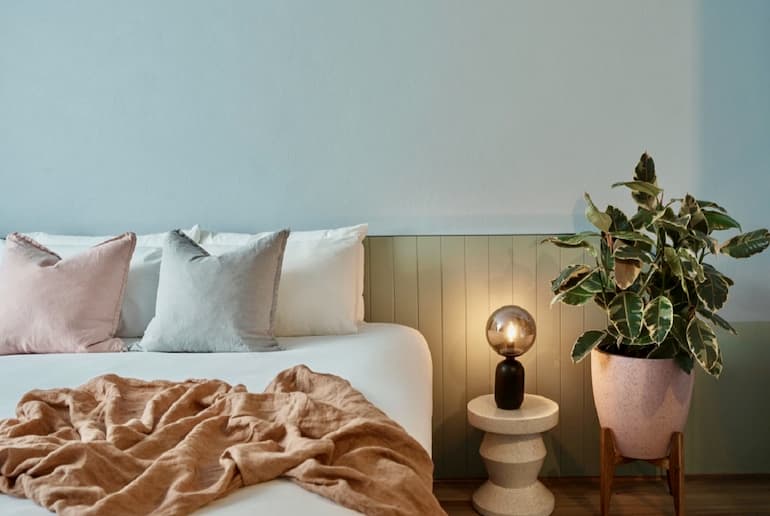 33. Kyah Hotel, Blue Mountains, NSW
Looking for romantic getaways in the Blue Mountains? Kyah Hotel will treat you to a calming getaway in with its chic boho-style and calming pastel interiors. Minimalist yet playful, there's a classic Hollywood Glamour everywhere you turn. The hotel has 3 wings with 46 rooms, keeping the mood quiet and relaxed. Make sure to try the hyper-local seasonal menu from Blaq for a literal taste of the freshest produce from the Blue Mountains.
---
---
---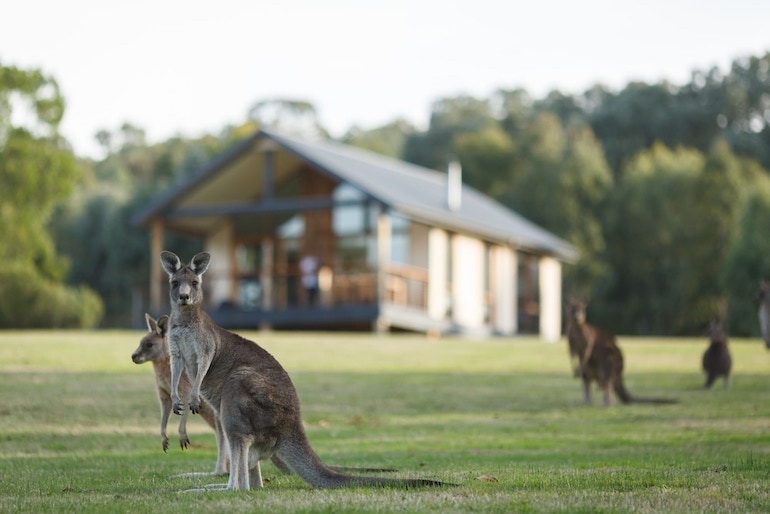 30. Yering Gorge Cottages, Yarra Valley, VIC
Set on the edge of The Eastern Golf Club and surrounded by wildlife, the one-bedroom, self-contained Yering Gorge Cottages are ideal for a romantic escape. Each cottage has a cosy wood fireplace, a relaxing corner spa bath, a large private deck and a generous continental breakfast hamper.
---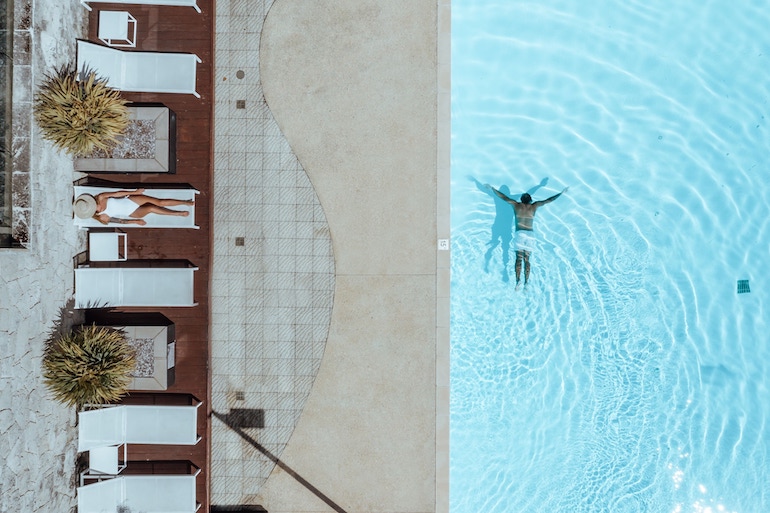 ---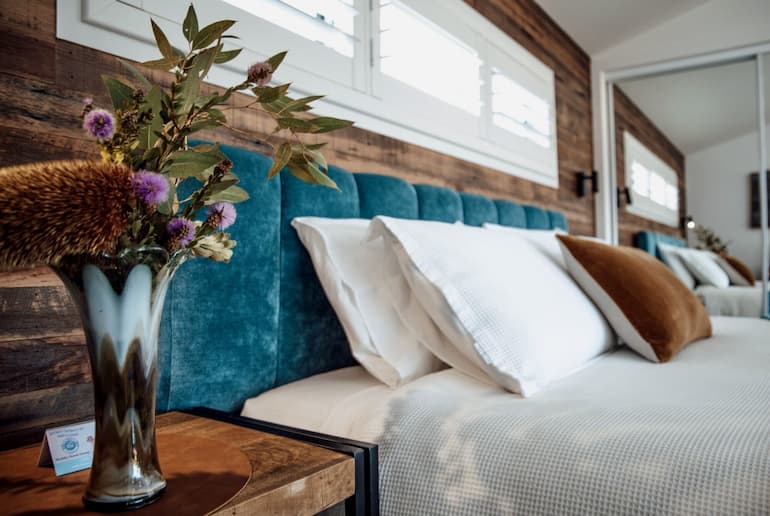 28. Anchors Port Campbell, Great Ocean Road, VIC
Nestled on 30 acres of private land in the hills above Port Campbell, Anchors offers three self-contained villas that are an ideal choice for a romantic getaway on the Great Ocean Road. Each villa is positioned for privacy and boasts a spa bath where you can enjoy a glass of bubbles whilst taking in the panoramic views.
---
---
---
---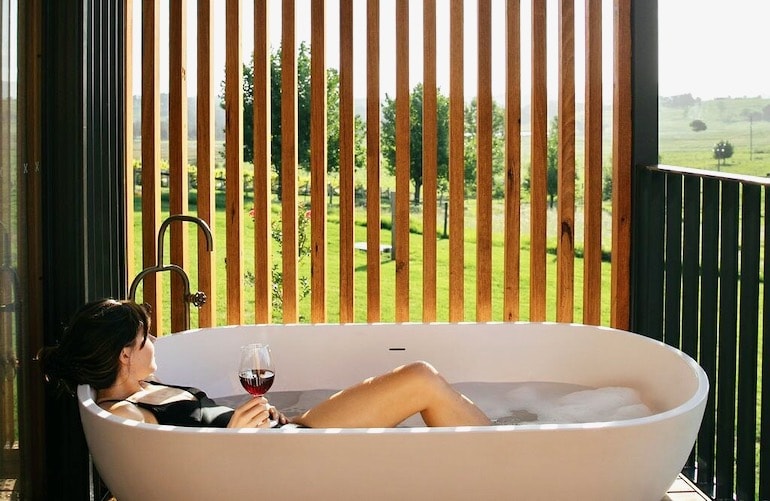 ---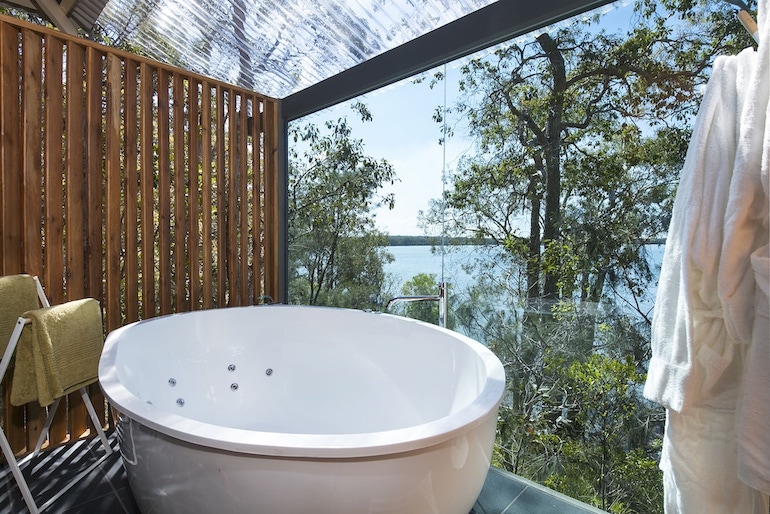 22. Eumarella Shores Noosa Lake Retreat, Weyba Downs, QLD
Combining nature and luxury, Eumarella Shores Noosa Lake Retreat is an impressive holiday destination in the beautiful Noosa Hinterland. This lakefront resort offers a selection of individually themed, romantic cottages, contemporary lakehouses and a stunning luxury lakehouse, the perfect setting for your next Noosa holiday.
---
---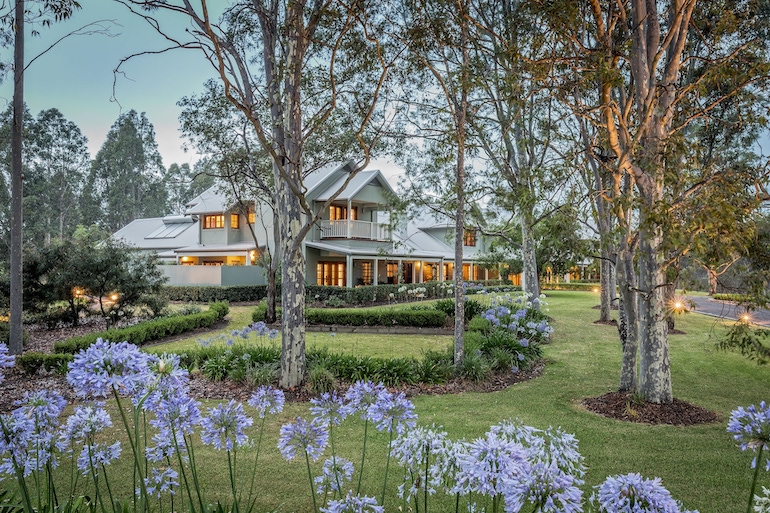 ---
---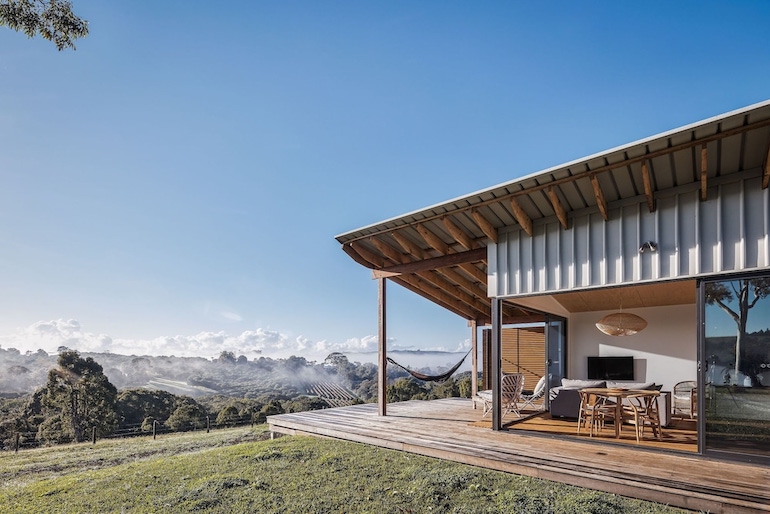 18. 99 Acres Bangalow Retreat, Northern Rivers, NSW
Situated upon one of the highest ridges in Bangalow, 99 Acres Retreat is a stylish and wonderfully secluded romantic getaway. Away from the maddening crowds yet still close enough to everything you need, this is the perfect base from which to explore the Byron Hinterland and beyond. There are 5 rooms in the main guesthouse, or you can choose one of the four individual villas for more privacy.
---
---
---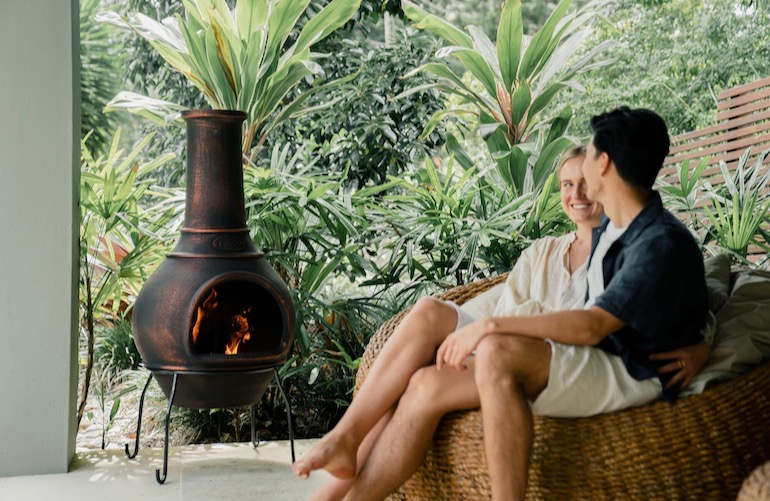 15. Cape Byron Retreat, Byron Bay, NSW
Discover a hidden sanctuary nestled in the picturesque hinterland, a stone's throw away from the Cumbebin Swamp Nature Reserve and Byron Main Beach. Cape Byron Retreat is an idyllic escape where you can take it slow inside your suite enveloped by verdant foliage. Rejuvenate your senses with a dip in your personal spa or the outdoor hot tub, bask in the sun by the inviting pool, unwind by the fireplace, or find solace amidst the peaceful gardens.
---
14. The Louise, Barossa Valley, SA
Located in the Barossa Valley, The Louise is a renowned vineyard retreat boasting 15 luxurious suites and a world-class restaurant called Appellation. With dedicated staff, dining, and luxury accommodation, this stunning retreat is the perfect getaway for a romantic escape while offering the opportunity to explore one of the world's top vineyard regions.
---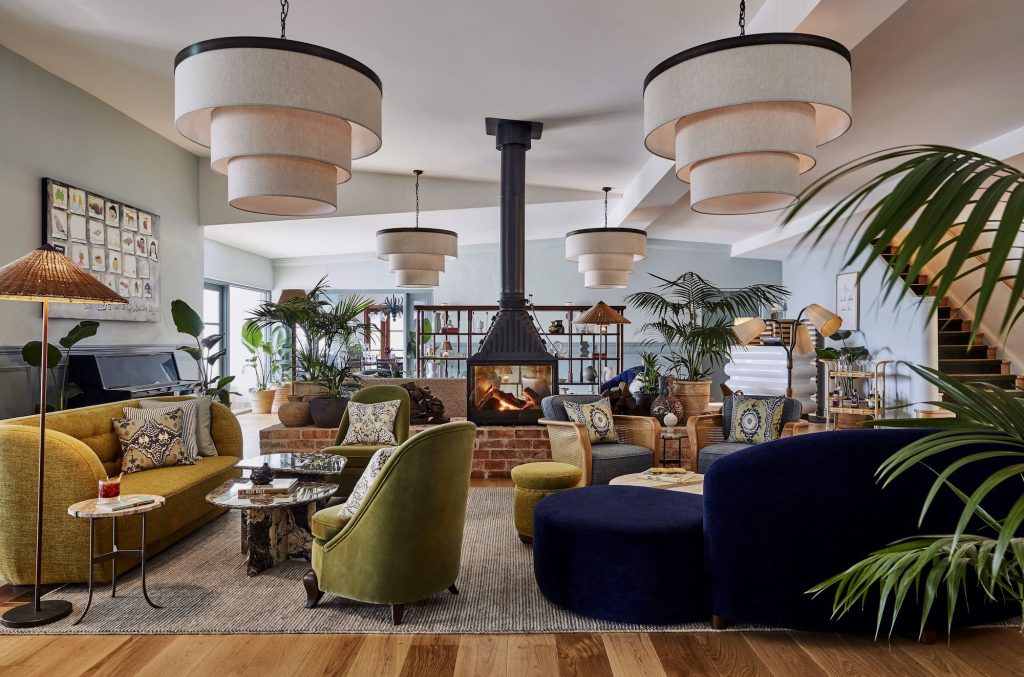 13. Osborn House, Bundanoon, NSW
A bespoke experience awaits you at Osborn House where you'll be surrounded by the rolling hills, lush gardens, and sweeping bushlands of the Southern Highlands. This elegant highland boutique hotel has 22 distinct rooms, a day spa, pool, sauna and steam room. It combines the relaxing amenities of a luxurious retreat and the playful charm of boutique hotels!
---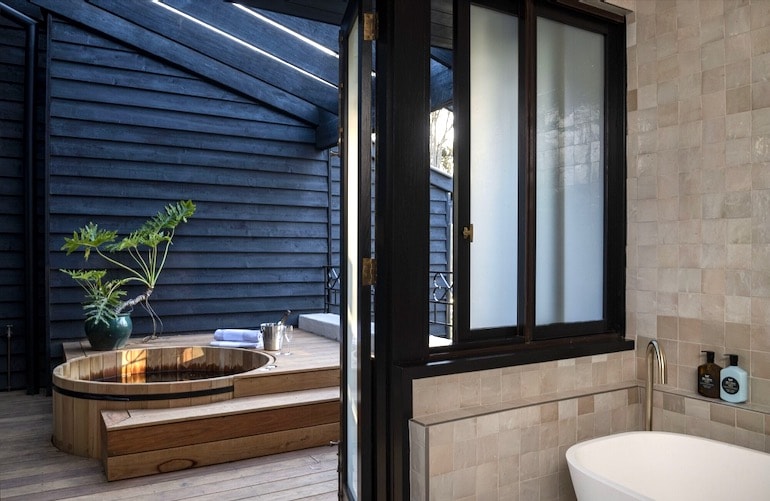 ---
---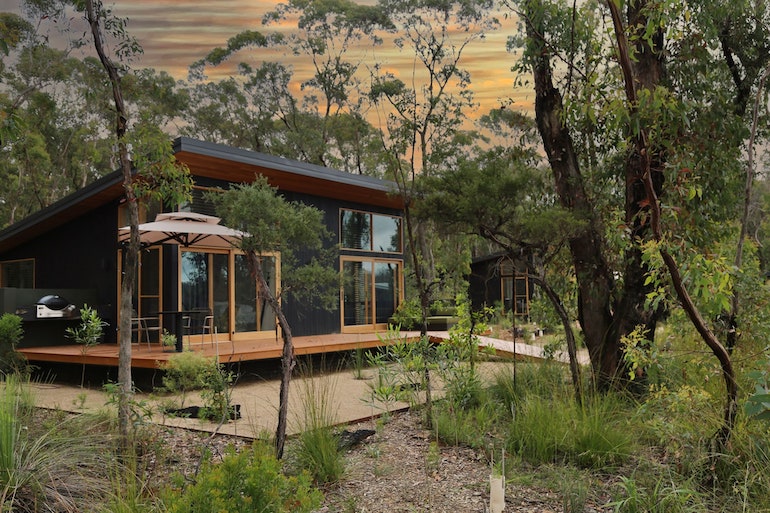 10. Chalets at Blackheath, Blue Mountains, NSW
Perched atop the highest point of the Blue Mountains, Chalets at Blackheath will treat you to intimate views of rugged sandstone formations, surrounding eucalyptus forests, and the wonder of ancient aboriginal sites. Featuring an almost cubist look, think of it as a deluxe cabin-like getaway with beautiful natural stone interiors blending perfectly with the warm wooden floors and metal accents. The self-contained chalets are bright and airy, offer maximum privacy, and have personalised concierge service. Enjoy the scenery from your private deck, or even while you take a dip in the freestanding tub.
---
---
---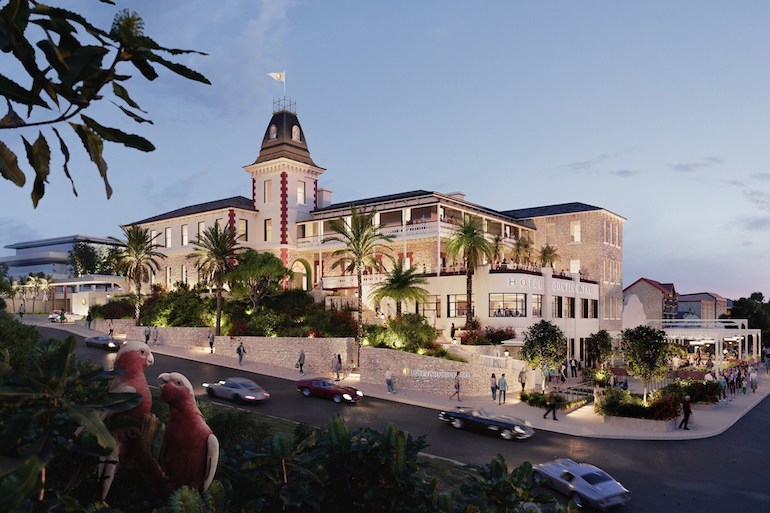 7. InterContinental Sorrento Mornington Peninsula, VIC
Fresh and vibrant, Intercontinental Sorrento Mornington Peninsula blends contemporary design and classic touches in its rooms and suites. Choose from one of four restaurants where you can experience fine dining with magnificent ocean views and al fresco seating options. You can also take a dip in the outdoor pool or rejuvenate your senses with luxurious spa treatments at the Aurora Spa & Bathhouse.
---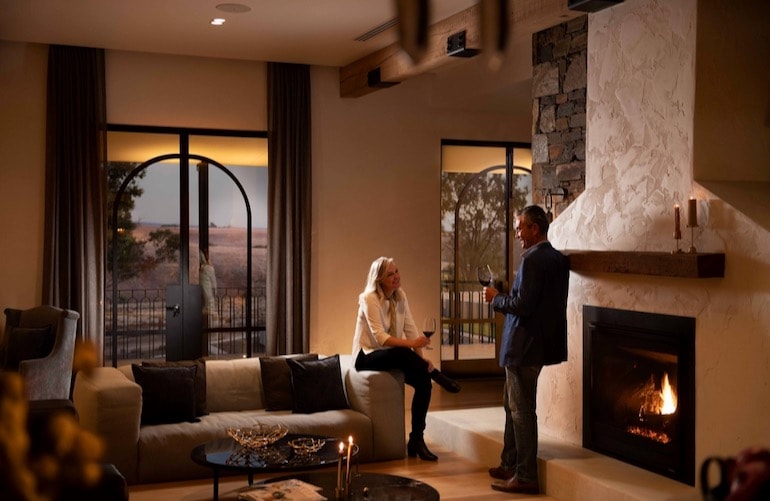 ---
---
4. InterContinental Hayman Island Resort, Whitsundays, QLD
Indulge in a luxurious private island experience at InterContinental Hayman Island Resort, a stunning resort in the heart of the iconic Great Barrier Reef. This multi-award-winning property boasts 168 beautifully appointed rooms, suites and villas that are artfully intertwined with spectacular pools, panoramic seascapes and tropical gardens.
---
---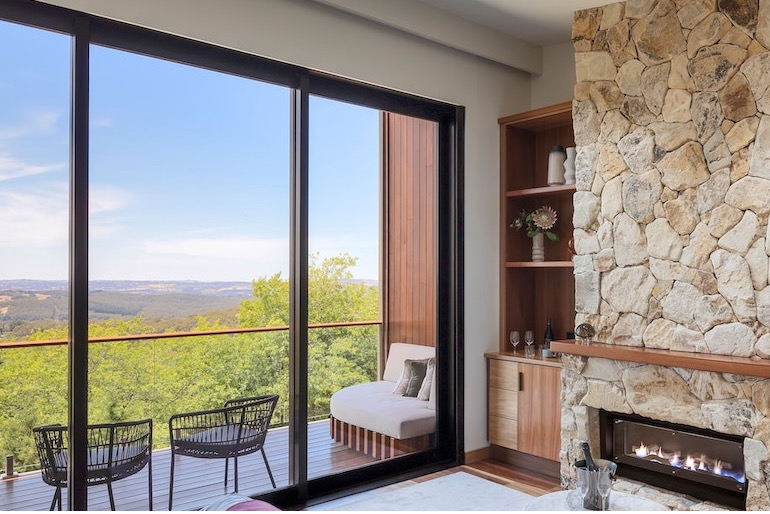 2. Sequoia Lodge, Adelaide Hills, SA
Architecturally designed to celebrate the history of the region, Sequoia Lodge is an intimate luxury retreat set in the highlands of the Adelaide Hills. Complete with exclusive amenities and surrounded by nature, this getaway is designed as a private sanctuary, offering utmost comfort and luxury with overlooking views of the Piccadilly Valley.
---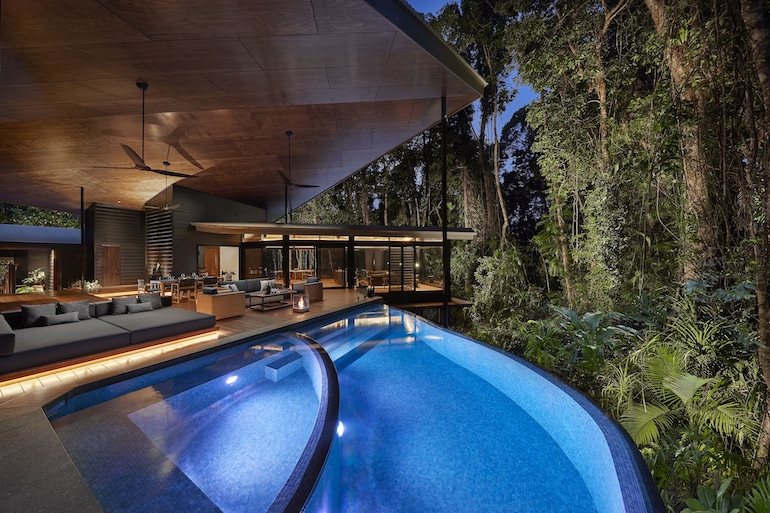 1. Silky Oaks Lodge, Daintree Rainforest, QLD
Fresh from a multi-million dollar makeover, Baillie Lodges brings its luxurious touch to the renowned Silky Oaks Lodge easily making it one of the best romantic getaways in Australia. Here you can enjoy a relaxing stay in one of their 40 treehouses nestled in the ancient Daintree Forest. The natural hues of the interiors and the warm-coloured local timbers add to the romantic ambience, making it even more fairytale-like. Relax in the gentle sway of the hammocks made for two and indulge in the seclusion of your own treehouse.
---
Loved our Top 50 Romantic Getaways in Australia? See all romantic accommodations in Australia.
NOTE: The Top 50 list is compiled by the View Retreats team using a combination of website traffic, enquiry levels, booking data and customer feedback.
Image credit: Daintree Ecolodge