Planning a secluded romantic escape in Victoria can be overwhelming, especially if you're short on time. But the good news is that we've done some of the legwork for you with our list of the best romantic getaways in Victoria in 2023. These expert-approved romantic escapes have been carefully curated to ensure that your getaway is a swoon-worthy success.
---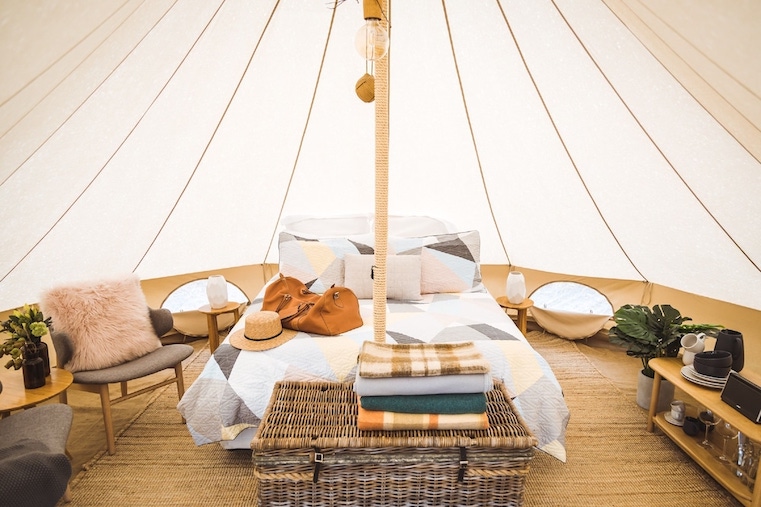 17. Cosy Tents, Daylesford
Fall in love with the outdoors all over again at Cosy Tents, an off-grid private luxury campsite just 15 minutes from Daylesford town centre. Surrounded by nature and boasting all the conveniences and comforts of a luxury hotel room, this is definitely our kind of camping.
---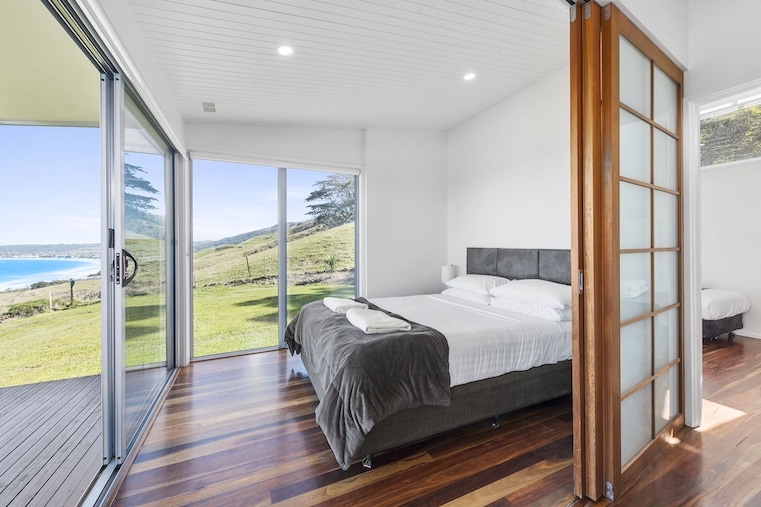 16. Seafarers Getaway, Great Ocean Road
Set on 8 private hectares just outside of Apollo Bay, Seafarers Getaway offers a range of stylish accommodation options on the Great Ocean Road. Here, you can enjoy stunning ocean views while cooking up a BBQ on your private balcony. After you've fed yourself, you can hand-feed the cute resident alpacas.
---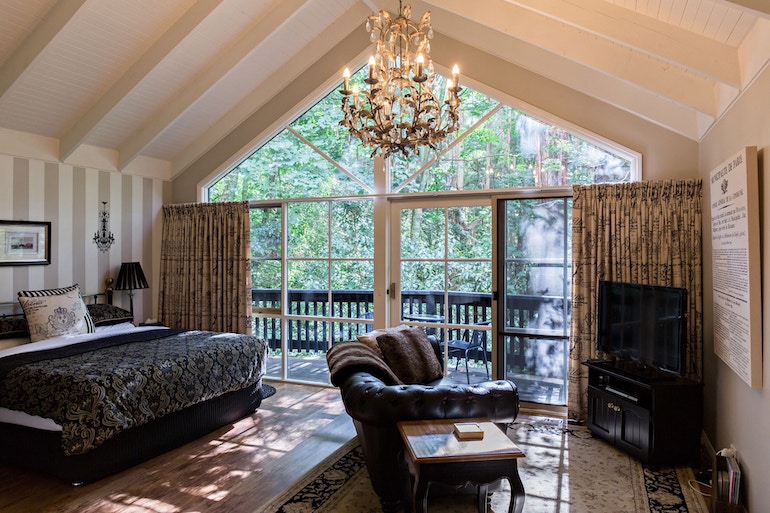 15. Belle Le Vie, Dandenongs
Belle Le Vie transports you to the other side of the globe with its French country bed & breakfast-style accommodation. The self-contained cottages have the texture and warm colour of oak timber, wrought iron details, and plush leather chesterfield couches perfect for cuddling. Along with the cottages, all of the suites have their own character and distinct colour palettes that make you feel as if you're in a different place each time you visit.
---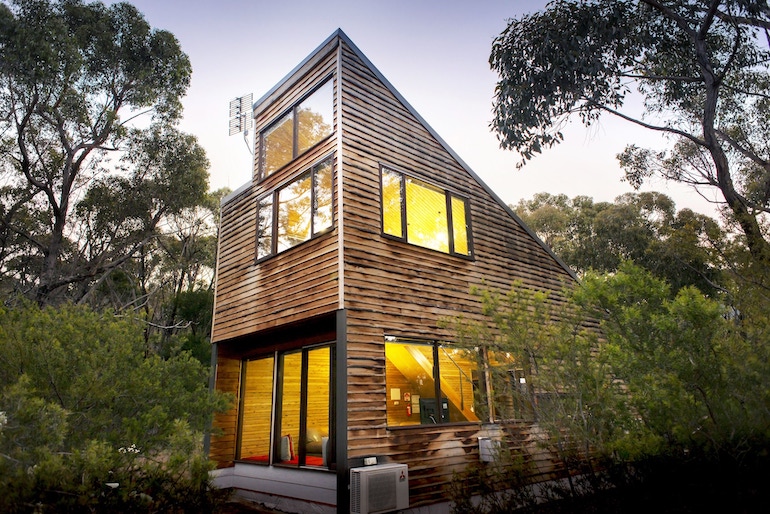 14. DULC Cabins, Grampians
Nestled in the spectacular Grampians National Park, the DULC Cabins (or Down Under Log Cabins) are the perfect place for a romantic escape. Surrounded by bushland and boasting rough-sawn timbers, polished concrete, wooden floors and floor-to-ceiling windows, these gorgeous self-contained cabins have been designed to be sensitive to the natural environment. Choose from single or double-level cabins with one or two beds.
---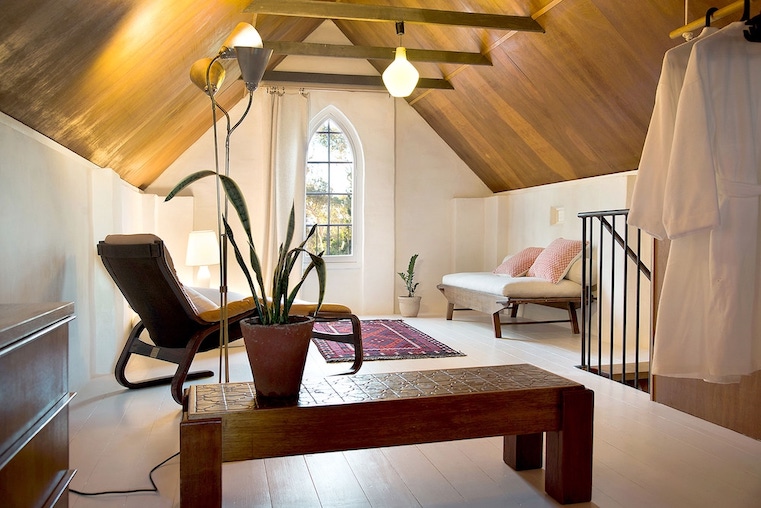 13. be&be, Castlemaine
Perched on the highest hill in town, the gorgeous be&be is a little studio that boasts magnificent views over Castlemaine and the countryside beyond. The interiors blend mid-century elegance with seventies funk, delivering a super-chilled vibe that is perfect for a romantic weekend away.
---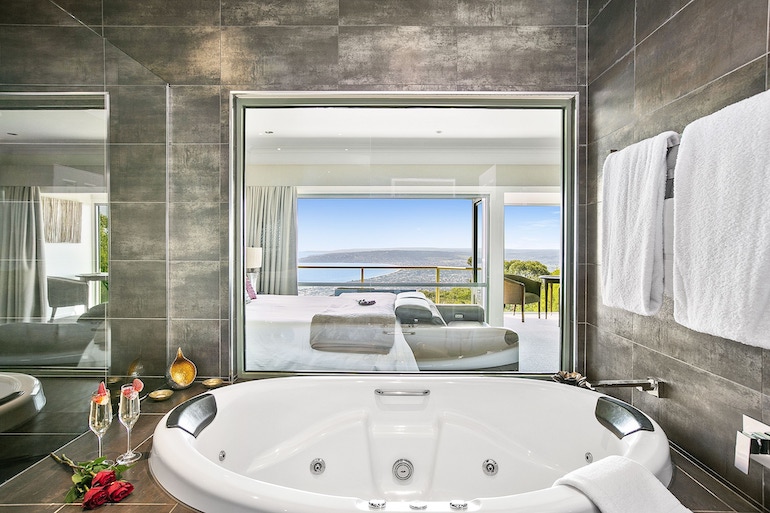 12. Arthurs Views, Mornington Peninsula
Arthurs Views on the Mornington Peninsula invites you to a relaxing escape. The spacious suites have king beds and private balconies where you and your special someone can take in the beautiful bay and ocean views. Expansive sliding glass doors let a lot of natural light in, but rest assured that the blackout curtains will give you privacy when you want it.
---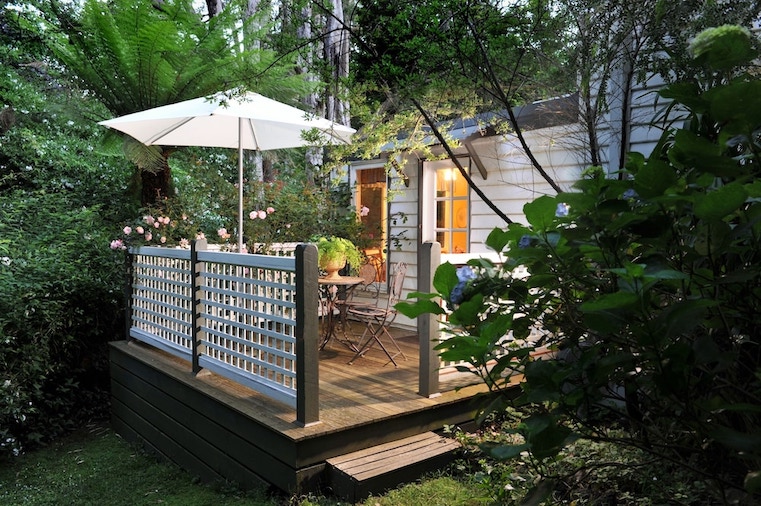 11. Clarendon Cottages, Dandenong Ranges
Only a 15-minute stroll from the heart of Sassafras in the gorgeous Dandenong Ranges, Clarendon Cottages is a peaceful garden retreat; the ideal escape from the city. Choose from 3 gorgeous cottages that all offer breakfast provisions. Whilst Dovecote Cottage is cute and cosy, Camellia Cottage and The Stables Cottage are larger and both offer fireplaces and spa baths.
---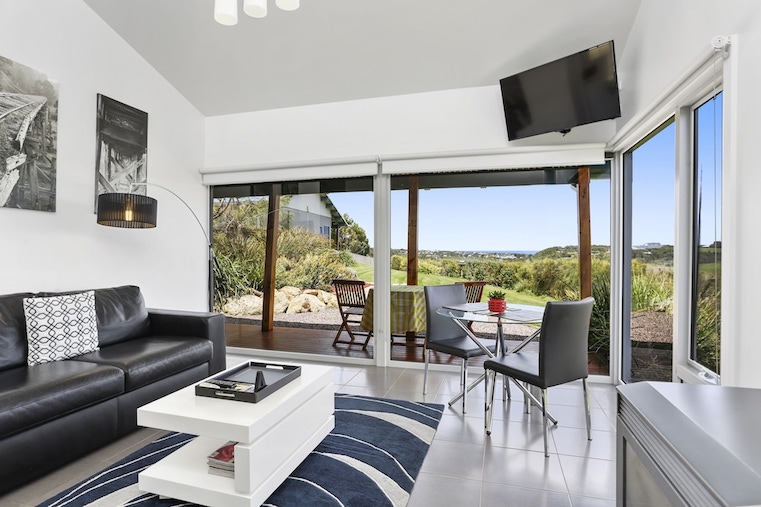 10. Anchors Port Campbell, Great Ocean Road
Nestled on 30 acres of private land in the hills above Port Campbell, Anchors offers three self-contained villas that are ideal for a romantic getaway on the Great Ocean Road. Each villa is positioned for privacy and has a spa bath where you can enjoy a glass of your preferred drink whilst taking in the panoramic views.
---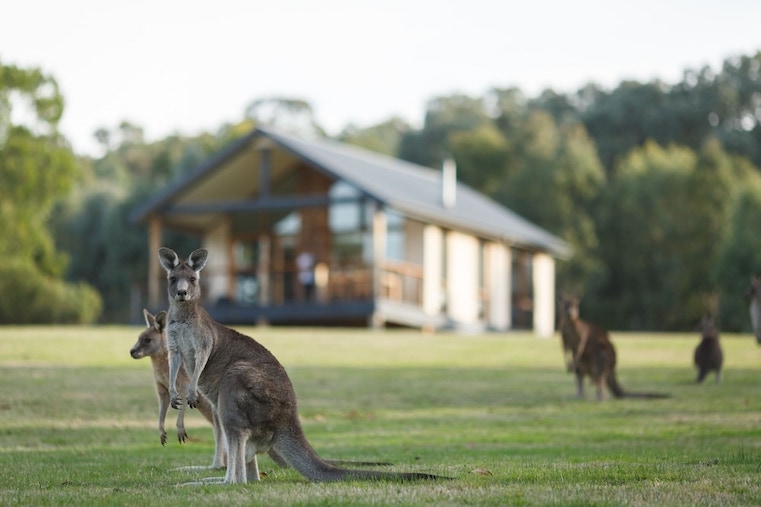 9. Yering Gorge Cottages, Yarra Valley
Set in the Yarra Valley on the edge of The Eastern Golf Club and surrounded by wildlife, the one-bedroom, self-contained Yering Gorge Cottage is ideal for a romantic escape. Each cottage has a cosy wood fireplace, a relaxing corner spa bath, a large private deck, and a generous continental breakfast hamper.
---
Find your perfect getaway in Victoria
Discover over 200 handpicked hotels, resorts & private villas
---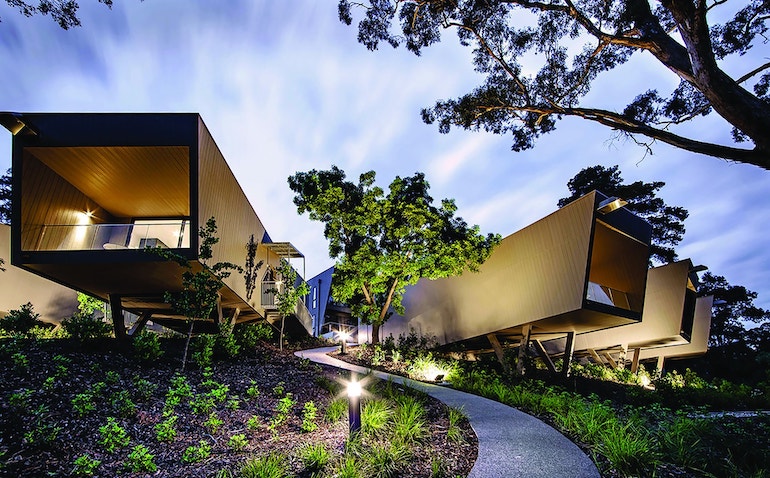 8. Hepburn Escape Villa, Daylesford
How would you like a luxurious, modern weekend in your own 75-square-meter free-standing villa? Hepburn Escape along the banks of Mineral Springs Reserve is a romantic getaway that will treat you to a marble spa bath, an indulgent fireplace, your own balcony overlooking Spring Creek, and a king-sized bed. Ummmm… yes, please!
---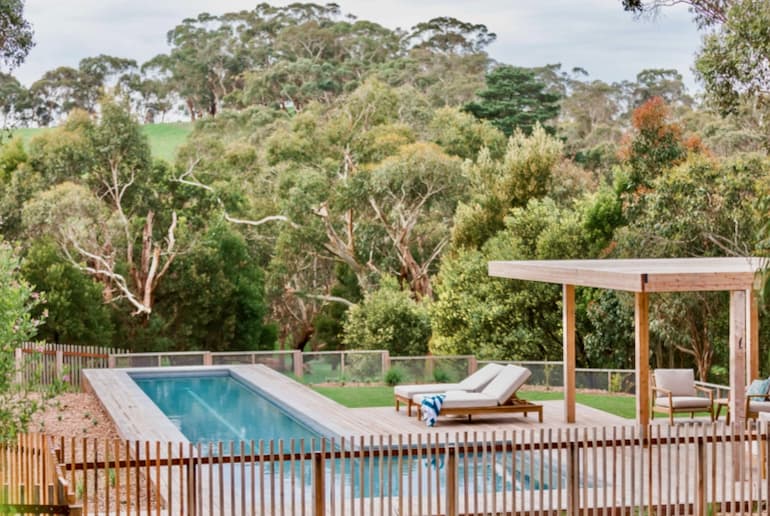 7. Haven Red Hill, Mornington Peninsula
With 3 beautiful suites to choose from, Haven Red Hill is nestled in a stunning valley on the Mornington Peninsula, making it one of our top picks for a romantic getaway in Victoria. Here you can immerse yourself in natural beauty, help yourself to the organic fruit and fragrant herbs around the property, soak up the views, or sit around the log fire under the stars, away from the busy world.
---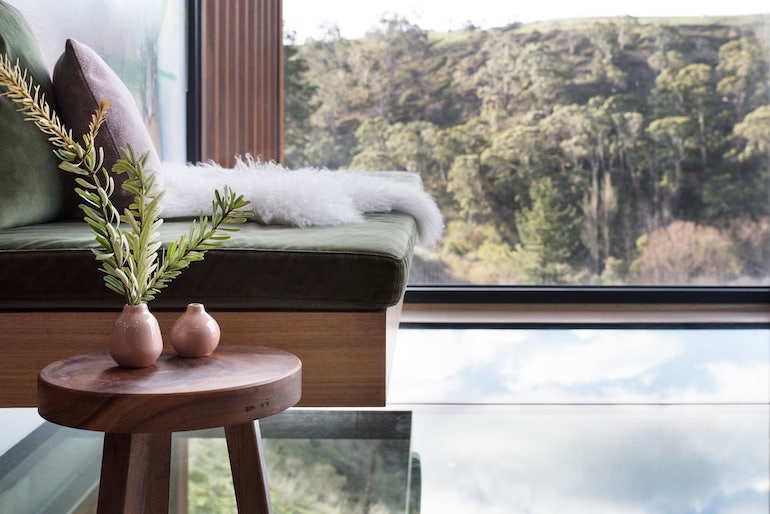 6. Clifftop at Hepburn, Hepburn Springs
Surrounded by native bushland, the six architect-designed luxury villas at Clifftop at Hepburn are beautifully perched atop a cliff. Boasting exquisite interior design, these multi-award-winning villas allow you to snuggle in front of the cosy wood fire while taking in the stunning country views.
---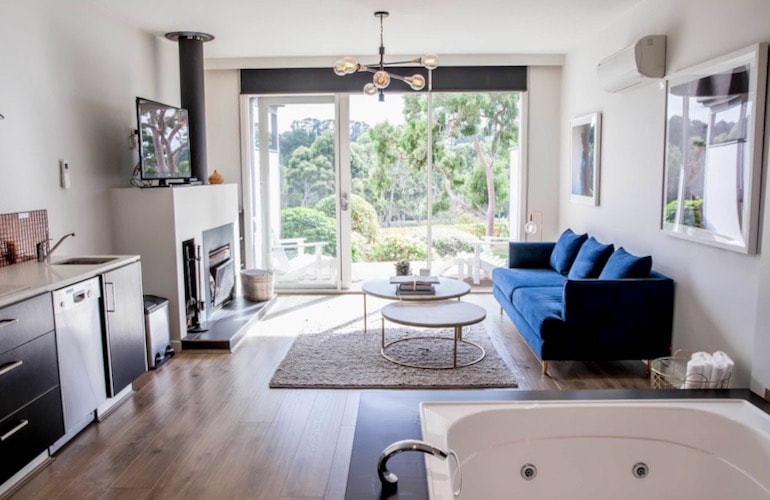 5. Polperro Villas, Red Hill South
At Polperro Villas, you get to enjoy a tranquil and luxurious wine getaway experience on the Mornington Peninsula. Its spacious villas let plenty of light in through the floor-to-ceiling glass doors, and spoil you with views of Talland Hill vineyard. This getaway has its own restaurant, and is perfect for a tranquil romantic escape!
---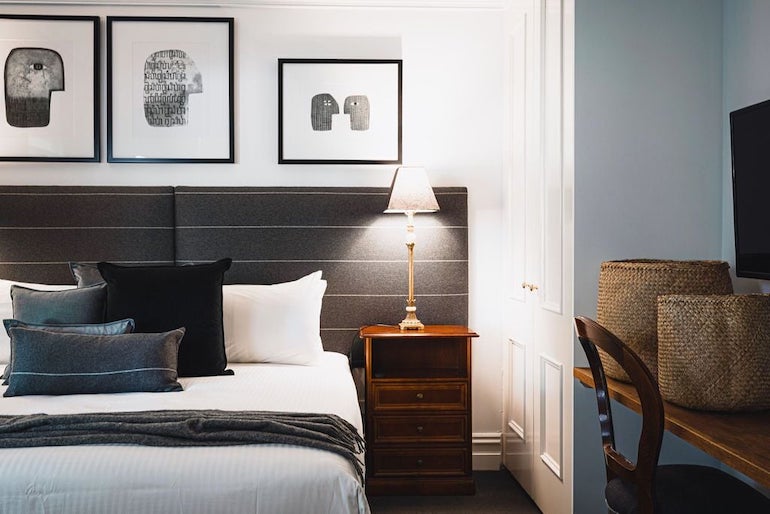 4. Hotel Bellinzona, Hepburn Springs
Freshly renovated, this gorgeous boutique hotel in Hepburn Springs is a wonderful getaway destination for couples. Hotel Bellinzona features stunning art and interior design, along with an onsite restaurant, heated indoor swimming pool, spa, and sauna. It's also only a short stroll from the Hepburn Bathhouse where you can relax and rejuvenate.
---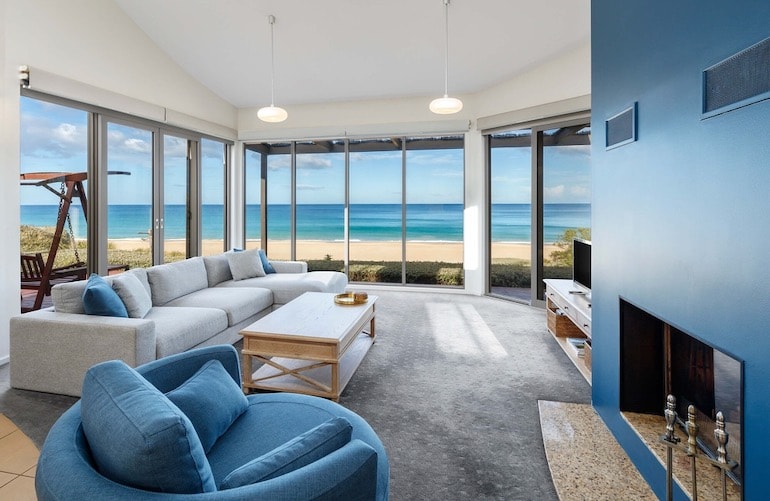 3. Chocolate Gannets, Apollo Bay
Chocolate Gannets is famous for its ocean-view villas with spa tubs and fireplaces that set the mood for romance. Be lulled by the sound of the ocean or spot dolphins from your Beachfront Villa or listen to visiting wattlebirds and cockatoos from the Luxury Villas.
---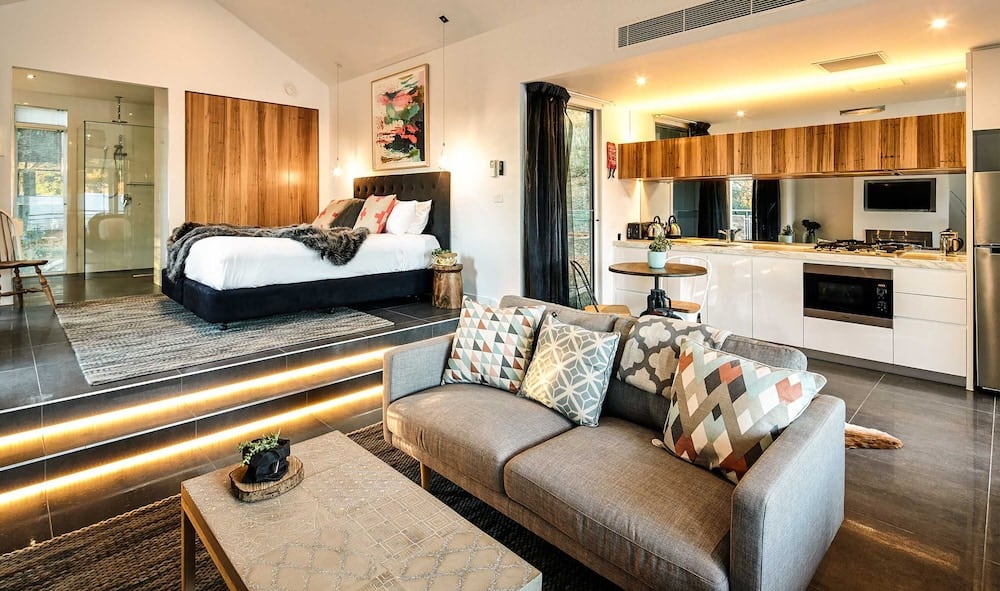 2. Hepburn Spa Retreat, Daylesford
Elegant, contemporary, and designed for wellness, Hepburn Spa Retreat has 10 beautiful suites with views of the serene bushland. Warm natural light softly fills the space through various pendant and wall lamps, and even under the steps—all carefully chosen to help with your circadian rhythm. The spa tub and fireplace are cherries on top of this stylish and relaxing retreat.
---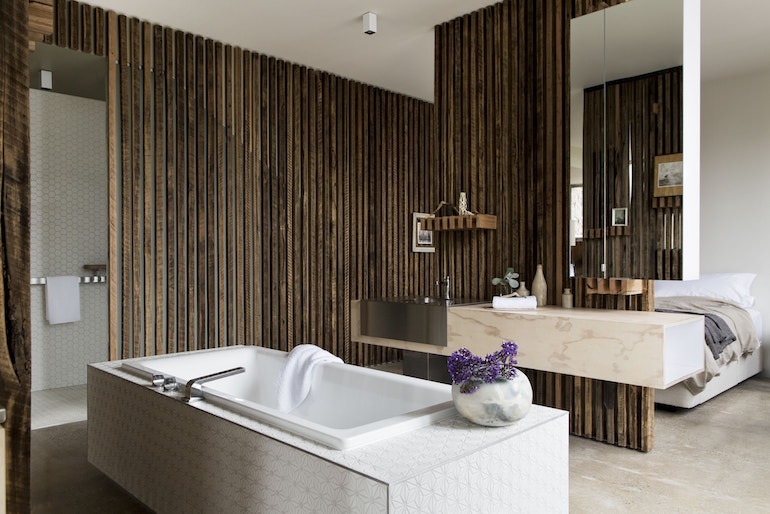 1. Drift House, Great Ocean Road
Rounding our list of romantic getaways in Victoria, our top choice is set in Port Fairy on the Great Ocean Road. Boasting stunning interiors, Drift House offers 6 very private guest suites spread over heritage buildings and beautiful contemporary extensions. This stylish and intimate boutique hotel is a place where you and your special someone can disconnect, relax, and unwind in absolute luxury.
---
Looking for more romantic getaways in Victoria? View all luxury accommodation in Victoria.
Romantic getaways in Victoria – image credit: Hepburn Spa Retreat
What's your luxury?
Luxury means different things to different people. Is your luxury a glamorous hotel in downtown Manhattan, a private island hideaway on the Great Barrier Reef, or a safari camp on the plains of the Serengeti? We'll help you find your perfect version of luxury in some of the world's most beautiful places.