Planning a secluded romantic escape from Melbourne can be overwhelming, especially if you're short on time or if you're looking for the very best romantic accommodation available in Victoria. Luckily, we've done some of the legwork for you with our list of the best romantic getaways in Victoria in 2021. These expert-approved couples retreats across Victoria have been carefully curated to ensure that your romantic getaway from Melbourne is a swoon-worthy success.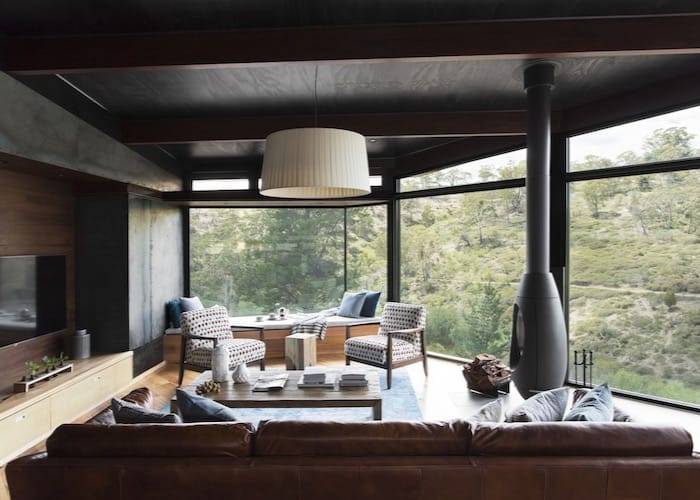 Clifftop at Hepburn
Surrounded by native bushland and beautiful views, these three architect-designed luxury villas are perched atop a cliff in Hepburn Springs.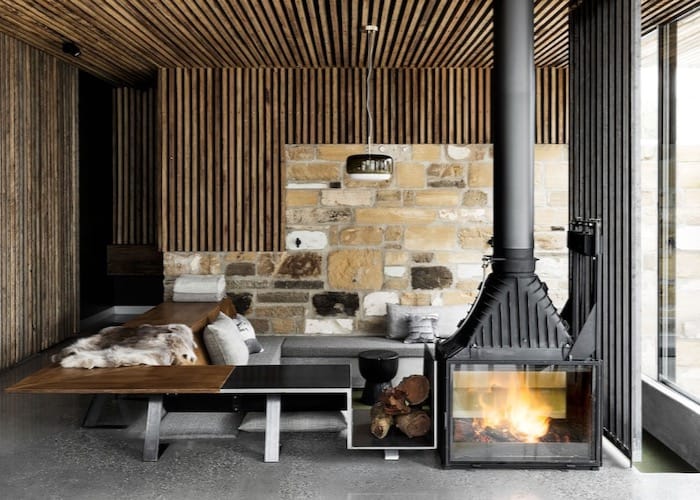 Drift House
Set in the heart of the beautiful coastal town of Port Fairy, Drift House is an intimate boutique hotel like no other.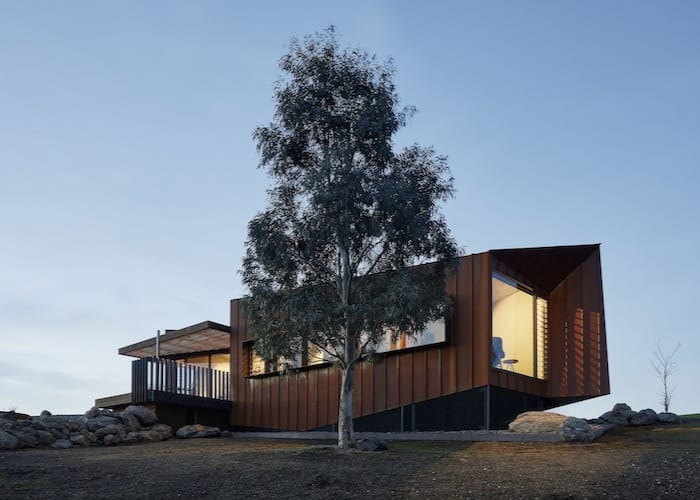 Breakneck Gorge Oikos
An ideal destination for nature lovers and romantic couples, Breakneck Gorge Oikos is a gorgeous holiday retreat with 1 bedroom in Hepburn Springs.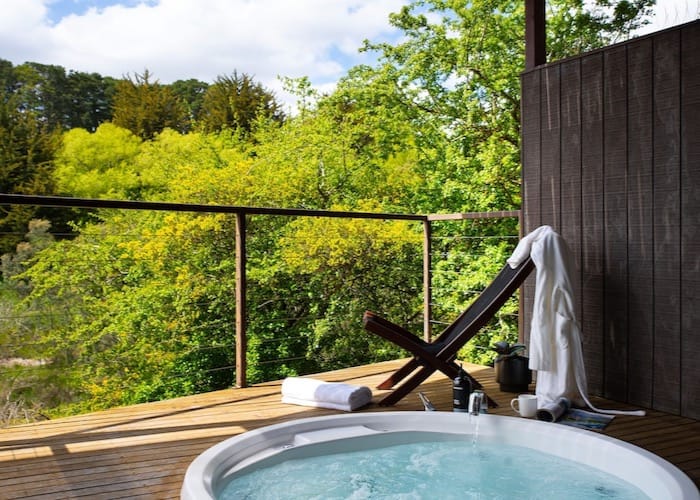 Daylesford Spa Villa 3
Situated in a private and secluded location that features stunning countryside views, Spa Villa 3 is a perfect choice for a romantic getaway.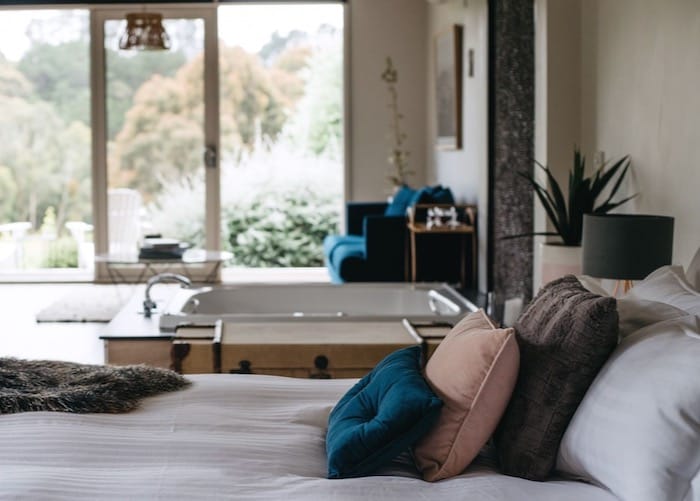 Polperro Villas
Located on the Mornington Peninsula, the beautiful Polperro Winery offers four stunning self-contained villas with views over the vineyard.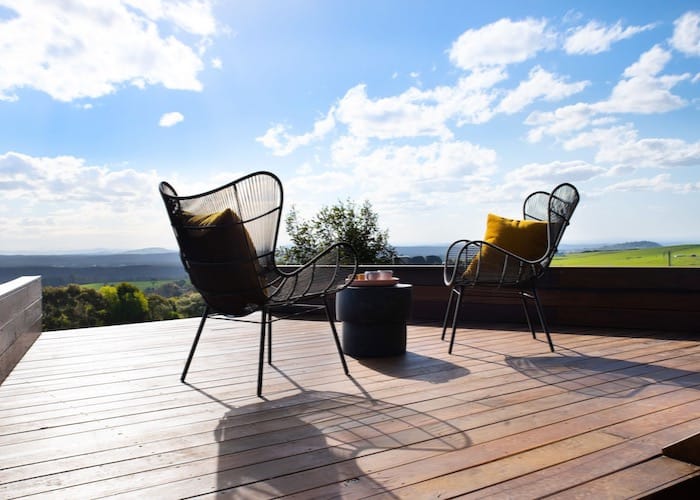 Lumella
Ideal for couples looking for a secluded romantic getaway, Lumella is a minimalist, architect-designed home located on Dolphin Hills near Daylesford.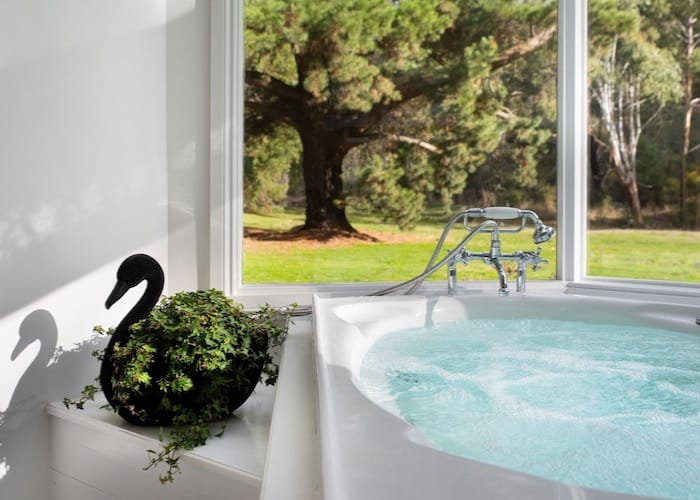 The Orchard
Located just outside of town, The Orchard is a modern 2 bedroom Cape Cod style home, ideal for a couples getaway.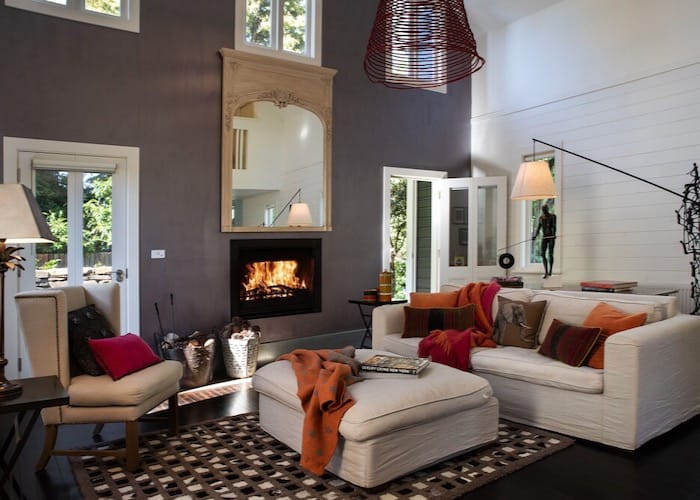 Park Avenue
Exquisitely appointed, Park Avenue is an elegant one-bedroom self-contained villa located within walking distance of Lake Daylesford.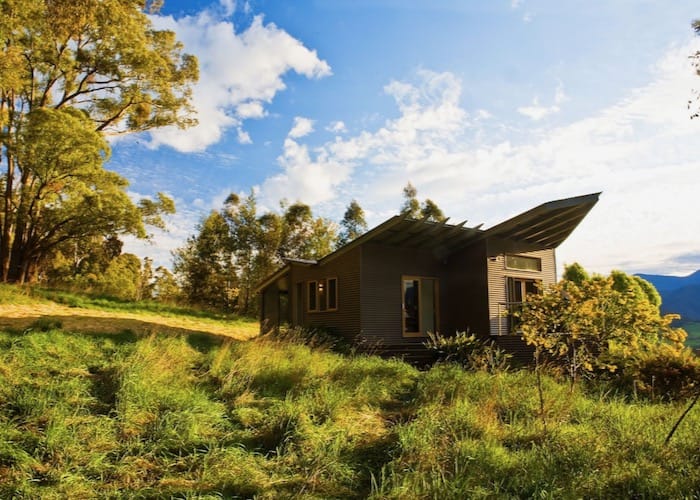 The Buckland Studios
The Buckland Studios features five luxury studios for couples, tucked away in the picturesque Buckland Valley close to Bright.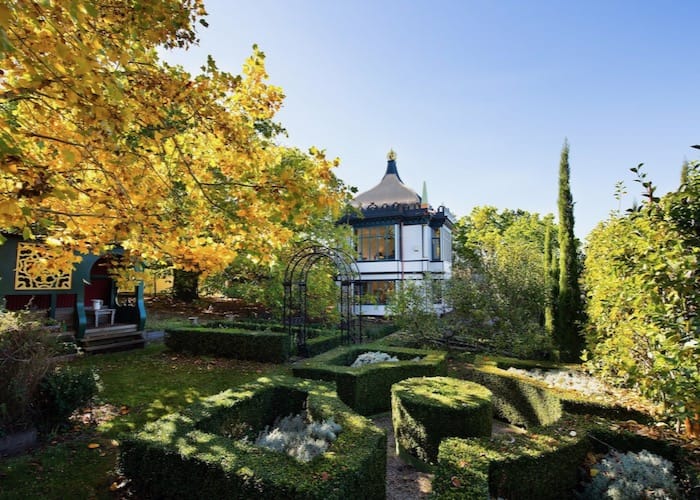 Montacute Pavilion
Montacute Pavilion is a charming 2-bedroom holiday home surrounded by beautiful gardens that have been thoughtfully designed as a romantic getaway.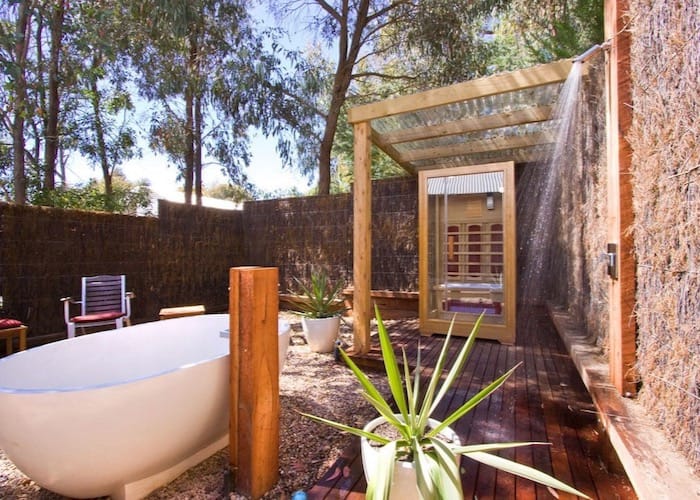 Kudos Villas and Retreats
Designed as the ultimate private retreat for couples, the gorgeous Kudos Villas in Hepburn Springs take luxury spa accommodation to a new level.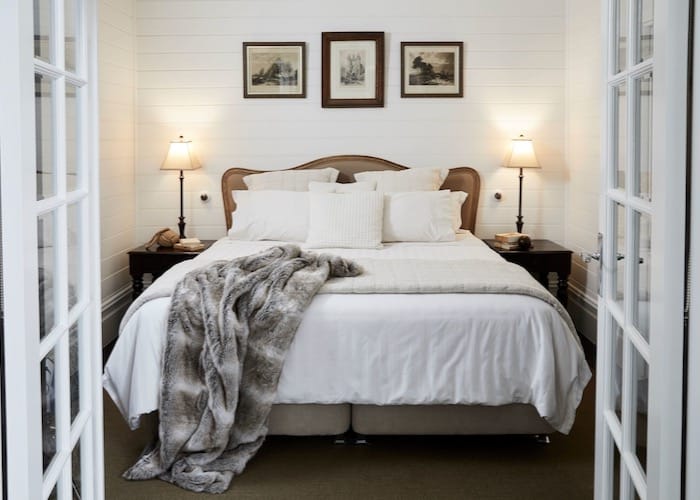 The Blackwood
Situated in the heart of Sassafras village, The Blackwood is a luxury one bedroom couples retreat in the Dandenong Ranges.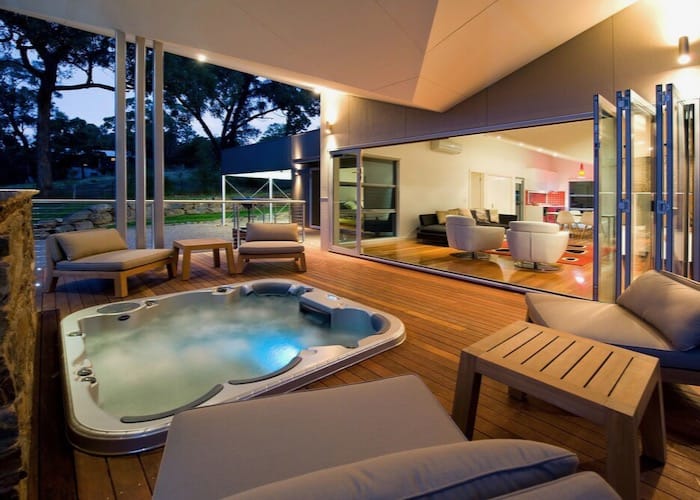 Cinque
Embrace sophistication and luxury with a stay at Cinque, a modern 2 bedroom country retreat located in the picturesque spa town of Hepburn Springs.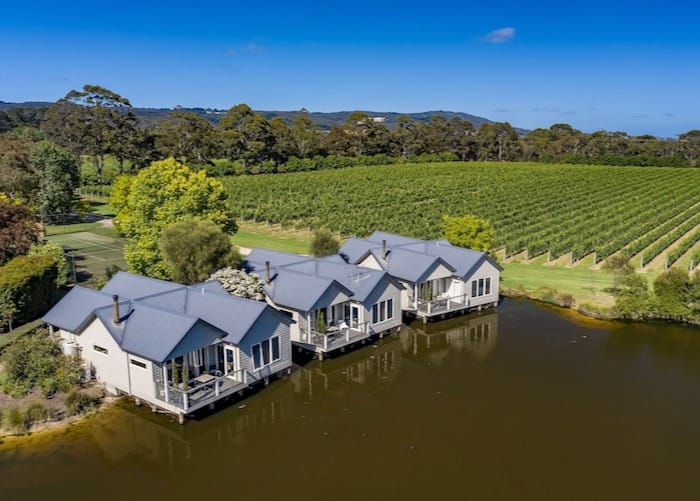 Lakeside Villas at Crittenden
Lakeside Villas at Crittenden Estate is a beautiful and relaxing vineyard escape that features three self-contained villas perched over a lake.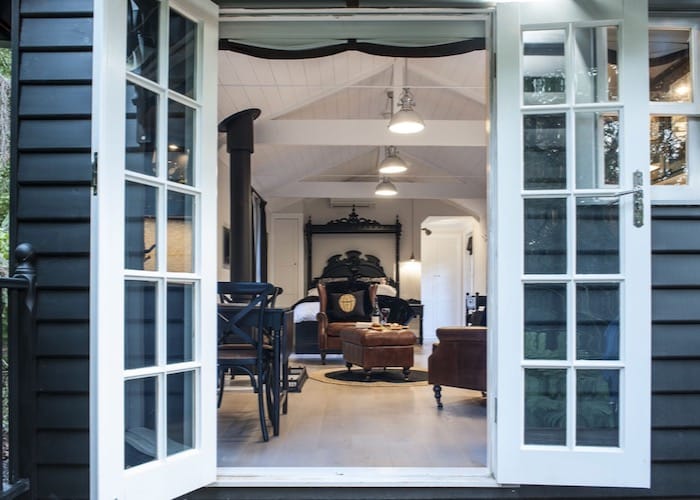 Leddicott Cottage
A charming, dog-friendly retreat in the village of Olinda in the Dandenong Ranges, Leddicott Cottage is the perfect hideaway for couples and their furry friends.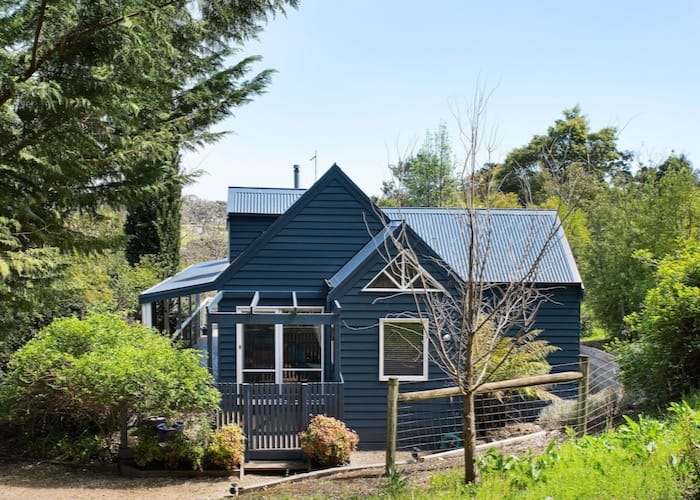 Amaris
Amaris is a couples retreat in Daylesford with romantic gas log fireplace, two-person spa bath, and superb outdoor space ideal for couples.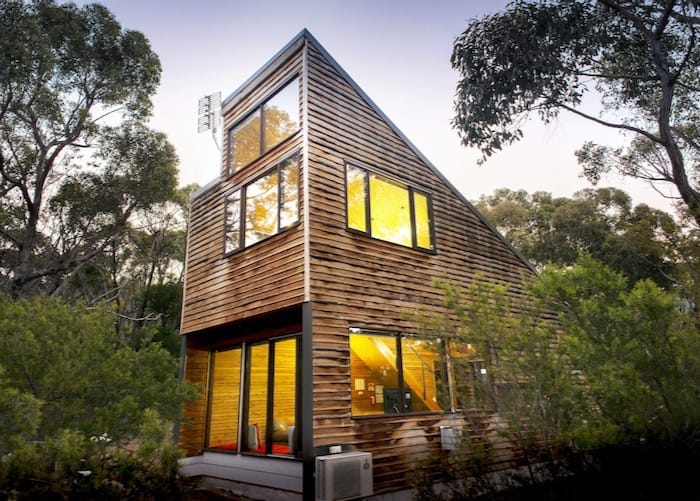 DULC Cabins
Nestled in the bushlands of the Grampians, the DULC Cabins are architect-designed hideaways perfect for a tranquil couples retreat.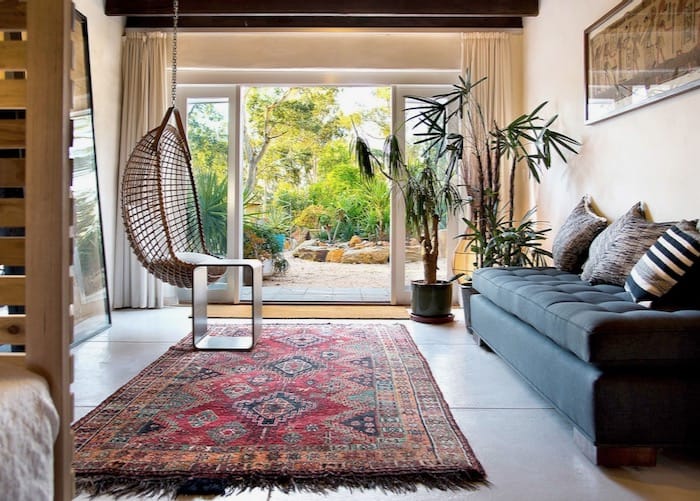 Be&Be
Situated on the highest hill in town and surrounded by beautiful gardens, heritage-listed be&be boasts magnificent views over Castlemaine.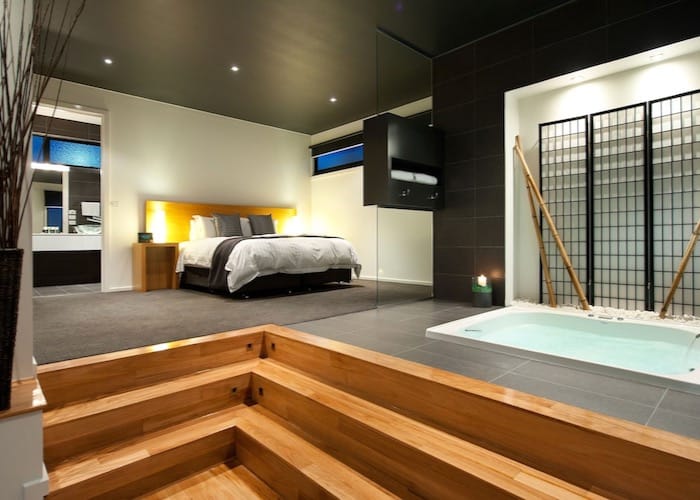 Elira 1
Located in a quiet and peaceful area in the heart of Daylesford, Elira 1 is a self-contained luxury one-bedroom villa ideal for romantic retreats.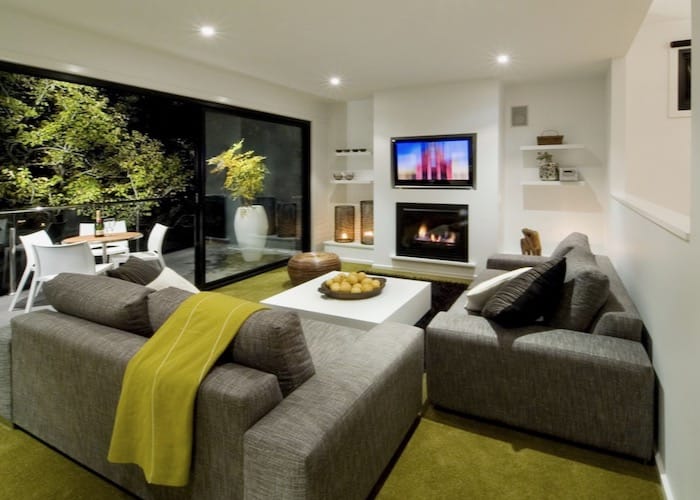 Saltus Luxury Accommodation
Overlooking the iconic Hepburn Bathhouse & Spa, the beautiful Saltus Villas are a short walk away from restaurants and many day spas.
---
Want more options for your romantic getaway in Victoria? Check out our full collection of Luxury Accommodation in Victoria.
Image Credit: The Buckland Studios