The charm of Melbourne isn't lost on anyone who visits. After all, it's meant to be one of the world's most liveable cities. But, if you're looking to escape the bright lights of the city for a weekend away in country Victoria, you've come to the right place.
We've handpicked a collection of the best weekend getaways from Melbourne that are perfect for a luxury escape with family or friends. Each of these luxury retreats in Victoria promises plenty of rest and relaxation for your next getaway, and all are within a few hours drive of Melbourne's CBD.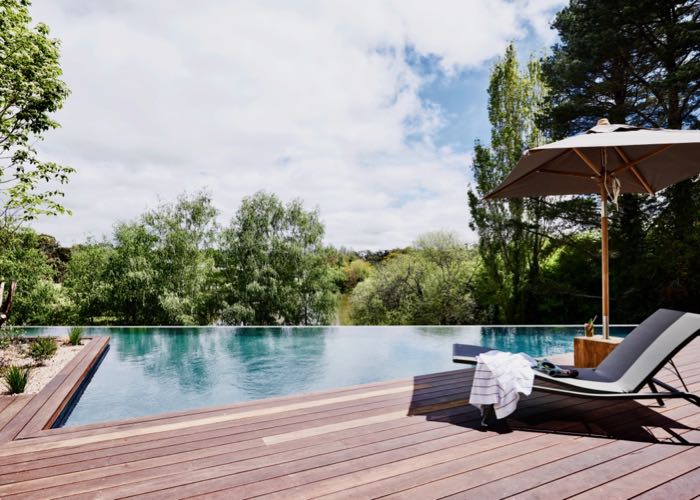 Lake House Daylesford
Daylesford, Spa Country
Perched on the shores of Lake Daylesford, Lake House is a luxury spa hotel in the heart of Victoria's Spa Country just 90 minutes from Melbourne.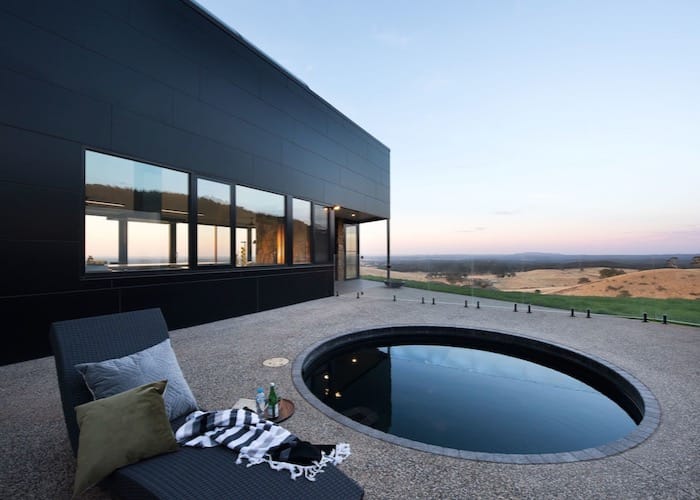 Sky High
Mount Franklin, Daylesford & Surrounds
Sky High is a luxury holiday home with four bedrooms in Mount Franklin. This iconic piece of architecture is an ideal space for families or groups seeking wellness and rejuvenation.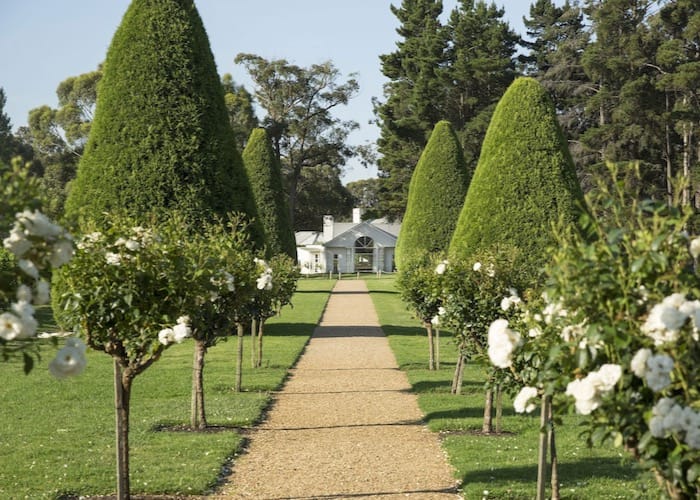 Lancemore Lindenderry Red Hill
Red Hill, Mornington Peninsula
Experience a fusion of European charm and genuine hospitality at Lancemore Lindenderry Red Hill, a classic country house hotel ideal for couples and families.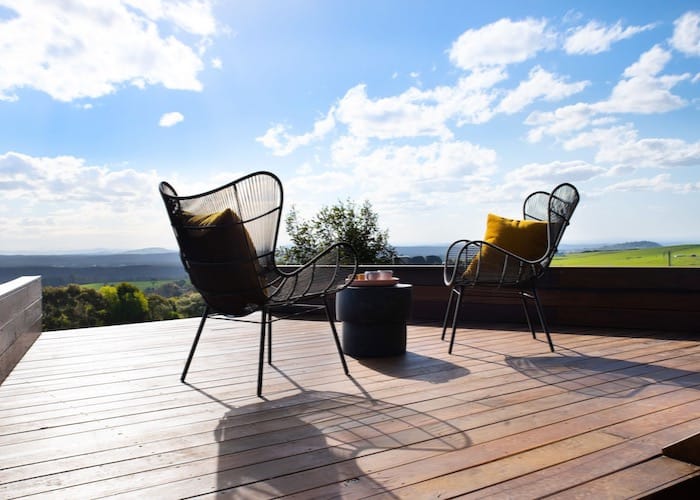 Lumella
Bullarto, Spa Country
Ideal for couples looking for a secluded romantic getaway, Lumella is a minimalist, architect-designed home located on Dolphin Hills near Daylesford.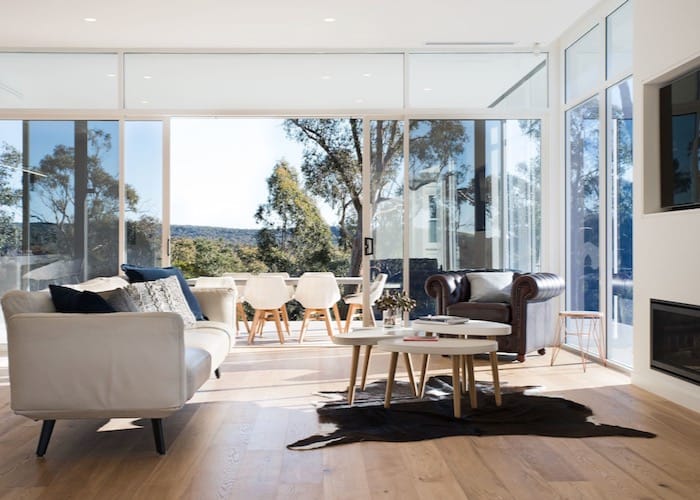 Barwidgee
Hepburn Springs, Spa Country
A country retreat blending period features with modern design, Barwidgee has breathtaking views and easy access to the town of Hepburn Springs.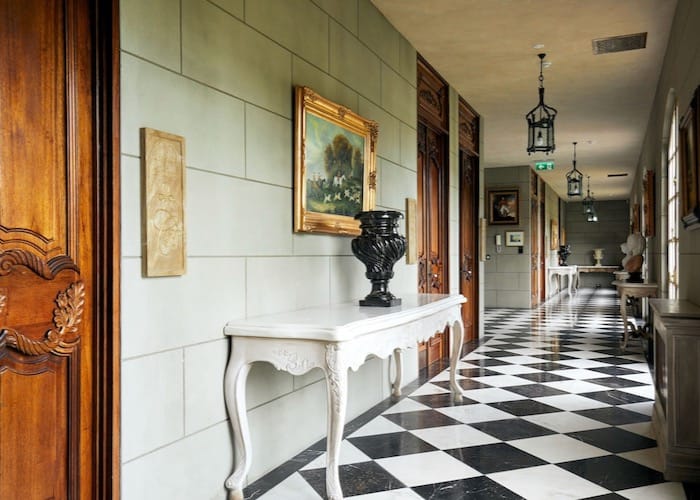 Campbell Point House
Leopold, Geelong & Bellarine
Campbell Point House is a luxury private estate set on 37 acres on the banks of Lake Connewarra with sweeping views across the Bellarine Peninsula.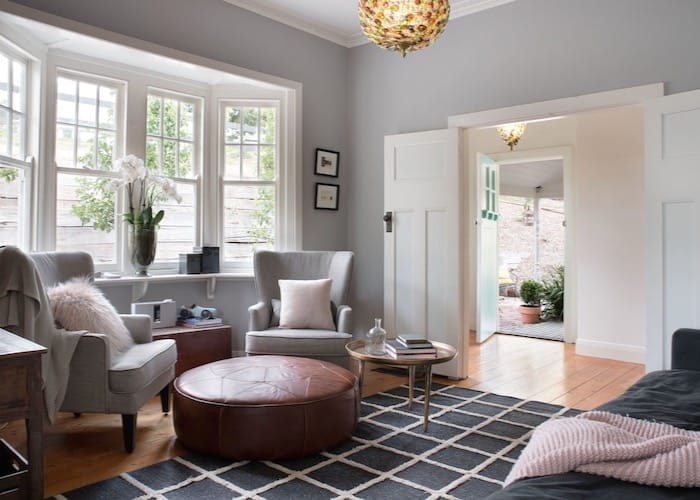 St Remy
Daylesford, Spa Country
Surrounded by lush nature and amazing views, St Remy is a stylish 3 bedroom home perfect for a couples retreat or family holiday in Daylesford.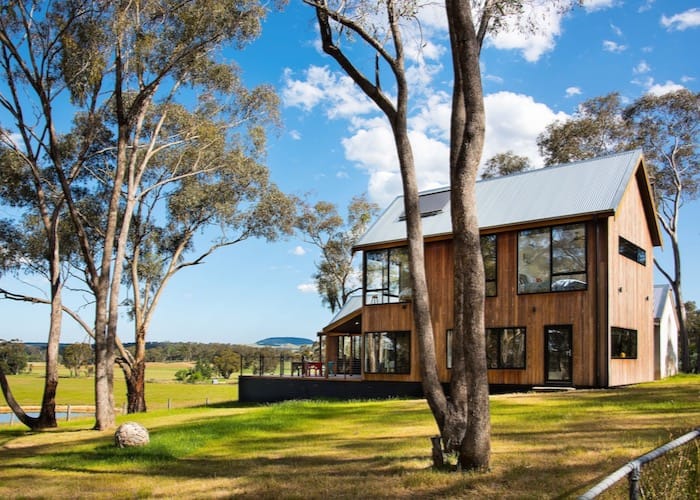 Yandoit Church
Yandoit, Spa Country
An award-winning property with 3 stylishly appointed bedrooms, Yandoit Church is perfect for families or groups looking for an idyllic country getaway.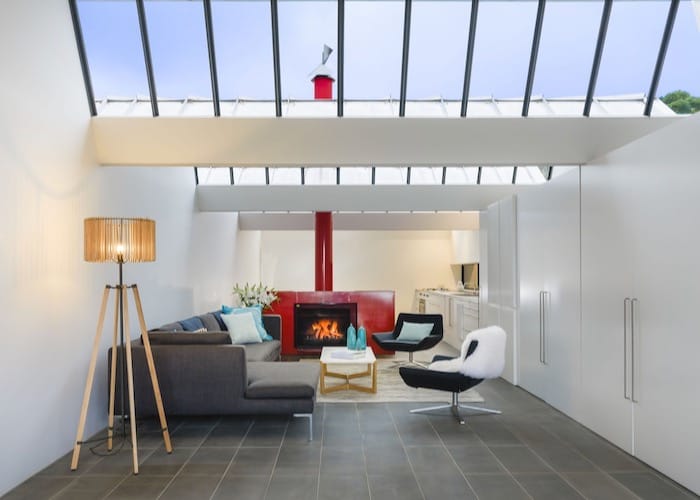 Alkina Lodge
Wattle Hill, Great Ocean Road
With three 4 bedroom lodges amid unspoilt nature, Alkina Lodge offers couples and groups a unique holiday experience on the Great Ocean Road.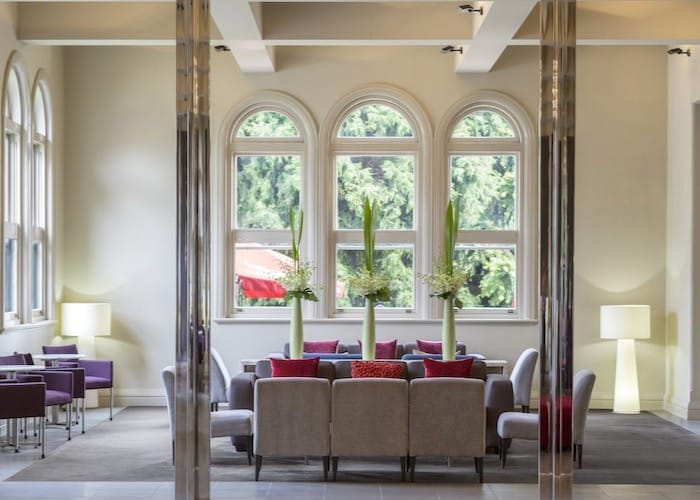 Lancemore Mansion Hotel Werribee Park
Werribee, Melbourne & Surrounds
Boasting stylish rooms and stunning surrounds, Lancemore Mansion Hotel Werribee Park is a luxury boutique hotel perfect for special occasions.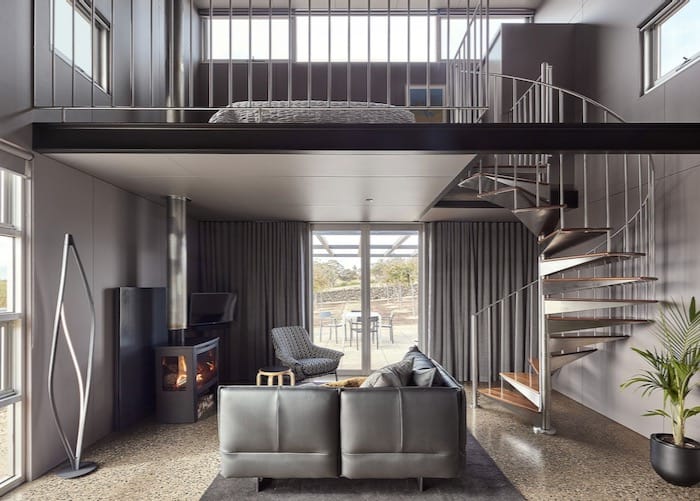 Breakneck Gorge Akora
Elevated Plains, Spa Country
Boasting views of Mount Franklin and Hepburn Springs, Breakneck Gorge Akora is a luxury one-bedroom couple's retreat in a tranquil country location.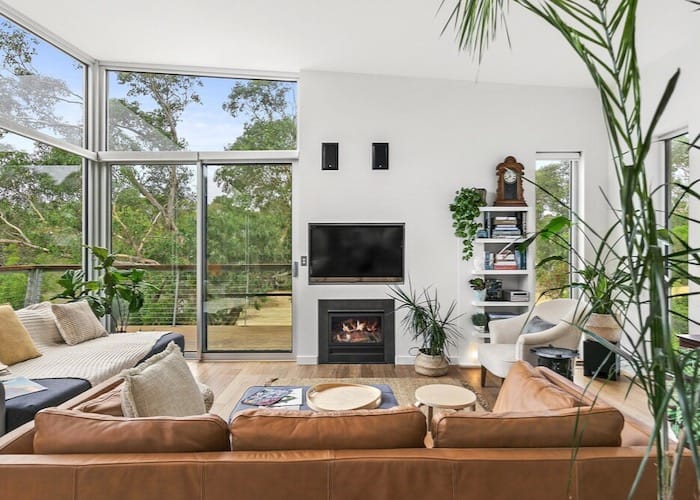 Bristlebird
Aireys Inlet, Great Ocean Road
Set on one of Aireys Inlet's best streets, Bristlebird is a modern seaside home with delightful and quirky styling accents throughout.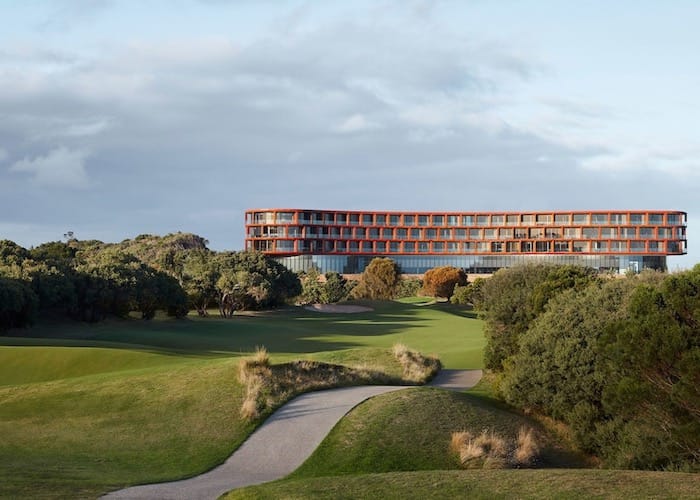 RACV Cape Schanck Resort
Cape Schanck, Mornington Peninsula
This five-star coastal retreat includes a luxury spa, a magnificent golf course and locally sourced food and wine at the resort's exceptional restaurants.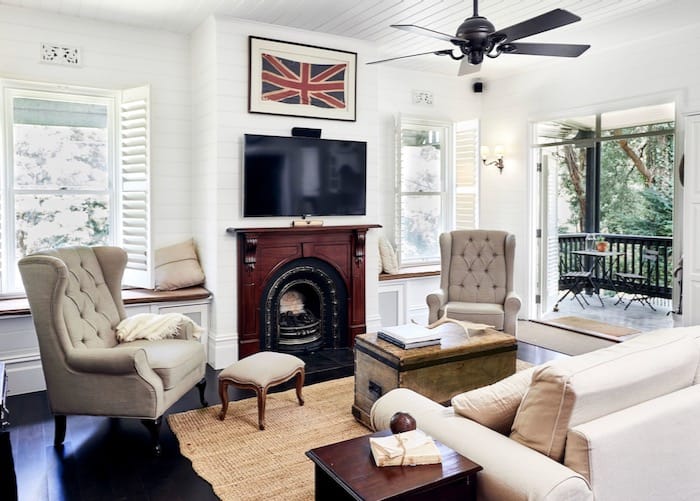 The Blackwood
Sassafras, Dandenong Ranges
Situated in the heart of Sassafras village, The Blackwood is a luxury one-bedroom mountain retreat in Melbourne's Dandenong Ranges.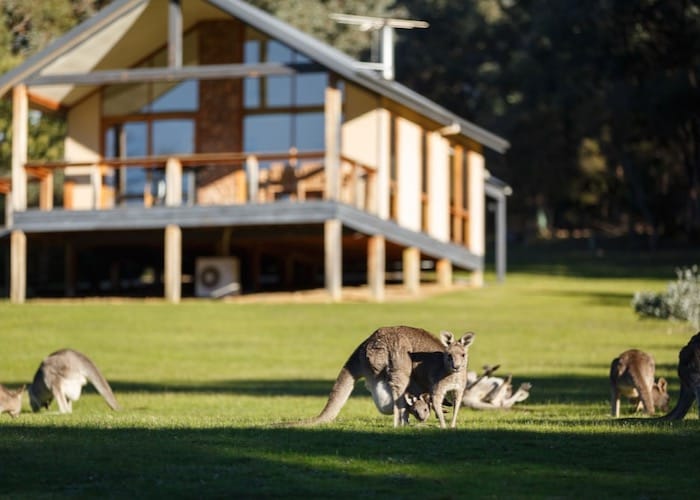 Yering Gorge Cottages
Yering, Yarra Valley
Located at The Eastern Golf Course in the beautiful Yarra Valley, Yering Gorge Cottages offer a range of cottages for couples, groups & families.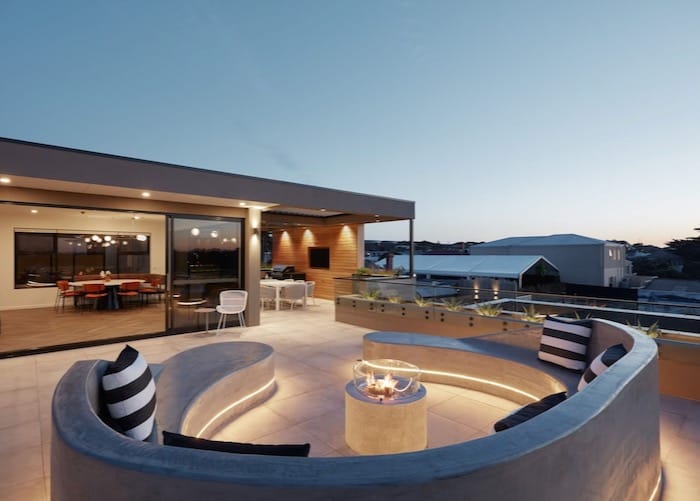 Carmel At Sorrento
Sorrento, Mornington Peninsula
Ideally located in the heart of Sorrento, Carmel At Sorrento offers fully appointed 3 bedroom luxury apartments within a short stroll to the beach.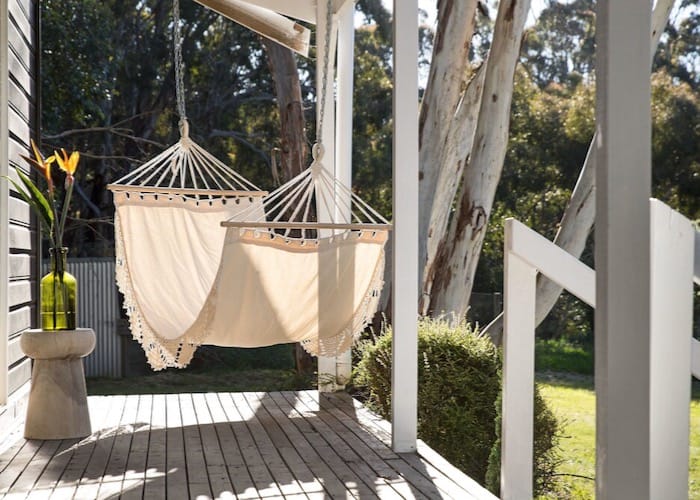 Bodhi Daylesford
Daylesford, Spa Country
Located in Daylesford, Bodhi is a splendid and quiet retreat with seven 2-bedroom cottages perfect for a family or group of friends.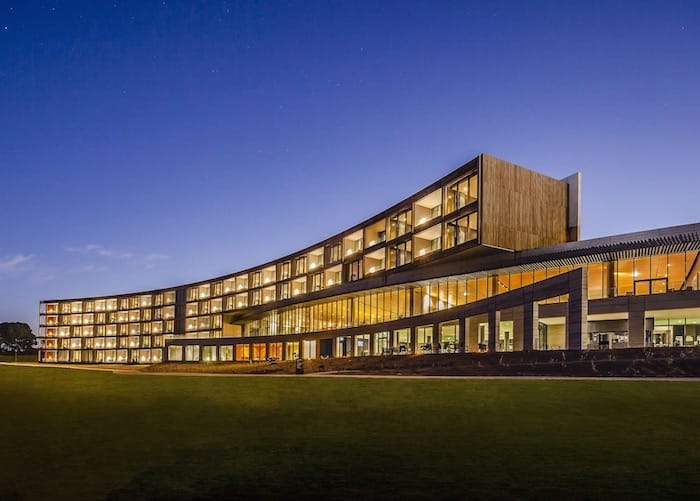 RACV Torquay Resort
Jan Juc, Great Ocean Road
Set at the beginning of the Great Ocean Road, RACV Torquay Resort is set on an expansive golf course with spectacular ocean views & direct beach access.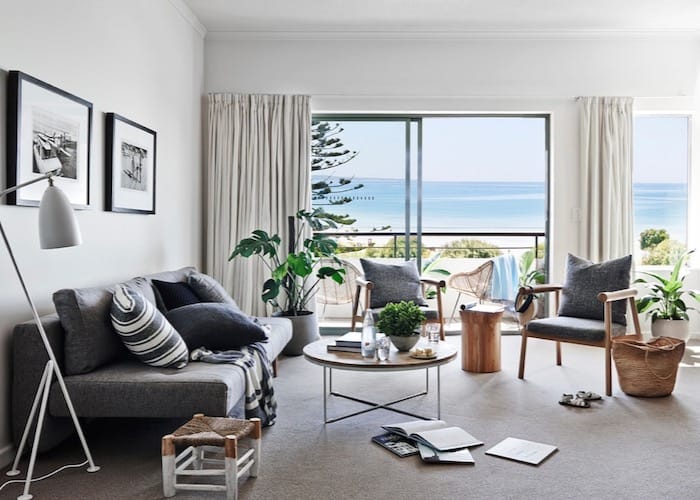 Cumberland Lorne Resort
Lorne, Great Ocean Road
Located directly across from the beach in the heart of town, Cumberland Lorne Resort provides the perfect setting for your next getaway.
---
Looking for the perfect accommodation for a weekend getaway from Melbourne? Browse our full collection of luxury getaways in Victoria.