The big names in the hotel industry have long-established their grandeur and international fame. But in recent years, plenty of boutique hotels have been emerging, bringing a delightful new take on accommodation and hospitality. Needless to say, these inspired spaces have caught our attention with their unique charm. Have you spent a holiday in a boutique hotel? If not, discover a new type of hotel experience and consider some of these options of our list of the best boutique hotels in Sydney. Who knows, you might discover a new favourite!
---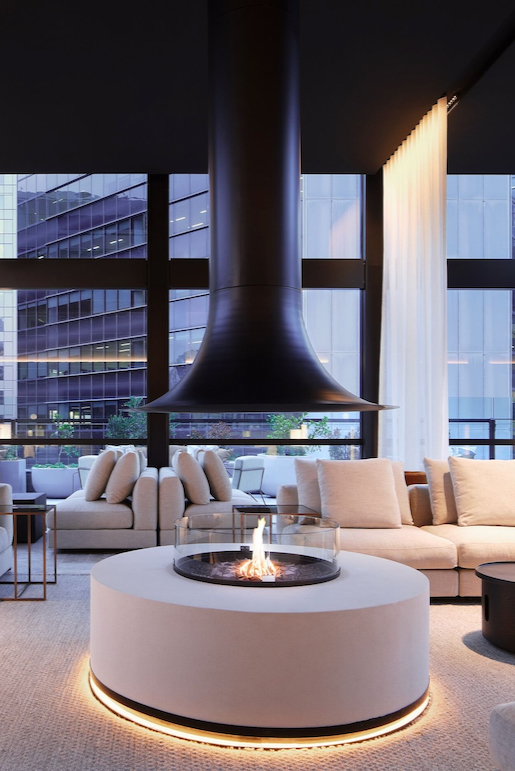 Little National Hotel Sydney
Also included in our list of unique escapes in Australia, Little National Hotel Sydney is a new style of hotel featuring communal spaces, it is chic, compact, and contemporary while having all that you need and more when on holiday. The small Japanese-style rooms feature efficient spatial planning, comfortably maximising the compact area. Calming neutral colour schemes make the rooms perfect for achieving that zen feeling. You can even do a bit of work while still enjoying that holiday vibe in the stylish library or rooftop lounge. Afterwards, enjoy some drinks in-house or in the nearby hotspots, or take advantage of the in-room dining options on offer. Little National Hotel is a fresh take on affordable luxe, and we're loving it.
---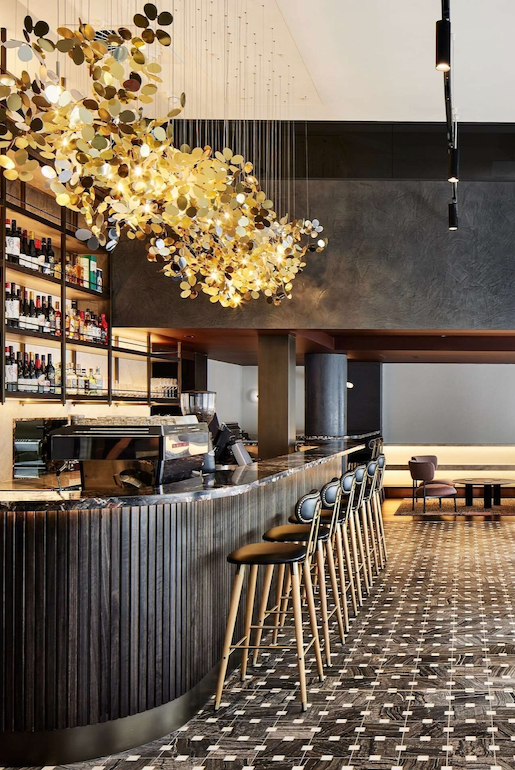 Aiden by Best Western @ Darling Harbour
The bedroom murals at Aiden by Best Western are so charming, it puts us in a whimsical state. We love the little details that add a distinct feel to our holidays, and this is one of the boutique hotels in Sydney that easily achieves that. The designs echo the heritage of its location, giving it its own allure that we can't resist. Have a delicious meal at Aiden Restaurant, or simply luxuriate in your room views of the city skyline or surrounding neighbourhood. This gorgeous hotel is a wholesome retreat where you can escape the busy city atmosphere.
---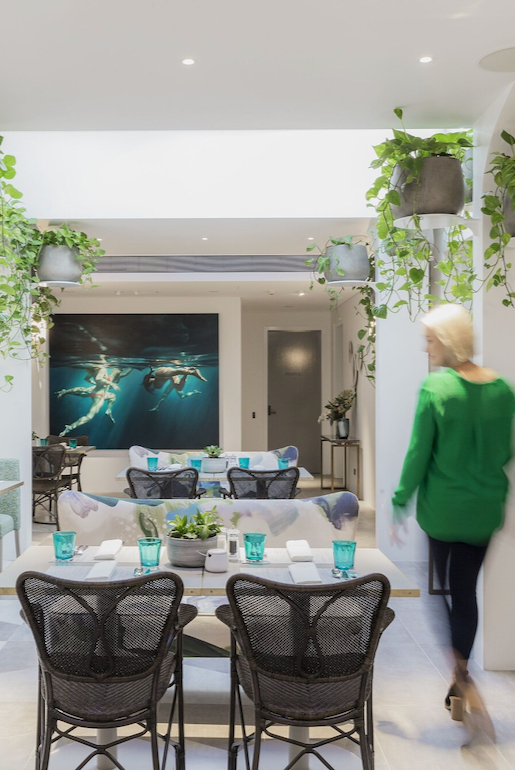 Spicers Potts Point
With a façade reminiscent of a Victorian dollhouse — townhouse style, Spicers Potts Point is housed in a heritage-listed building and couples classic appeal with contemporary comforts. With only 20 guestrooms, 4 of which are extravagant suites, Spicers Potts Point provides guests with a more intimate inner-city retreat oozing with timeless appeal. Luxuriously appointed rooms have king beds, refrigerators and minibars, and en suite bathrooms. The light-filled Queen and King Rooms have rain showers, while the Victoria Suites and Luxe King Rooms have freestanding bathtubs. With the WiFi, flat-screen TV, and coffee and tea making necessities, you can enjoy some downtime in this lovely boutique escape.
---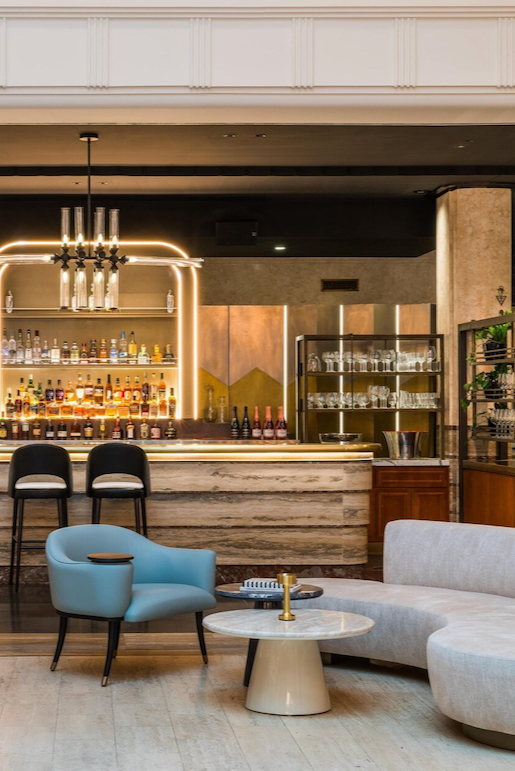 Kimpton Margot Sydney
Looking for some city R&R with an Art Deco vibe? Kimpton Margot Sydney takes you back to the glory days of Art Deco. From the light fixtures to the cushy velvet seats, Kimpton Margot successfully captures that distinct era of interior design. An eclectic hideaway combining old-world glamour with a bit of modern flair, you can enjoy the open air by the rooftop pool, or perhaps spend some time in the fitness centre. You can also treat yourself to the 1930s glamour of the cocktail bar or satisfy your snacking cravings at Pantry at Margot's. It certainly looks like they have everything you need for a dreamy "take me back" kind of escape.
---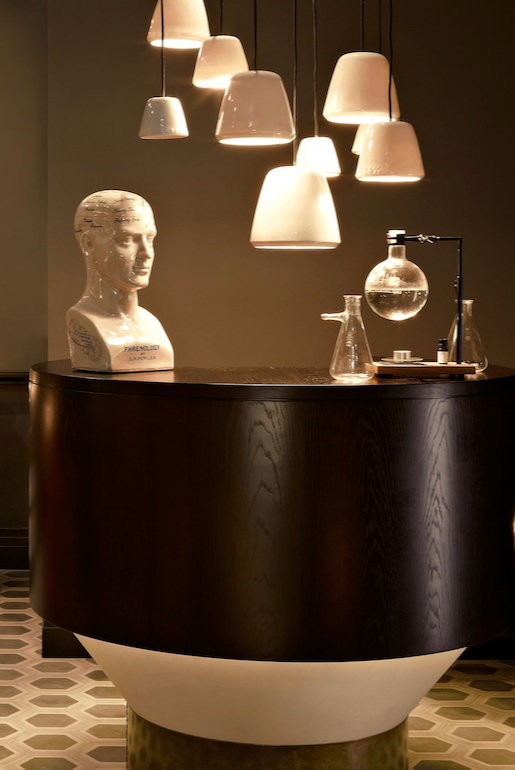 QT Sydney
There are many QT Hotels scattered across Australia and whichever one you choose to stay at, you can expect the same wow-factor every time. This particular one on our list of the best boutique hotels in Sydney is part art-deco masterpiece, part theatre, and every bit Sydney. Each element and amenity inside the guest rooms and the facilities have been carefully handpicked to create an atmosphere that is perfect for working, entertainment, and relaxing. After enjoying the indulgences of QT Sydney, you can explore various points in the city such as Hyde Park, SEA LIFE Sydney Aquarium, and Westfield Shopping Centre — all less than a kilometre away.
---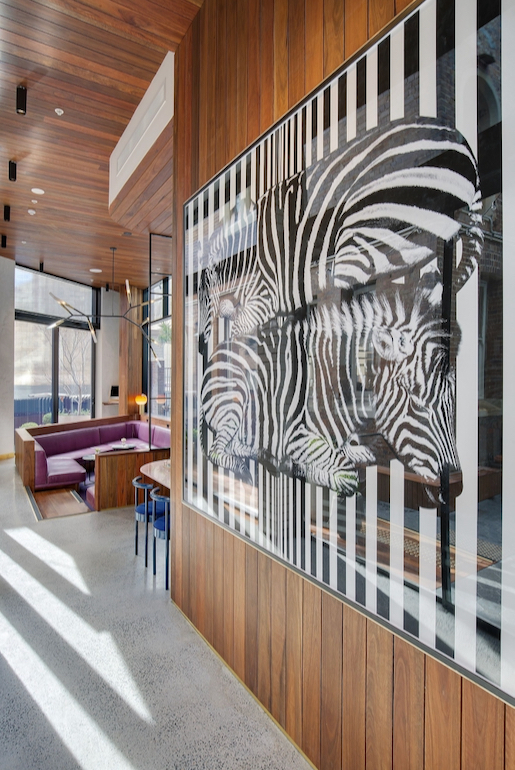 Crystalbrook Albion
Crystalbrook Albion is situated in the heart of Surry Hills, a trendy suburb rich in culture, history, and cuisine. Sydney's main CBD, with all of its attractions and conveniences, can get overwhelming at times. It's nice to come home to a place with a more relaxed pace after a long day in the city centre. Albion offers an eclectic mix of heritage and contemporary comforts. It features 35 uniquely designed guest rooms (some of which are pet-friendly!), and a host of fantastic amenities suited for solo travellers and family holidays. Crystalbrook Albion is just a few minutes walk from Crown and Castlereagh Streets and a short drive from Capitol Theatre, Paddy's Market, and World Square Shopping Centre.
---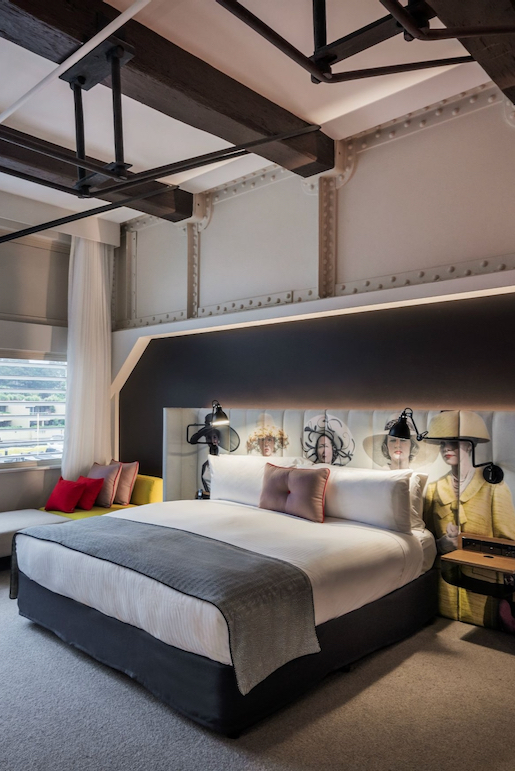 Ovolo Woolloomooloo
Ovolo is a Hong Kong-based chain of luxury boutique hotels that has expanded to Australia. One of its properties, and one of the best boutique hotels in Sydney, Ovolo Woolloomooloo, invites you to live like a rockstar inside their boutique rooms and loft suites that are incredibly spacious and beautifully designed — such punchy colours and energizing splashes of art! Savour the exquisite offerings at Alibi Bar or sundowner drinks from the minibar. In addition, this fabulous hotel is located in the heart of Sydney, offering guests the perfect location to explore beautiful parklands, the Sydney Royal Botanic Gardens, the Sydney Opera House, as well as The Rocks.
---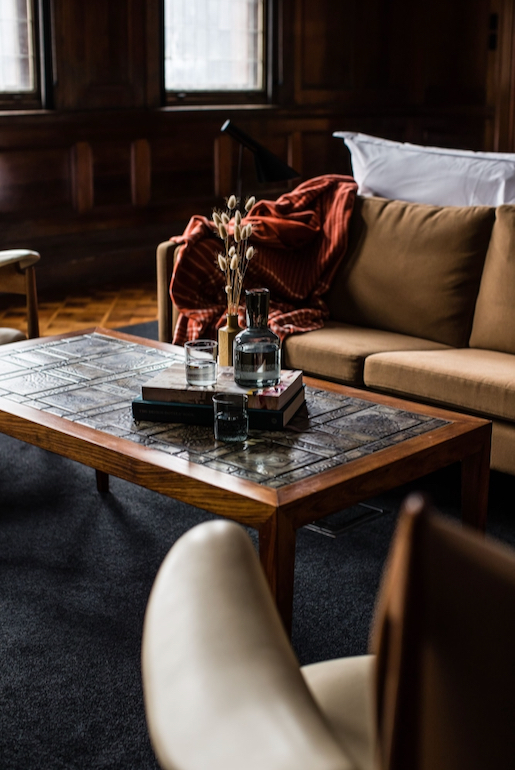 The Old Clare Hotel
If you're visiting for the first time, consider The Old Clare Hotel which has a prime location that puts you right in the heart of the action. The Old Clare has kept up with the times while staying true to her roots of providing charming comfort to travellers with rooms that feature all the modern conveniences and a quirky style that reflects its surroundings. Because of this, it has also earned a spot on our list of the best art hotels in Australia. Located in happening Chippendale, the hotel offers easy access to places of interest that are sure to inspire and delight your senses, such as galleries, cafes, restaurants, and design studios.
---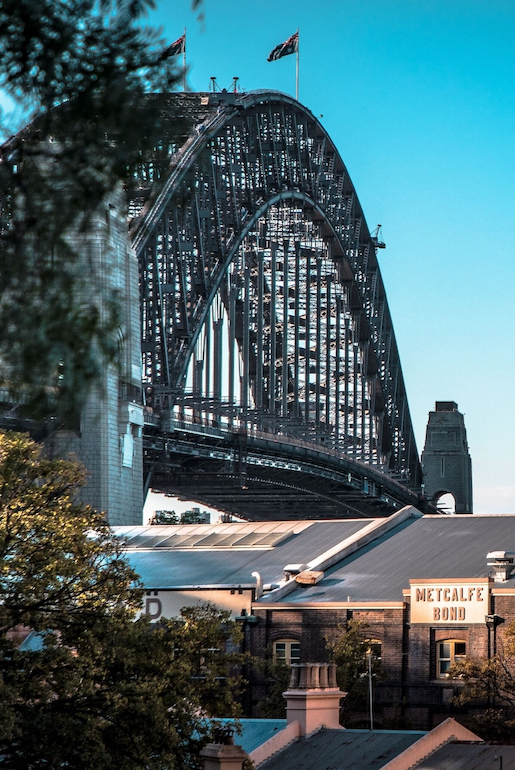 Harbour Rocks Hotel Sydney
A heritage hotel in The Rocks precinct, Harbour Rocks Hotel Sydney is located on the southern shore of Sydney Harbour, and has been welcoming overseas arrival for over a century. It features a mix of colonial and industrial design, modernised by sleek furniture and interior pieces. The stylish accommodation in this quaint retreat is complemented by four on-site dining spots, ready to treat you to a gastronomic adventure. Tayim Restaurant is set in a sandstone cavern, Creperie Suzette has a charming French vibe, Terrace by Tayim offers al fresco Arabian dining and Eric's Bar stores a wide range of boutique wines for you to sample. This hotel has all the elements of a memorable getaway.
---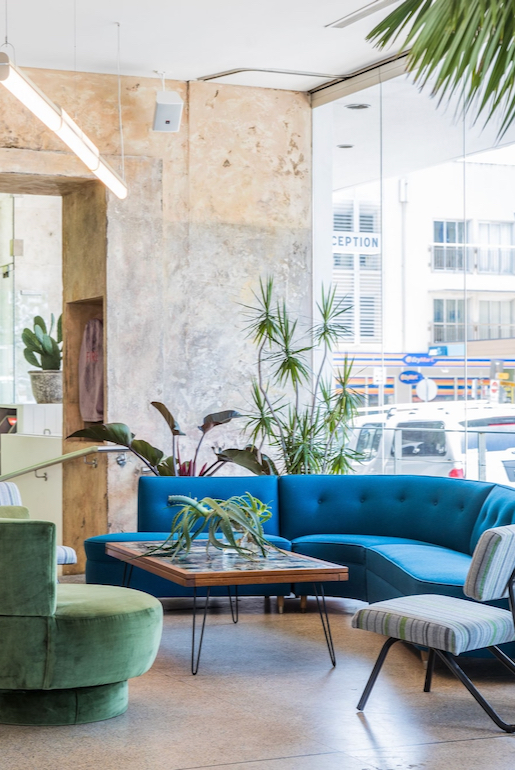 Hotel Ravesis
A historic building on Bondi Beach, Hotel Ravesis has 2 floors, the upper floor offering guests uninterrupted ocean views. In the restaurant on the first floor, you can leisurely dine on salads, pizzas, and other more substantial meals. On the second floor, the arched glass doorways leading to the Juliet balconies let a lot of natural light and sea breeze in, tickling your senses with that cool and laid-back beach life. With king beds and an open plan design featuring pastel furniture with boho chic elements, there's a certain lightness and airy vibe that sets the mood for fun times. Choose from the property's 12 air-conditioned rooms and feel like a Bondi local when you stay!
---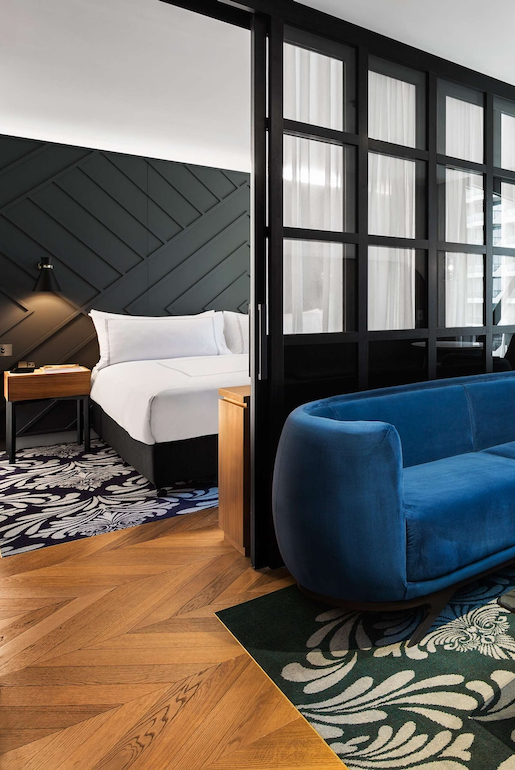 West Hotel Sydney
Boutique. Designer. Effortless. Rejuvenating. These are just some of the words that a stay at the West Hotel Sydney evokes. The hotel rooms are equipped with modern conveniences and comforts including state-of-the-art entertainment systems, bespoke botanical motifs, and striking geometric lines. There is also an open-air atrium with vegetation and all-day sunshine, an in-house restaurant, and a gym that will help you disconnect after a long day. West Hotel Sydney is located on the west side of the bustle of Sydney CBD, near the iconic Darling Harbour and vibrant commercial and cultural hub of Barangaroo.
---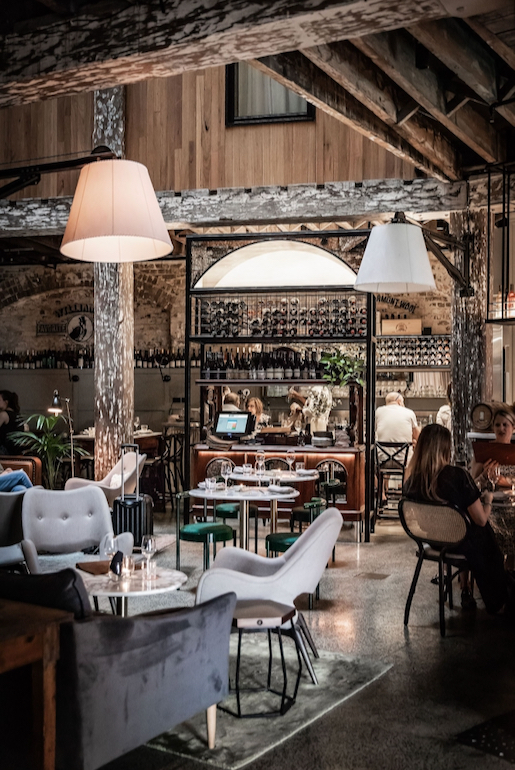 The Woolstore 1888
An Ovolo Hotel on Darling Harbour, The Woolstore 1888 is the embodiment of heritage chic. The building was, as the name implies, built in 1888 and was originally a wool store. Today, it has such a unique character and the contrast of heritage elements with artsy and contemporary pieces has resulted in the special kind of harmony Ovolo Hotels are famous for. Some of the walls have been left in their original rough brick state, now serving as feature walls in certain areas. On the other hand, the plush and vibrantly coloured furnishings bring a pop of life to the interiors. Light bulbs hanging from their wires serve as industrial chic pendant lamps illuminating the rooms and adding dramatic lighting to the surrounding murals. Such a fun visual fiesta!
---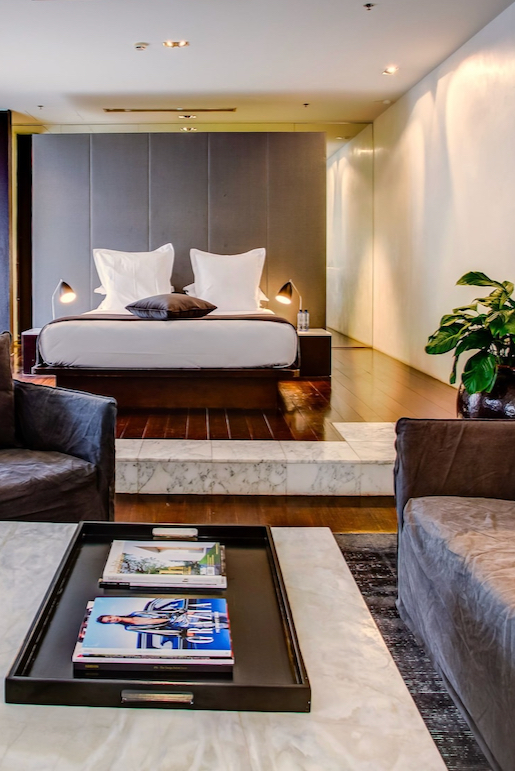 Establishment Hotel
Establishment Hotel's building was once a prestigious publishing house in the 1930s. Today, it is a 31-suite hotel with sophisticated interiors and modern amenities tucked in the heart of the city, surrounded by hole-in-the-wall bars and cafes. Its olden-day character is retained by the rustic beams underneath the soaring ceilings, and cast-iron fixtures that lend a homespun vibe. You'll be charmed by Establishment Garden, serving breakfast to late-night drinks, and the elegance of Establishment Bar — regarded as one of the finer bars in Sydney. If you fancy some wine tasting and a more intimate bar experience, hemmesphere's extensive wine list won't disappoint.
---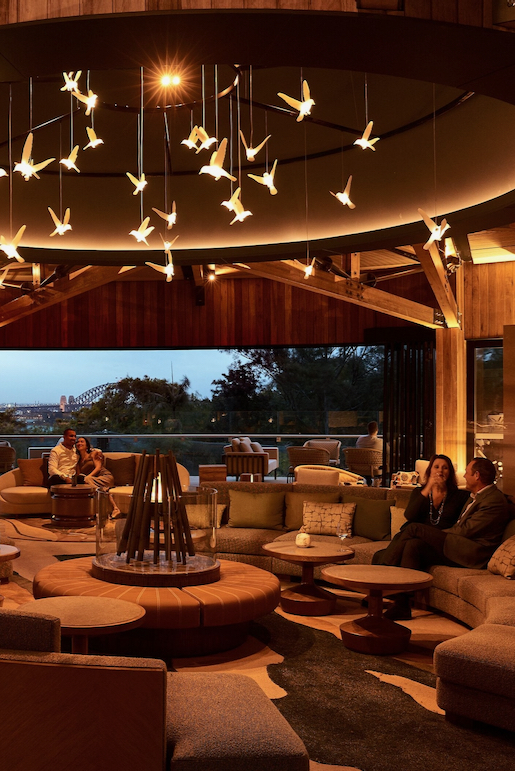 Wildlife Retreat at Taronga
Sydney might be a first-class metropolis, but the call of the wild is never too far away. The Wildlife Retreat at Taronga is an elegant eco-retreat within the Taronga Zoo and overlooking the majestic Sydney Harbour. Their mission is to secure a safe environment where both wildlife and humans can thrive, and a stay comes with complimentary tickets to the zoo. It might be an eco-retreat, but it still offers the amenities and conveniences of a modern luxury hotel with spectacular views to match. If you want to venture farther and rejoin the city bustle, the hotel is only a short drive from the Museum of Contemporary Art, Luna Park, and Sydney Harbour Bridge.
---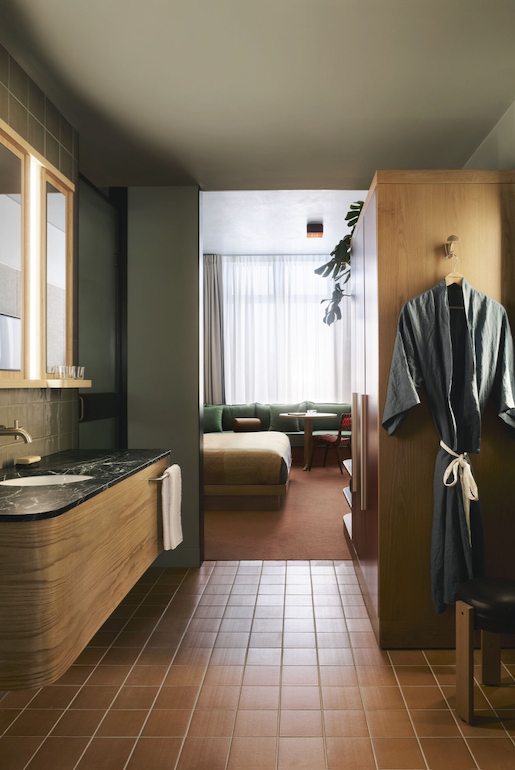 Ace Hotel Sydney
Ace Hotel Sydney rooms have a warm, mid-century modern vibe. The memory foam beds in the rooms will treat you to that sink-into-slumber feeling, and when you look out of your window, you'll have sweeping views of the city. From the hanging leather pouch organizers, rich-coloured wooden cabinets, and turntables for vinyl record lovers, Ace Hotel has done a wonderful job of taking us a few years back without sacrificing on modern luxuries. Oh, and they're one of the pet-friendly hotels in Sydney too!
---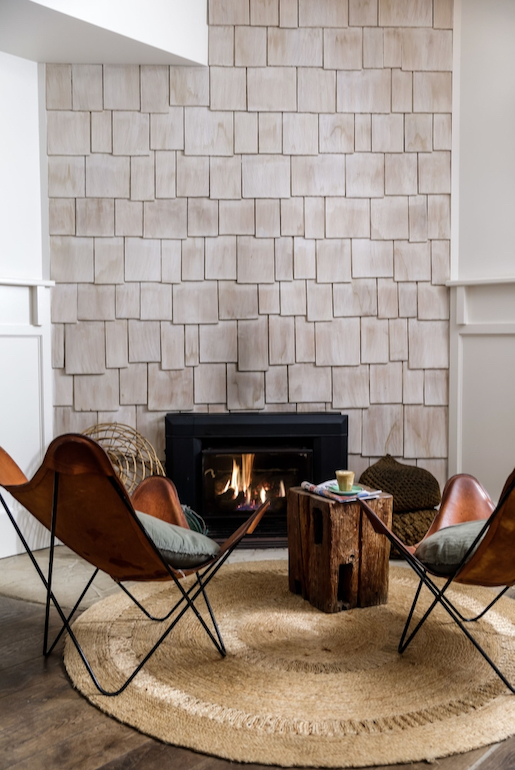 Watson's Bay Boutique Hotel
Chilled afternoons with idyllic sunset views… unhurried happiness. Watsons Bay Boutique Hotel gives guests a taste of endless beach days with its nautical vibe. It has 31 air-conditioned rooms that can sleep 3 up to 5 guests. Beach Club, the hotel's restaurant, offers fresh seafood for lunch and dinner by the beach. Watsons Bay Boutique Hotel also has a takeaway kiosk if you prefer to go for a walk with a snack in hand or perhaps nibble on something while you enjoy the Pacific Ocean views from the privacy of your own room. We're getting relaxed just thinking about it…
---
Looking for more inspiration? Check out our full list of luxury hotels in Sydney .
Image credit: QT Sydney
What's your luxury?
Luxury means different things to different people. Is your luxury a glamorous hotel in downtown Manhattan, a private island hideaway on the Great Barrier Reef, or a safari camp on the plains of the Serengeti? We'll help you find your perfect version of luxury in some of the world's most beautiful places.